"Black Jesus is just my alter ego": Former Lakers star Lamar Odom ridicules people for suggesting he was high following Sabrina Parr controversy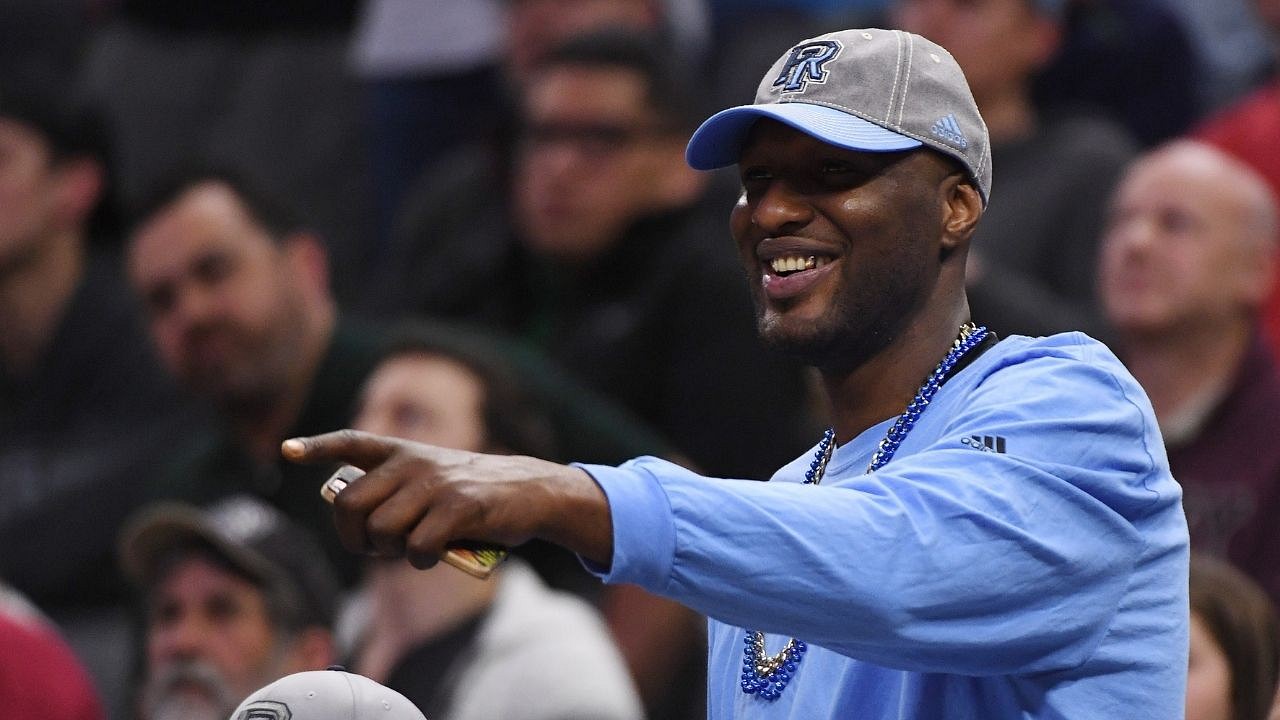 Lamar Odom confused fans by appearing in a video featuring him shirtless in a black wig pouring wine, leading to speculation that he was high.
The former Sixth Man of the Year has struggled with cocaine addiction in the past. He was once found unconscious following an overdose. Since then, he's undergone rehab programs and done his best to put that phase behind him. These impressions however, are always lasting in some people's memories.
He's also been in the news recently for a long and protracted separation from Sabrina Parr. He's accused his former fiance of stealing his social media passwords and his passports – something Sabrina vehemently denies.
Also Read: "LeBron James and Marc Gasol could be best duo in the NBA": Advanced stat shows how Lakers duo are dominating the league through 7 games
The video that got Lamar Odom rumors running
Odom released a promo video of his social media handles that can only be described as peculiar:
"Black Jesus says, 'Follow Lamar Odom on Snapchat, Twitch YouTube, and he will turn water into wine," Odom's friend said.
Meanwhile, Lamar Odom just posted this 🧐 pic.twitter.com/hFL8KNyf1z

— TheShadeRoom (@TheShadeRoom) January 3, 2021
It fed rumors that he might have conceived the idea and shot the idea while high. Odom moved quickly to move quash them with a follow-up video on Instagram, saying:
"It's Lamar Odom, man. Black Jesus is just my altar-ego when I'm trying to bless y'all in 2K and Madden on Twitch. Just my altar-ego."
Also Read: "Allen Iverson set to rival Michael Jordan in sneaker battle": Master P reveals marketing plan for Reebok if he acquires struggling brand from Adidas
"Lighten up DAMN ~ I can't have fun without being accused of being high or out my mind?? If you know me you know I play all day, life is too short to stay so serious, Covid taught us that. Black Jesus here to stay. No blasphemy, just fun!"
You can be sure that Odom is going to continue to keep up his rediscovered persona. He's always been this fun guy to be around. Alvin Gentry, who coached Odom for two-plus seasons with the Clippers, said:
"His greatest assets has also been the thing that doomed him because people took advantage of his kindness, his niceness, his always wanting to share."
---
Share this article