"Charles Barkley Almost Forced Another Shaquille O'Neal Knee Surgery!": Inside the NBA Gets Dangerous While Playing Soccer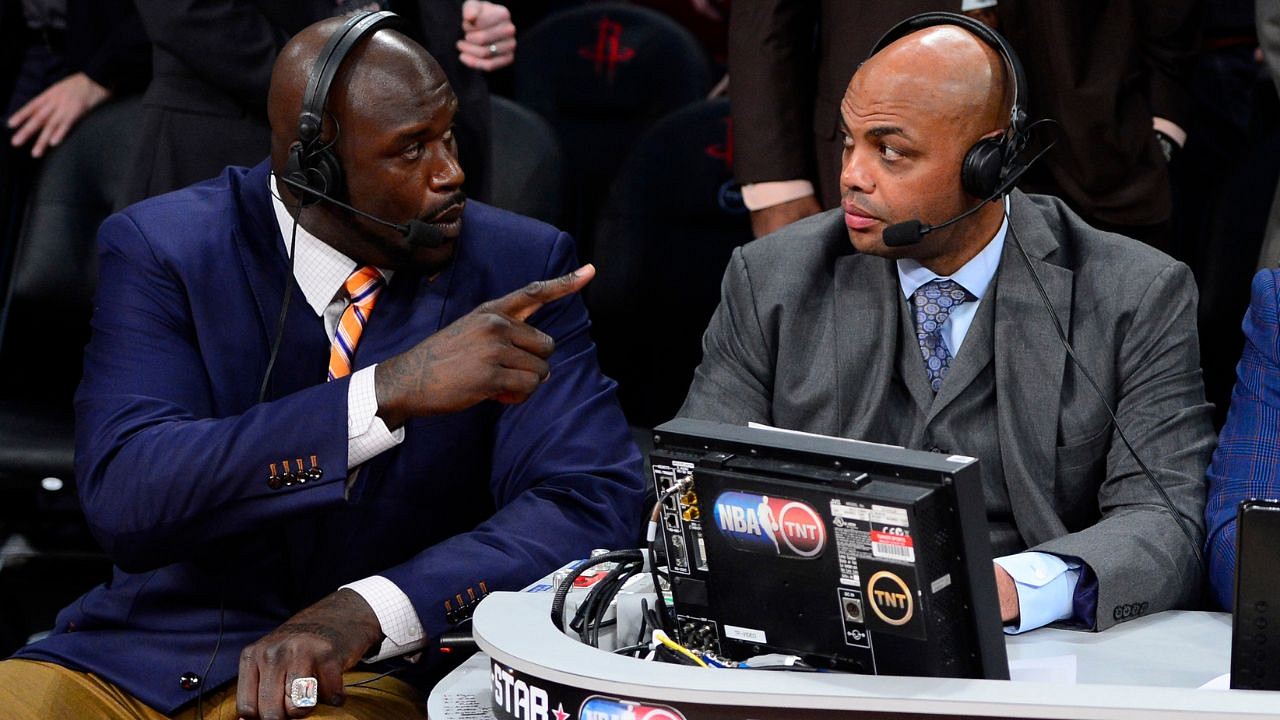 At this point, Shaquille O'Neal vs Charles Barkley might as well be a tale as old as times. The two NBA greats may be the main draw of the most entertaining basketball show on the planet. But it almost never is because they work together. No, the truth couldn't be further.
For some reason, the two co-panelists can never quite get along. And because of it, there have been several hilarious moments of the two arguing right on live television.
Fortunately though, these altercations have never really gotten physical. Or at least they hadn't, until very recently.
Also Read: "Tom Brady, I'll Beat You at Ice Hockey!": When LeBron James Hilariously Replied to NFL GOAT's Question on Twitter
Charles Barkley aimed a soccer shot right at Shaquille O'Neal's knee
Over the course of his NBA career, Shaquille O'Neal suffered multiple injuries and even got surgery done on his left knee.
In the short run, sure, the man may not have felt much after recovery. However, it is a well-known fact that as you get older, these ailments can come back to bite.
But Charles Barkley didn't seem to care at all. All he knew was Shaquille O'Neal had volunteered to be the goalkeeper. And with the fire of his fury, and competitive spirit, he unflinchingly aimed for the Diesel's weak spot.
Take a look at the clip in the tweet below to see it all go down.
Will Shaquille O'Neal ever recover from Charles Barkley crossing the line?!
Jokes aside, the ball was probably deflated quite a bit, and the Chuckster likely held back on that punt of his. So, fortunately, nobody was hurt.
However, we wish we could say the same thing about a certain other time.
Charles Barkley and Shaquille O'Neal have squared up against each other in the past
And in this instance, it wasn't a joke either.
In Shaquille O'Neal and Charles Barkley's era in the NBA, physical altercations were no rarity. And because there was no concept of pulling punches either, this little fight between the two is a rather scary one.
Knowing this clip exists, fans should be glad there is relative harmony between the two today.
There sure wasn't any on their hay day.
Also Read: "Watching LeBron James is Like Watching Ugly Women Fight!": Charles Barkley Gets Hysterically Controversial on National Television
---