Charles Barkley, Who Called Michael Jordan Cheap, Gave $100 To A Homeless Man Unapologetically Asking For Alcohol Money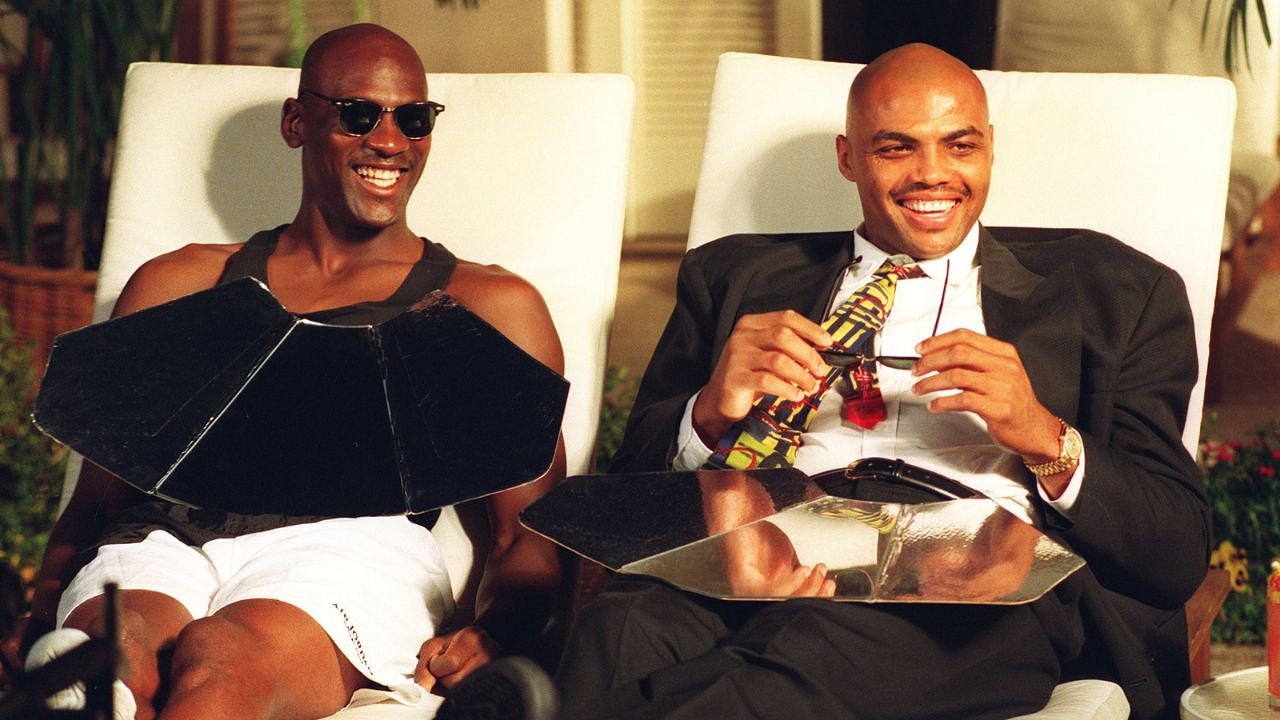 Michael Jordan and Charles Barkley came into the NBA at the same exact time. They were both drafted in 1984 into very different situations. While Jordan was brought onto a Chicago Bulls team that was at the bottom of the barrel in the standings, Chuck as drafted onto a squad that featured Hall-of-Famers like Julius Erving and Moses Malone. 
MJ and Barkley would soon form quite the friendship with one another. Their relationship bled onto off-court activities as well when they would play golf quite frequently. They would clash on the biggest stage of them all in the 1993 NBA Finals where Chuck's Phoenix Suns matched up against Jordan's Chicago Bulls. 
Charles never allowed himself to believe that another man in the NBA was better or more talented than him. However, after having gotten beat by Michael in the '93 Finals, he would soon admit that that one man was definitively better. Seems as though Chuck Daly was right after all.
Also read: Charles Barkley Reveals a Shaquille O'Neal Tactic That Helps $450 million Lakers Legend Stay on Top of His Businesses
Charles Barkley gave a homeless man money for alcohol
Michael Jordan and Charles Barkley were such close friends that they would even go on the Oprah Winfrey show together in quite the iconic episode. During this, they would exchange a lot of quips against one another, everything from Barkley calling MJ ugly to Jordan saying Chuck isn't a winner. 
In one such segment, Chuck would hilariously admit to giving a homeless man $100 because the man shamelessly asked for alcohol money. Barkley respected his honesty which led to him giving him that much money. 
"I stopped one day and gave this guy like $100 because he had a sign that said, 'new line here folks, want money for alcohol' and I thought the sign was so funny. I pulled over and gave him $100. That was a great sign, he didn't lie." 
What makes this even funnier is the fact that it is in this same interview that Charles hilariously 'exposes' Jordan for being extremely cheap. 
Charles Barkley and Michael Jordan have a falling out
Charles Barkley, given his job as an analyst for TNT, has to say things that he truly believes in, regardless of his relationship with certain folks in the industry. This unfortunately led to him fracturing his friendship with Michael Jordan. 
Chuck has admitted that it was his criticisms of Jordan's takeover of the Charlotte Hornets (then Bobcats) that caused the rift between them. He claimed that he told Jordan to surround himself with better personnel or else he won't be successful and this is what caused a 10+ year long split.
Also read: "It's an honor and privilege to watch LeBron James play": Charles Barkley Once Surprisingly Ranked The King Just Behind Michael Jordan
---
Share this article