"Dennis Lindsey made racist remarks towards me during my exit interview": Elijah Millsap says Utah Jazz General Manager used a racial slur against him 6 years ago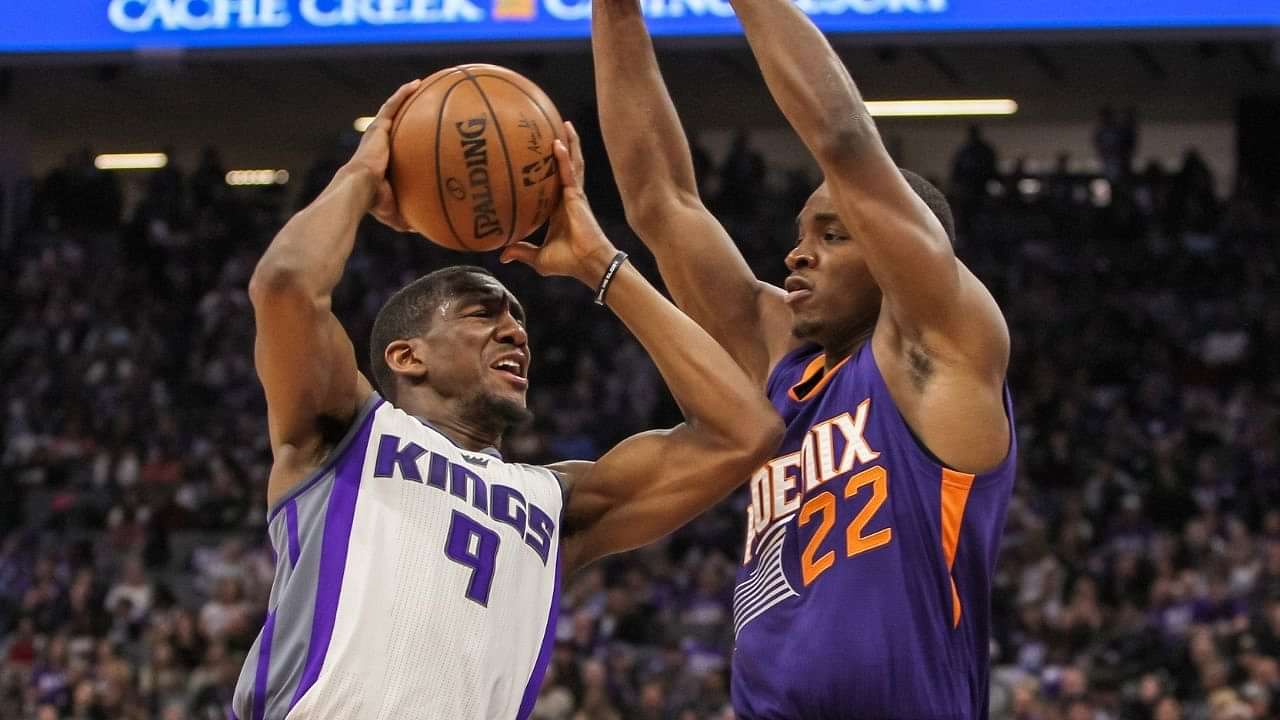 Rudy Gobert reacts to former Utah Jazz teammate Elijah Millsap revealing that Utah Jazz GM Dennis Lindsey sent racist remarks his way.
The NBA has dealt with a fair share of racism within its ranks over the 70+ years since its inception. Instances of racism date all the way back to the 50s, when the Celtics drafted Chuck Cooper with the 14th overall pick. This caused his peers to berate Cooper with racial remarks, saying that he wouldn't make it in the NBA.
Fast-forward half a century and racism still has roots deep within the NBA. The Donald Sterling incident involving Chris Paul and the Clippers is still one of the most infamous cases of racism within major sports leagues.
Also Read: 'Grown men deferred to Luka Doncic at Real Madrid': Mavericks owner Mark Cuban opens up on what convinced them to go all-in for their Slovenian superstar
Seems as though the NBA has not yet rid themselves of people who have motives that are backed by racial components as a former Utah Jazz player has come out, denouncing the current Jazz GM for a certain racially charged event that took place 6 years ago.
Elijah Millsap says that the Utah Jazz General Manager was racist towards him
Elijah Millsap, brother of Denver Nuggets forward Paul Millsap, recently took to Twitter to address an issue that happened 6 years ago. He claims that the Utah Jazz General Manager Dennis Lindsey made several racially charged remarks towards him in his exit interview.
Loading embed tweet https://twitter.com/Elijah_Millsap/status/1364741923702005766?ref_src=twsrc%5Etfw
Elijah was traded a year after these supposed remarks were made. During his time with the Jazz, he had become close with present Jazz superstar, Rudy Gobert. Gobert was briefed on the situation recently and according to him, he was not aware of this incident ever taking place.
Also Read: "LeBron James said he doesn't get tired, take him on his word": Skip Bayless launches an assault on the Lakers star for his poor performances of late
"I never heard about it. Elijah was actually one of the guys that I was close with when he was a part of the team a few years ago. I'm going to reach out to him and find out."
Head Coach Quinn Snyder, who was reportedly was present during the incident, claims to have no recollection of the event. "Honestly, I don't remember the conversation. I can't fathom Dennis saying something like that."
The NBA has yet to address this and if the claims made by Elijah are validated, they could very well launch an investigation into the Jazz organization.
---