"Don't Let Fans Pick All-Stars Or The President": Charles Barkley Scoffs At Fan Voting As LeBron James and Giannis Antetokounmpo Get Captained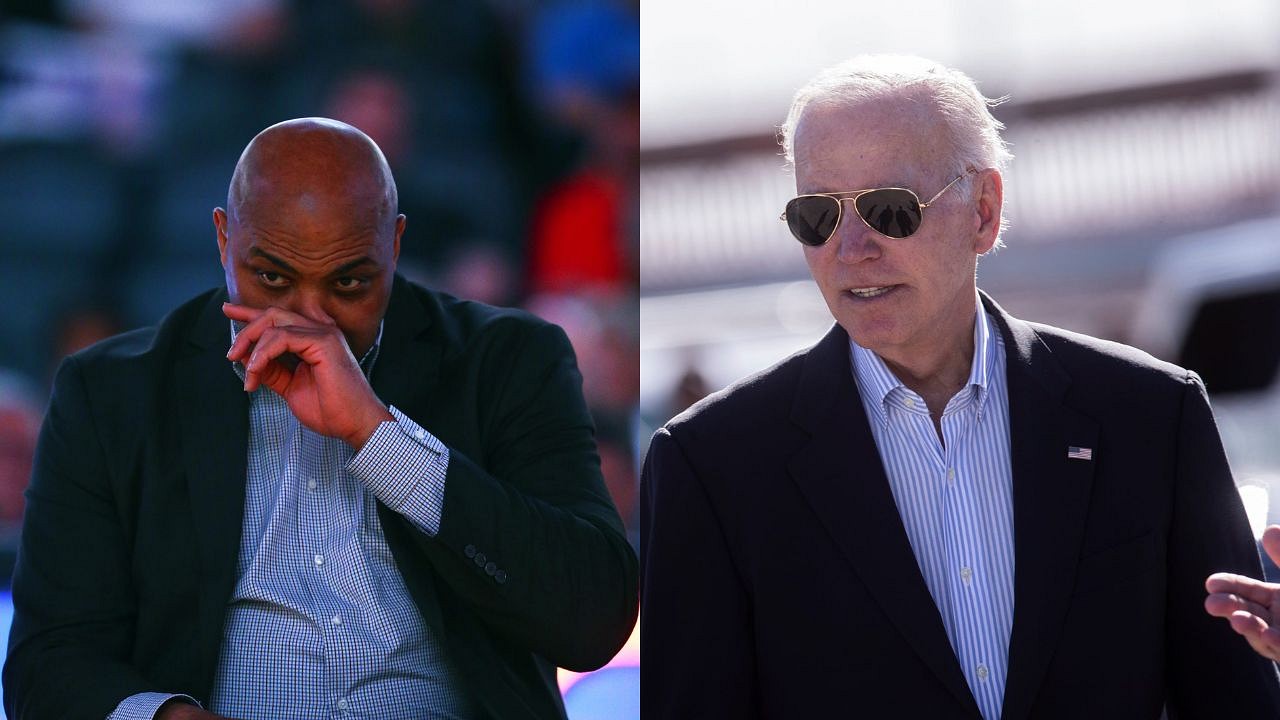 Charles Barkley has never been a fan of United States politics. He's gone on record to say that every single politician tries to 'divide and conquer' the people who cast votes for them. Regardless of whether or not the man/woman is from the Democratic or Republican party, Chuck remains to be skeptical about them. 
Combining a man who isn't afraid to speak his mind with the power of national television makes for great entertainment and that's exactly what Sir Charles brings on 'Inside the NBA'. During their segment tonight for Thursday's broadcast of the show, they would break down the votes for the upcoming All-Star Game in Utah. 
Barkley seemed to be particularly unhappy with the way the votes turned out from the fans' side of things. So, as he usually does when on NBAonTNT, he said something that most people wouldn't want to say on air.
Also read: $400 Million Man Shaquille O'Neal's Favorite Investment Hilariously Has Charles Barkley Written All Over it
Charles Barkley compares the presidential election to All-Star fan voting
All-Stars for the ASG are picked based off of 3 percentages. Fan votes make up for 50% of the votes. The remaining half is divided amongst the players and the media, each getting 25% of the vote. With the fans having quite the advantage over the media and the players, Charles Barkley would air out his thoughts on the recent starters. 
Instead of simply berating the fans for the picks they made, including snubbing the likes of Joel Embiid for being a starter, he would take a political turn. Instead, he would go on to say, "We let the fans vote, now look what happened last time they got to for President."
Charles Barkley "We let the fans vote look what happened last time they got to vote for President"

Awkward silence
pic.twitter.com/2F0gX3fiHY

— Gifdsports (@gifdsports) January 27, 2023
Chuck would go on to clarify that he was talking about Donald Trump and not the current President, Joe Biden. However, it was far too late as the awkwardness of his statement had set into the room. While this was quite awkward, it was classic Barkley and we'd be lying if it didn't get a chuckle out of us. 
Who are the All-Star starters this year?
The two captains for this year's All-Star Game are LeBron James from the West and Giannis Antetokounmpo from the East. The biggest snub for most people as for being a starter has been Joel Embiid, the man who is 2nd in the league in scoring average. 
Other players who missed the mark on being a starter are Shai Gilgeous-Alexander of the Oklahoma City Thunder and Domantas Sabonis of the Sacramento Kings.
Also read: Charles Barkley, Who Called Michael Jordan Cheap, Gave $100 To A Homeless Man Unapologetically Asking For Alcohol Money
---
Share this article