"Farewell to one of my best friends, teammate, wingman": Dennis Rodman's Heartfelt Tribute to Best Friend Reminds us he isn't Heartless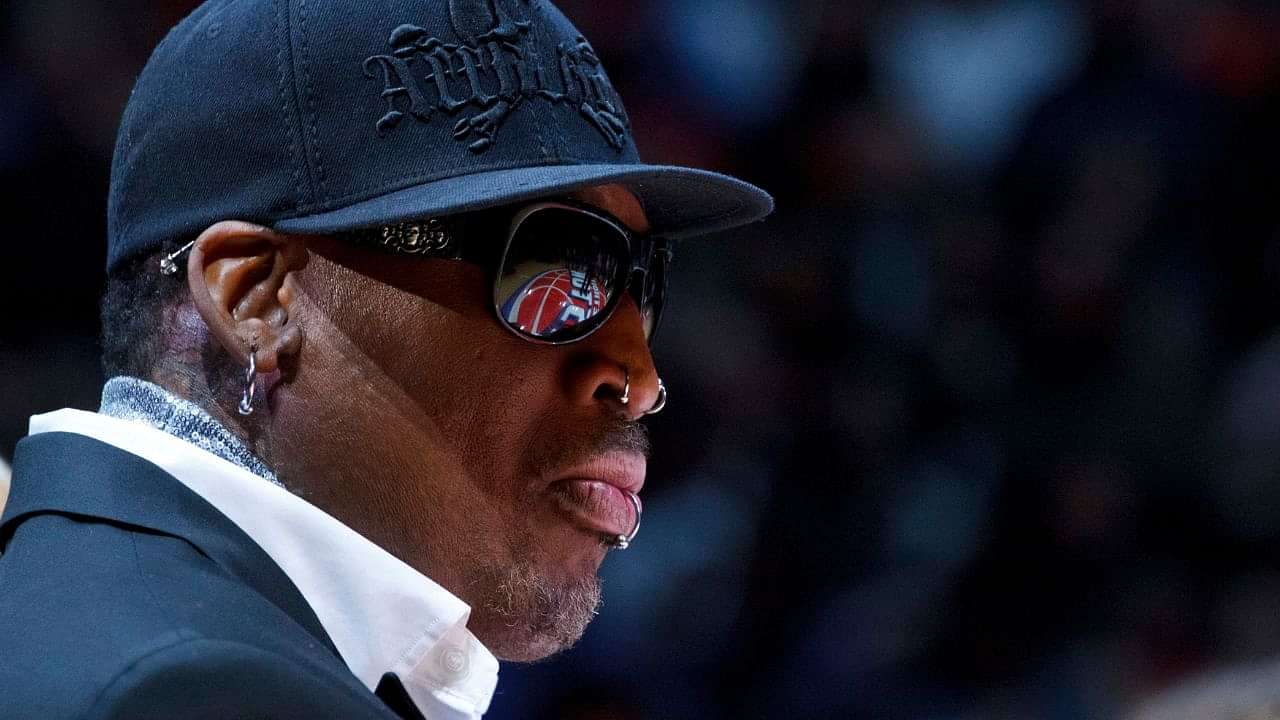 Dennis Rodman is widely remembered for two things during his time in the NBA. His amazing rebounding and his questionable antics. But he also had a soft side to him that people seldom got to see.
The man did some of the craziest things. From getting married to himself to his uncontrollable drinking and gambling. It was almost as if he wasn't human.
However, there were times when The Worm showed that he was a regular Joe much like everyone else. Like when he sent out a heartfelt message on the passing of one of his best friends, Jack Haley.
Also Read: Losing $1.1 Million Led Dennis Rodman Down The Path Of Therapy
Dennis Rodman paid a heartfelt tribute after the passing of his best friend, Jack Haley
Back in the day, Dennis Rodman wasn't exactly known to be the most friendly guy. His personality and antics made him a tad bit unlikeable, especially when he joined the Chicago Bulls.
After all, The Worm was a former Detroit Piston, and their history with the Bulls was shaky, to say the least. Nevertheless, Rodman was able to overcome it, making some great friends. One, in particular, was Jack Haley, a center who could be described as Rodman's best friend on the Bulls.
They shared a special friendship. That is why the four-time NBA Champion shared a heartfelt tribute to the center when he learned of his passing in 2015.
"It's with a very heavy heart that I must bid farewell to one of my best friends, teammate, wingman…Jack Haley. He fought against his ailment just as hard as he fought on and off the court. There are some people that come into our lives that just can't be replaced. Jack Haley is that dude. I Love you, Bro. I'll never forget you, my brother."
Loading embed tweet https://twitter.com/dennisrodman/status/577999141772619776?ref_src=twsrc%5Etfw
Haley passed away due to a heart-related disease. It was terrible news that left Rodman and the NBA world devastated.
Jack Haley and Rodman's friendship was cemented when the former followed him to a gay bar
In 1996, Rodman was still trying to make a connection with the rest of his Bulls teammates. However, he did not have much in common with them. But, he managed to make a strong connection with Jack Haley, after Jack decided to accompany him to a gay bar.
The decision proved pivotal, as Haley was key in ensuring that The Worm stayed committed to the Bulls. Perhaps even playing a small part in their 1996 championship victory.
Also Read: Diplomat Dennis Rodman Once Revealed the Supreme Leader of North Korea's Birthdate!
---