"Give LeBron James benefit of doubt": JJ Redick's Suggestion For NBA Referees' Wretched Officiating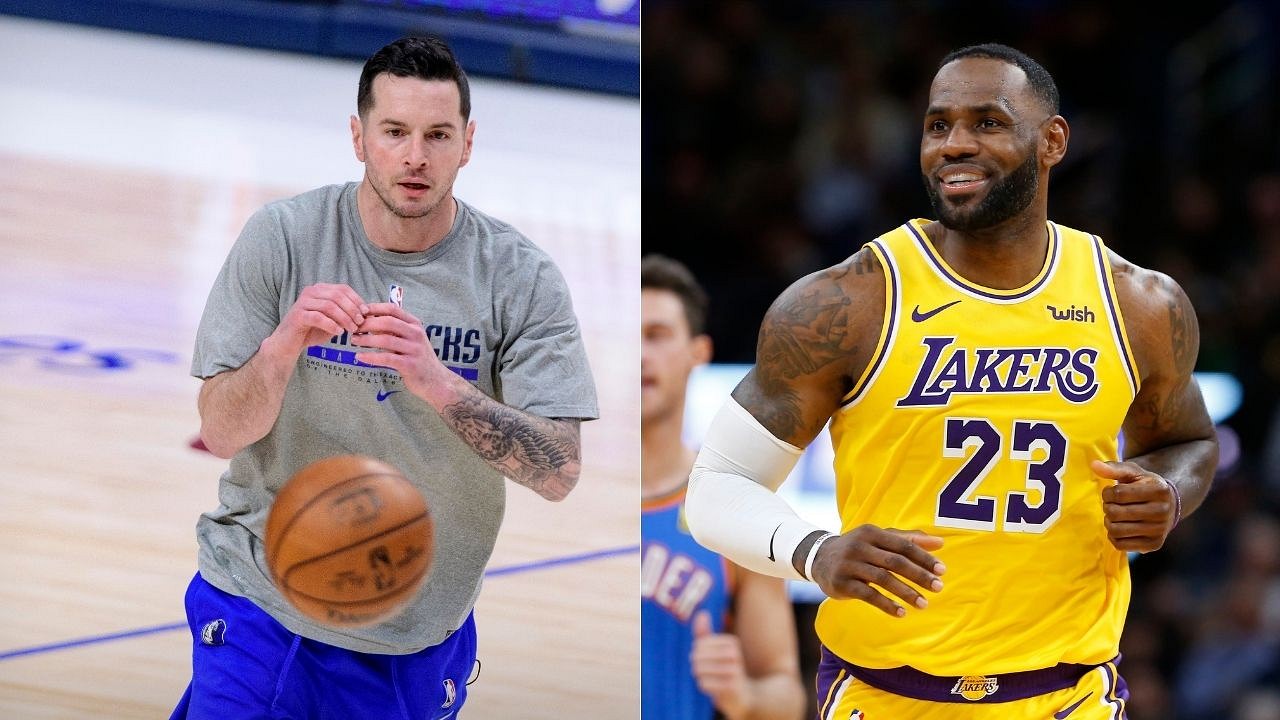 If it were a couple of games where the referees made a mistake and the already in-trouble Los Angeles Lakers lost a game because of it, we might not have seen LeBron James as emotional as he got in the game against the Boston Celtics this past Sunday.
It's his 20th year in the league and the 4x NBA champ is literally the 20th on the list of players with the highest free throw attempts per game. With how frequently he drives to the basket, it's shambolic for a 4x MVP to get as fewer calls as The King has gotten throughout his career.
And the former Mavericks and Clippers Sharpshooter thinks it's time for the referees to start giving benefit of the doubt to the man who has been the face of the league for the longest period of time.
Also read: "Celebrate LeBron James as Much as Possible": Kyrie Irving Reflects on 19x All-Star Nearing Kareem Abdul-Jabbar's Scoring Record
JJ Redick has a suggestion for the NBA Referees regarding LeBron James
It's hysterical—the number of free throws James gets despite being the top-5 (or 3 most of the time) player in the league for 20 straight seasons. But even when you keep this problem aside, JJ Redick thinks the 4x champ should at least get the benefit of the doubt in a situation like the controversial Jayson Tatum block on him.
"I am giving LeBron the benefit of the doubt," said Redick on The Old Man and The Three podcast recently not blasting the referees.
JJ even complimented them for doing the toughest job on a nightly basis as there's no other sport with these many rules, violations, and physicality to go along with it. But he pointed out what's been the glaring issue of the league for years,
Missing calls on James is not new
Officiating in the NBA has never been worse. It's not like the league has changed from the olden times. Giannis Antetokounmpo has been getting to the charity line well over 13.4 times per game this season. Whereas James has crossed the 10 attempts mark just thrice in his 20-year career, not going even above 10.5 in any of those years. For the 2022-23 season, he is at 6.2.
Seeing how much he drives to the basket with all the contact every game, it's just unbelievable to see something so unjust happening with a 19x All-Star (and whatnot) in a game where stars always get better calls than others.
Also read: "LeBron James Owns Highest Spot For 3 Different Franchises!": Lakers, Cavaliers, and Heat Forced to Hail the King's Scoring Dominance
---
Share this article