"Happy Sharing The Studio With Jay-Z, Biggie and Nas": Shaquille O'Neal Revealed Why A Song With Hip-Hop Legends Never Appeared On His 3rd Album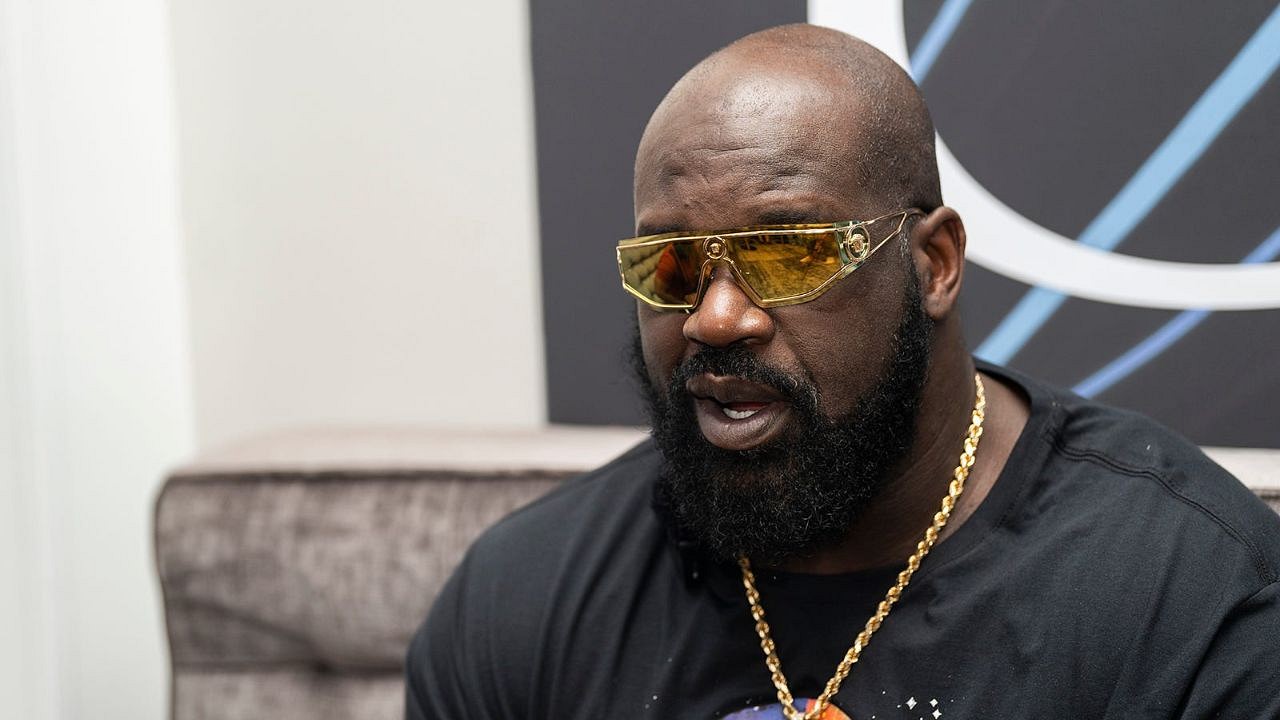 Shaquille O'Neal is perhaps the most dominant big man to ever play NBA basketball. His rapping career, however, isn't quite on the same level.
Shaq was drafted by the Orlando Magic with the #1 overall pick in the 1992 NBA Draft. Right off the bat, the then-20-year-old began giving himself more visibility in various ways.
Shaq got himself a movie deal not long after he set the NBA on fire. He also lined up a whole host of commercials starring himself, raking in the moolah.
Turns out that Shaq movie KAZAAM actually does have a good scene in it…now *this* is how you do a fight scene! pic.twitter.com/pYbaB48C7c

— ALL NEW SUX (@AllNewSux) January 31, 2023
Also Read – "Shaquille O'Neal got a classic hip-hop album!": Nas believes Lakers' big man was much better than Kobe Bryant as a rapper
O'Neal was also approached by a major record label to release his own rap album. The 7'1″ big man ended up releasing 4 studio albums by the time he was in his 6th season.
His first album, named Shaq Diesel, came out in 1993. This work contained a track called Boom!, in which he rapped alongside his favorites, the Fu-Schnickens.
It was his 3rd album in which he got the opportunity to rap with Biggie Smalls on a track called 'You Can't Stop The Reign' – also the title track for the album.
Shaquille O'Neal reveals why his song with Jay-Z, The Notorious B.I.G and Nas was never released
Shaq's 3rd album You Can't Stop The Reign contained a song called No Love Lost on its tracklist. This song had Jay-Z and Lord Tariq featuring alongside the All-Star big man.
However, there was an All-Star version of the song with the Notorious B.I.G and Nas featuring which never made the cut for the final tracklist. In a recent interview, Shaq revealed why:
"People didn't clear it, but I didn't take it personal. Me being in the studio with Nas, I'm happy. I get to call my boy and say, 'Come over, Nas here.' I get to call my boy and say, 'Jay in here.' I get to call my boys and say, 'Yo Biggie at the house he 'bout to jump in the seat.' That's what it's all about."
Shaq explains why his JAY-Z, Nas & Biggie collab never came outhttps://t.co/FoC4kydEIQ

Via: @Drinkchamps pic.twitter.com/EIuBErM2rw

— HipHopDX (@HipHopDX) October 13, 2022
Also Read – 7′ Shaquille O'Neal was inches away from sharing the same fate as The Notorious B.I.G
Shaq is still involved in music, but no longer as a rapper
Though Shaq saw commercial success as a rapper – his first album went platinum – he wasn't in the rap game for money. The big man dabbled in rap music just for the heck of it – and because he was offered big money.
The same thing can be said about his time as a DJ. Shaq has performed across the world in this capacity. He was even the DJ of a VR party for New Years' Eve 2023 in an event alongside Cardi B.
Many people are unable to live their life to the fullest despite making it to the top. Shaquille O'Neal certainly isn't one of those people – he does what he wants, when he wants.
---
Share this article