Having Once Bet $450,000 Against Jamal Crawford, Michael Jordan Berated Wizards Players For Showing Up 3 Hours 'Late'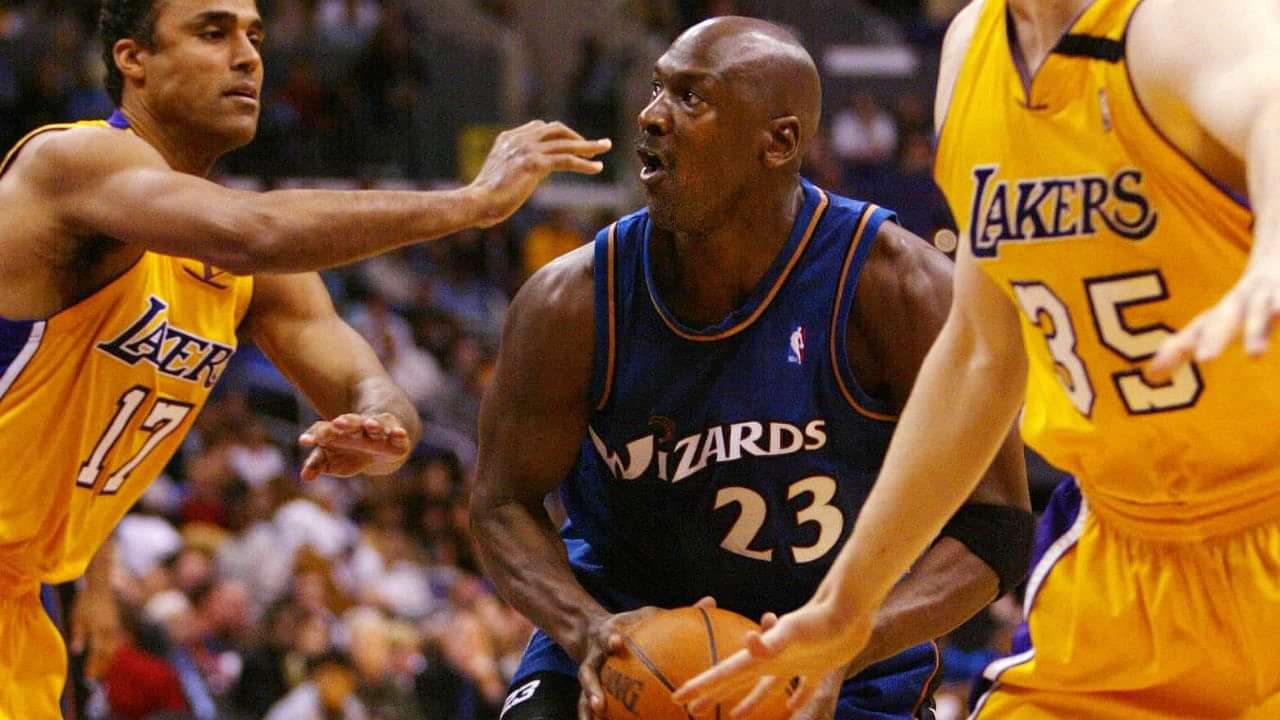 Michael Jordan was undoubtedly the ultimate competitor. It's because of his drive to constantly get better than he was even in the position to be considered as a top recruit by Dean Smith and the University of North Carolina. He hadn't even made his varsity team until his junior year and so he had to work up to that level in high school. 
Of course, once he made it to the league, he had sealed his fate and established himself as one of the best players quite early on. However, after 6 straight Playoff disappointments, Michael didn't get complacent. He was earning good money from the NBA and his endorsements and was beloved by millions. 
He didn't have to strive to be better. But he did. He wanted to get over the Pistons hump, which he did. He wanted to go back-to-back, then he wanted to three-peat, then he wanted to pass Larry Bird in championships, and then Magic Johnson in championships. It was never-ending for MJ and Wizards players found this out the hard way.
Also read: "Taking Over Your Wife's Activities Isn't Great!": When Michael Jordan Moaned About Staying at Home After Retiring
Michael Jordan beat the younger Wizards players to practice
Michael Jordan had nothing to prove by the time he had made his way to the Washington Wizards roster. He was actually a part of their front office as their President of Basketball Operations but after Doug Collins reassured him that he still had it in him to play a bit more, he laced up his Js. 
Without having played a second of basketball for the Wizards, he was already a 6x NBA champion, 6x Finals MVP, a 5x MVP, a DPOY, and had countless All-NBA first team, All-Star, and All-Defense honors to his name. 
There was no reason for him to go as hard as he did in practice. But once again, he did. He once even bet his $450,000 Ferrari against a rookie Jamal Crawford during a Wizards practice. 
Former Wizards player, Brandan Haywood, described how 'His Airness' was with them during his two years in DC, claiming he would belittle them for not showing up to practice early. He, a man in his late 30s, was beating men in their 20s to practice and question them on why they hadn't shown up earlier, regardless of when practice was scheduled.
Loading embed tweet https://twitter.com/LegionHoops/status/1620905455781560324?ref_src=twsrc%5Etfw
Michael Jordan never made the Playoffs with the Wizards
The Washington Wizards had a 26-21 record going into the All-Star break in 2001-02. The backcourt of Rip Hamilton and Michael Jordan was actually panning out to be quite formidable with the latter averaging 25.1 points, 6.2 rebounds, and 5.3 assists a night in that stretch. 
However, during the last game before the All-Star break against the Sacramento Kings, Michael would collide with Etan Thomas leading to a knee injury that would sideline him. Him missing games led to the Wizards finishing the year off with a 37-45 record and missing the Playoffs. 
The next season, Michael was clearly not his dominant self and they would finish with the exact same record as the year prior and miss the postseason again in MJ's farewell tour.
Also read: Michael Jordan's Comeback to Washington and the Events of 9/11 Are Intertwined in a Tale of Catastrophe 
---