Helping His Mother With Her Drug Addiction, Dwyane Wade Once Bought A Church For Jolinda Wade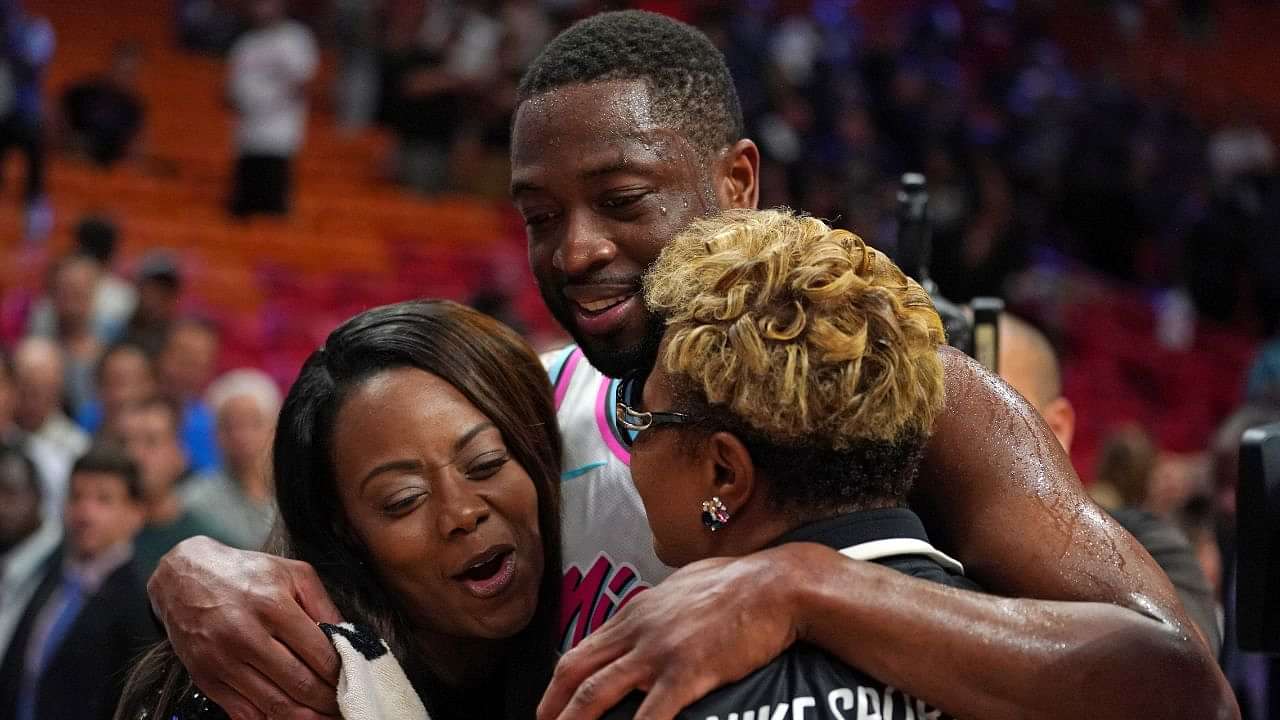 Dwyane Wade is one of the most popular figures in NBA history. His career as a player aside, Flash was also known for his generosity, activism, and philanthropy. The man has done a lot in terms of charity, helping out at-risk kids, and even supporting causes such as the LGBTQ+ movement.
There can be no denying that the three-time NBA Champion is a kind man. And, one of his first acts of kindness was towards his own mother. He bought his mother a church in order to help her with her drug addiction.
Also Read: Dwyane Wade Recalls Crafty Move and Iconic Lob to Shaquille O'Neal vs LeBron James' Cavaliers As "Top-5 Favorite Play"
Dwyane Wade once bought a church for his mother who was suffering from a drug addiction
If there is one similarity between every NBA superstar, is their desire to give back to their families. After all, they wouldn't be in the league if it wasn't for those who raised them.
The same goes for Miami Heat legend, Dwyane Wade. Despite the adversities he faced growing up, D-Wade loves his family. This includes his mother, Jolinda Wade who suffered from severe drug addiction.
His mother was in and out of his life, mainly due to her run-ins with the law. In spite of this, Wade did whatever it took to help her out. Like buying an entire church, after she got clean.
It was a beautiful gesture and one that has stood the test of time. Jolinda now inspires those around her, not just with her fight against drug addiction, but also as a pastor at the Temple of Praise. Her very own church.
Jolinda Wade was sad to see her son Dwyane retire from the NBA
She may not have been around much during his formative years, but Dwyane Wade's mother, Jolinda Wade is extremely proud of her son. She was emotionally invested in his career, and as such was saddened when her son finally retired. So much so, that she even went into depression.
Loading embed tweet https://twitter.com/raising_fame/status/1235319052710686720?ref_src=twsrc%5Etfw
It was a huge adjustment for her, much like it was for D-Wade. But, as with her drug addiction, she has learned to get over it and now continues to live her life.
Also Read: Kobe Bryant's Former Teammate Slammed Dwyane Wade's 15-Year-Old Daughter Zaya Wade for Honoring Him With a #8 Dress
---