How did Lorenzen Wright Die? What Really Happened With NBA Veteran Lorenzen Wright?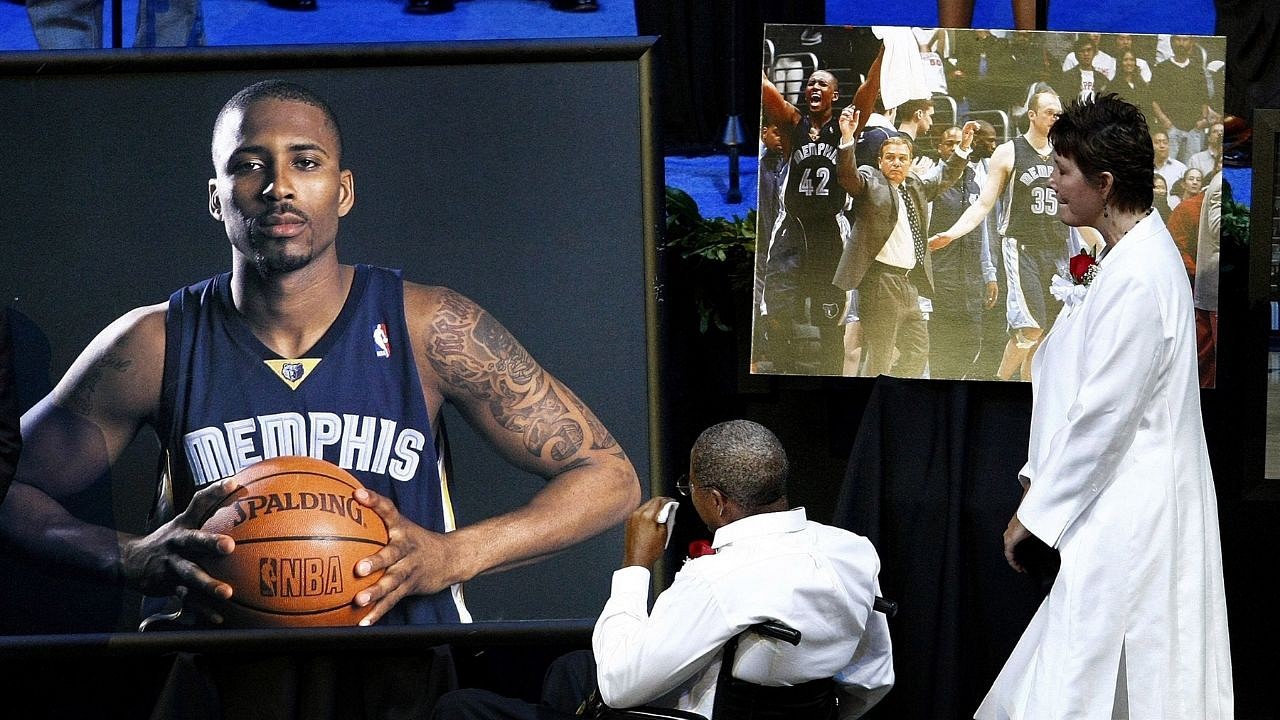 Lorenzen Wright was the victim of a tragic and heartbreaking murder in 2010, dying at an extremely young age of just 34.
The exact details of what went down on that fateful night in Memphis are unclear, but what's certain is that on July 19th, 2010, the NBA world lost a very special person.
So, what really happened with Lorenzen Wright? The Cleveland Cavalier center at the time was visiting Memphis, travelling from his home in Atlanta, Georgia. Lorenzen had flown out to Memphis to visit his ex-wfie Sherra Wright-Robinson and his children.
The couple had gone through a divorce just five months earlier, but for the sake of their children, they had agreed to keep a respectful relationship. However, things quickly met a tragic end for Lorenzen. On July 19th, he made a call to local police in which several gunshots could be heard.
Dispatchers couldn't link the call to a particular location, and as a result, Lorenzen's body wouldn't be found until nine days after on July 28th, in a wooded area. There was nothing on his case for several years, until in 2017, when Sherra and Bill Ray Turner were arrested on charges linked to Lorenzen's murder.
The ex-wife of slain former NBA player Lorenzen Wright has pleaded guilty to facilitating his murder and received a 30-year prison sentence. Wright's body was found in a swampy field in Memphis in July 2010. https://t.co/1utwiZSATn

— The Associated Press (@AP) July 25, 2019
Also Read: Lonzo Ball Trade Rumors : Point Guard unlikely to stay at Pelicans, may get offer from Los Angeles Lakers and Chicago Bulls
Did Sherra Wright-Robinson Kill Her Ex-Husband Lorenzen Wright?
As you saw above, Sherra pleaded guilty to charges claiming she facilitated the first degree murder of her husband. It was a stunning revelation at the time as it came during an unscheduled court hearing.
However, Sherra claims that her decision to plead guilty was based on her children with Lorenzen, and as she put it, not "everything is not what it seems."
Loren Wright, Lorenzen and Sherra's eldest daughter, spoke up about the claims that her mother was preventing her children from speaking to each other at the time, saying that if any of the siblings weren't on speaking terms, it was because of personal reasons and not Sherra.
Lorenzen's mother, Deborah Marion, had asked Sherra for the right to communicate freely with her grandchildren during this time. Loren added that the family just needed privacy at the moment,
"We all are so close to each other, we feel like we don't really need much in terms of support, because we have my mom and the six of us, and we're OK."
ESPN's E60 is set to do an episode called 'A Murder in Memphis', going in depth into the details of what transpired during that horrific night.
The 2010 murder of NBA veteran Lorenzen Wright shocked the sports world.

His ex-wife pleaded guilty to facilitating his death, but in this exclusive interview, she says she didn't do it.@E60 shares the true crime story "A Murder in Memphis" Wednesday at 9 PM ET on ESPN. pic.twitter.com/iwYcM8FQO2

— ESPN (@espn) July 13, 2021
Who Did Lorenzen Wright Play For?
The former NBA veteran had bounced around the league during his 14 years in the league. He started his career with the Los Angeles Clippers who drafted him with the seventh overall pick in the 1996 NBA draft.
After just three seasons with the team, Lorenzen would move on to play for the Atlanta Hawks for two years from 1999-2001. Following that brief stint, it appeared that Lorenzen finally found a more lasting home in the NBA as he played with the Memphis Grizzlies for five seasons between 2001 and 2006.
However, those years marked the effective end of his career. He played three more seasons in the NBA, shifting from the Atlanta Hawks once more to the Sacramento Kings and finally the Cleveland Cavaliers before his death in the 2008-09 season.
Lorenzen Wright NBA Stats
Wright was never a dominant player during his time despite being a lottery pick. For his career he only averaged about 8 points per game, 2.9 assists per game, and 6.4 rebounds per game.
His best years came with the Memphis Grizzlies, specifically between 2001 and 2003 when he was consistently averaging double digit points per season along with at least 7.5 rebounds per game.
His best year was either 2000-01 when he averaged 12.4 points per game and 7.5 rebounds per game or in 2001-02 when he averaged 12 points per game and 9.4 rebounds per game.
Also Read: "Candace Parker? no woman will ever beat me at any sport": When Charles Barkley challenged WNBA legend and Chicago Sky star to a 1v1 duel
---
Share this article