"How Long Have You Been in the Army?": 13y/o Shaquille O'Neal was Mistaken for an Adult Soldier by then LSU Coach Dale Brown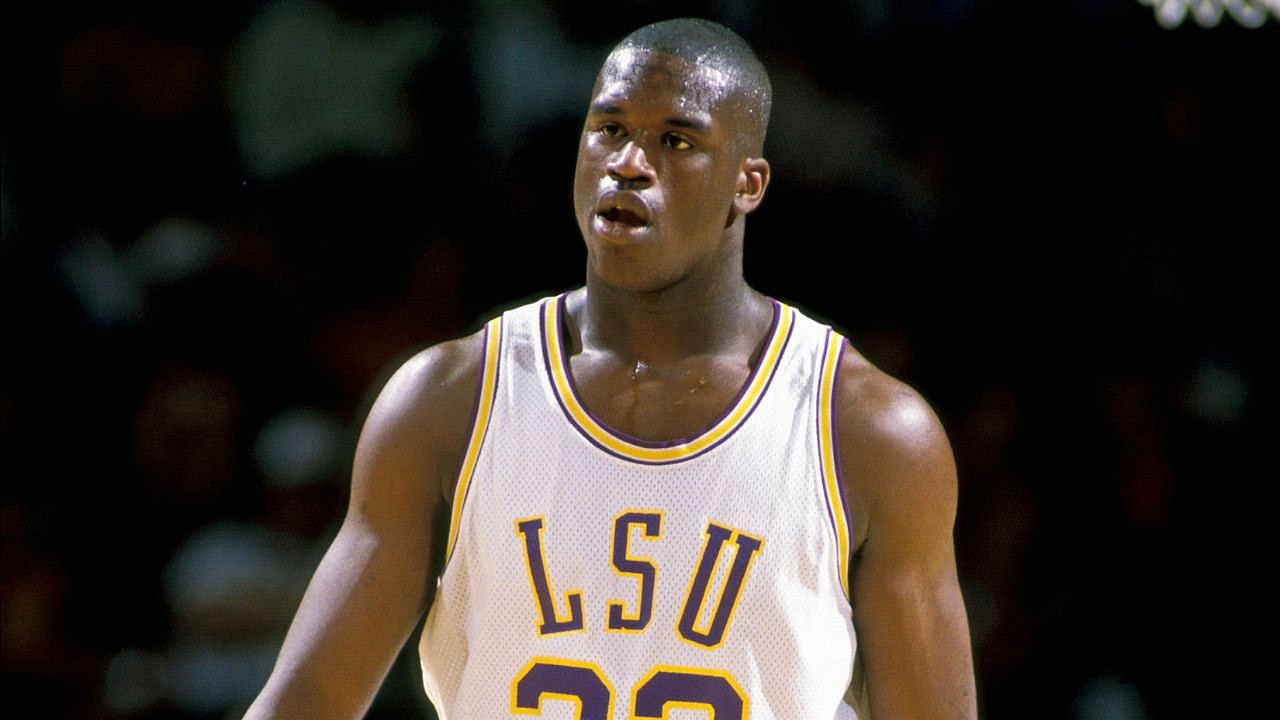 Shaquille O'Neal is a big guy, even for a basketball player. Standing at 7'1″, Shaq was a dominant athlete who took the NBA by storm for 19 seasons. One would think that he had a major growth spurt as a child, but according to him, he's always been oversized. So much so, that he was often mistaken for an adult.
Such was the case when he was just 13 years old. Looking to put his stepson through college, Phillip Harrison took a young Shaq to LSU. It was here that head coach Dale Brown thought the teenager was in the armed forces.
Also Read: Shaquille O'Neal Admits To Lying About 'Asthma Treatment' To Do Hookah In Front Of Shareef And Kids
Shaquille O'Neal was once mistaken for an Army man at the age of 13 by LSU's head coach
Shaquille O'Neal was always big for his age. He was so big, a bus driver once refused to issue him a child's ticket, forcing his mother to pick a fight. The funny thing is, misunderstandings like that were a common occurrence for Big Diesel.
It's well known, that Shaq attended LSU, where he was the star player on the team. However, the origins of his commitment to the university are even more fascinating. Having grown up in a relatively poor family, Shaq struggled for money and so did his parents.
As a result, if he wanted to go to college, the only option was a full-ride scholarship. So, when his stepfather told him they were going to go to LSU to convince head coach Dale Brown to give him a chance, he did so, no questions asked. The only problem was the coach thought that 13-year-old Shaq was a member of the army.
"So, I go up to him and I was like, "Sir. Ugh…can you help me out? On strengthening my lower extremities? And he looks at me and goes, "Yeah, how long have you been in the army soldier?". I said, "I'm not in the army. I'm thirteen", and he replies, "What?!", and I said, "I'm only thirteen!". So he kind of grabs me, like it's a secret and he says, "Where's your father", I said, "He's in the sauna!". So he bursts into the sauna and he talks to my father, and after that, I never saw him again. But, he wrote me every week. Every week!"
From the sound of things, Dale Brown got pretty lucky. After all, there can be no denying that Shaq is the greatest college basketball player to ever play for LSU.
Shaq was an absolute monster on the LSU Fighting Tigers Men's basketball team
Over the years, many great players have worn the colors of the LSU Fighting Tigers basketball team. Pete Maravich, Bob Pettit, and Ben Simmons, all of whom were superb talents. But, none compared to Shaquille O'Neal. The man was a monster for the Tigers, averaging 21 points, 13 rebounds, and four blocks in his three seasons there.
The Big Aristotle was a class apart. And, he took that class to the NBA, where he won four championships, an MVP, and by the end of his career, became a Hall of Famer.
Also Read: "I Wanna Be Declared as the GOAT!": Shaquille O'Neal Shares Iconic Muhammad Ali Clip Hinting At His Feelings on Michael Jordan
---
Share this article