"I Haven't Even Heard of Wally Szczerbiak!": Tyrese Haliburton Comes Out With Quietly Savage Remark Against Latest Hater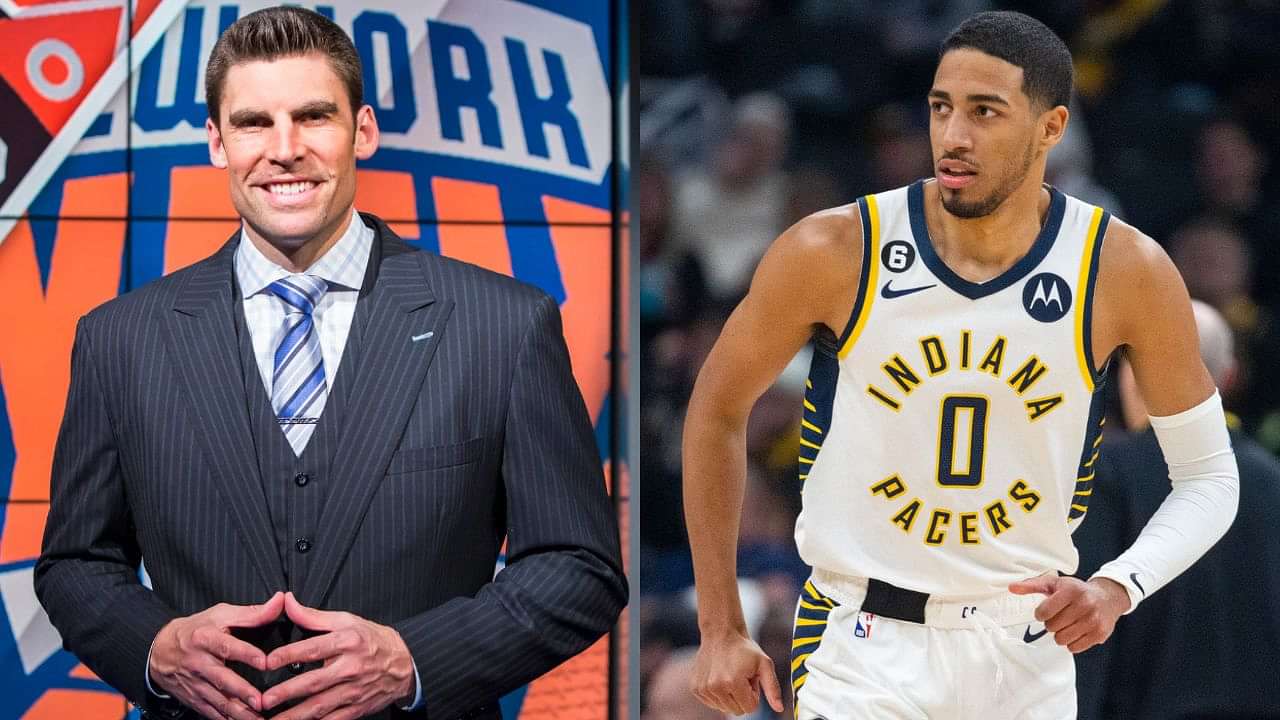 Tyrese Haliburton has been one of the better point guards in the NBA ever since his rookie season. But now, in his third year with a surging Pacers team, the man has started to put the league on notice.
He is almost like a watchtower when it comes to the offensive end, intricately getting his teammates easy buckets, and dictating the pace of play, all while getting his own during the game.
But apparently, that just isn't enough for a certain Wally Szczerbiak.
The former NBA player turned analyst for the New York Knicks had some choice words for the young Pacers guard.
And after spending a few days in silence, Haliburton decided to issue a clever response on the matter.
Also Read: "Don't Have Stephen Curry to Bail You Out": ESPN Analyst Kendrick Perkins 'Hates' on Steve Kerr for Warriors' Horrible Season
What did Wally Szczerbiak say about Tyrese Haliburton?
The Pacers faced off against the Knicks a few days ago, a game they'd lose, with the final score standing at 109-106.
During this contest, Tyrese Haliburton had 15 points, and 10 assists, while shooting 5 of 16 from the field, and 2 of 6 from beyond the arc. So, while there were bright spots, this wasn't his best game.
However, even with all those facts, what Wally Szczerbiak said went a bit too far.
Loading embed tweet https://twitter.com/docKev_/status/1604705135200018439?ref_src=twsrc%5Etfw
Now, you may think that statements probably don't get as savage as this. But, as Haliburton proved, they sure as heck can.
Tyrese Haliburton's reply to the situation was quiet but very effective
Tyrese Haliburton is a competitive person, but not the kind that will be in someone's face about it.
No, this is a man that prefers to let his game do the talking.
But of course, when it comes to these things, you have to run your mouth just a little bit.
And Hali did it in the best way imaginable.
We're not going to say he meant anything by that.
The only thing to remember here is Tyrese Haliburton is a pretty smart guy. And he obviously didn't like what was said about him.
When someone of his intellect is put into that type of position, they always know what they're doing,
And whether you believe it or not, this young man sure did.
Also Read: Dennis Rodman Was Once Accused Of $42,000 In Unpaid Taxes Despite Receiving $43,000 From The State
---