"I think they call you people Bronsexuals?": Jalen Rose trolls fans of LeBron James after Lakers get knocked out by Suns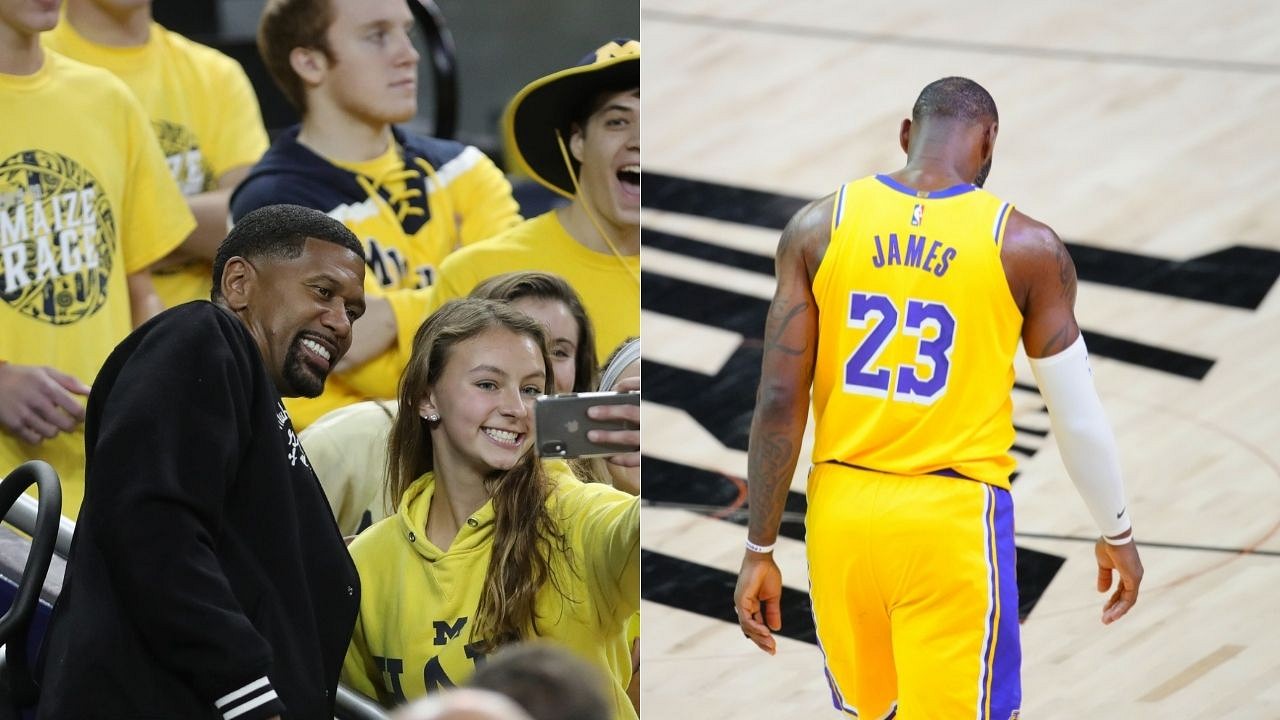 Reddit NBA fans have started a conversation around the use of the term 'Bronsexual' after Jalen Rose used it about LeBron James fans.
These are not good days to be a fan of the Lakers or LeBron James. It seems the Lakers' season has been cursed right from tip-off. They lost their opening game at Staples Center to the Clippers after a ring ceremony.
The Lakers were able to display great cohesion and depth throughout the squad for the first third of the season. This was a time when James was swishing corner 3s and turning away to keep receipts of bets.
Also Read: "That was some great defense but I'm still the best player in the world": Lakers megastar LeBron James had the last laugh as the Warriors' Juan Toscano-Anderson talked trash to the King
However, disaster struck them in the form of injury to Anthony Davis. It then fell on LeBron's wide shoulders to carry the Lakers – a job that he did with aplomb for over a month without AD even at the age of 36. There were undeniably nights this year when he looked like the best player on the planet.
However, an ankle injury caused by a freak in-game collision put the brakes on all of that momentum. And James has been unable to recover his mojo ever since.
Jalen Rose brings up the term 'Bronsexual' regarding fans of LeBron James
Now it's disingenuous to dismiss anyone's argumentation just because they're a fan of the player they're arguing for. That's the problem with labeling people 'Bronsexual' or 'Jordansexual' – hey, that second one didn't roll of the tongue, right?
Anyway, it's still a thing that thousands of people do on social media every single day. Jalen Rose brought more attention to this by bringing it up on the Jalen & Jacoby show.
Jacoby: I'm a LeBron stan. I'm a stan for LeBron James ever since before he was in the league. I had higher expectations from him. I don't know if he's 100% healthy, but after what happened in the elimination game, I kind of expected more from him.
Jalen: I think they call people like you Bronsexuals?
Jacoby: No no, LeBron stan is just fine.
Jalen: Here's the thing. When Jayson Tatum is going up against the Nets, you need him to put up big numbers. When Dame Lillard is going up against the Nuggets, we need him to put up numbers. If you're gonna say you're in a conversation of GOAT with Michael Jordan, I need buckets!
Also Read:
---