"I'd rather win now and walk away from what Evan Mobley offers": LeBron James should be brought back to Cleveland according to an NBA Insider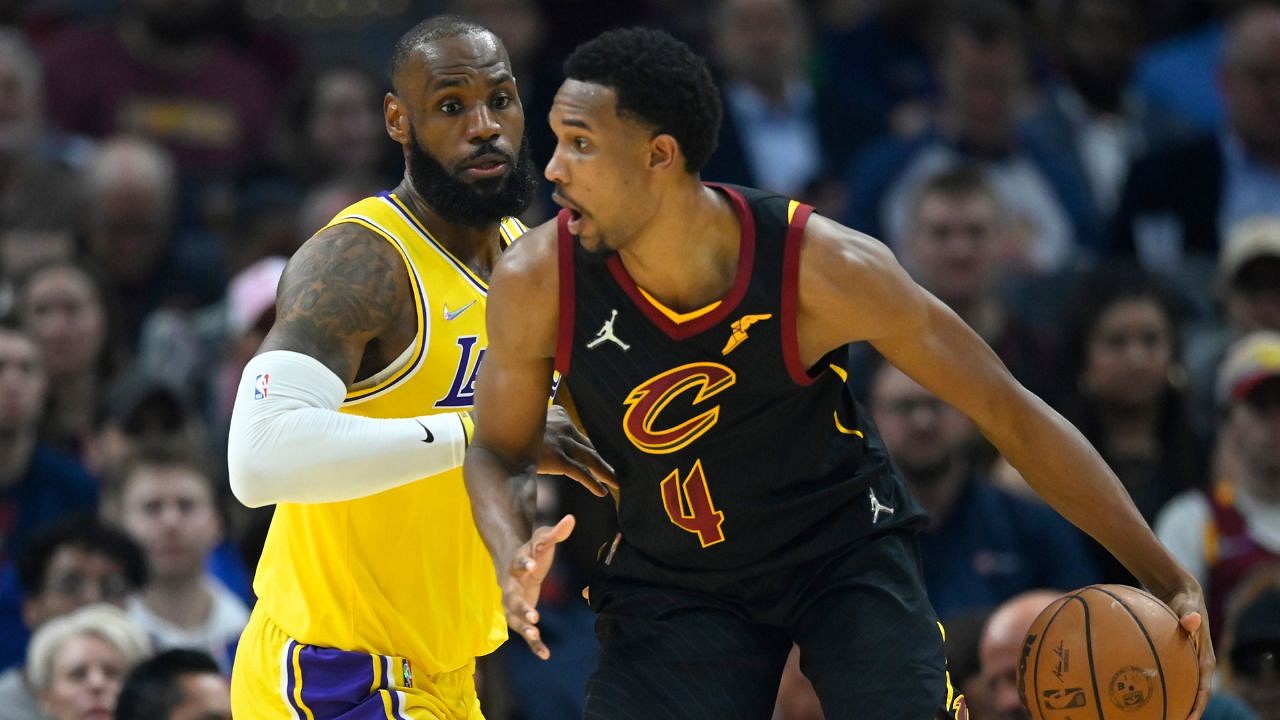 LeBron James looks visibly sick and tired of representing the Purple and Gold when only Russell Westbrook is beside him to play each night, while Anthony Davis recovers from his never-ending injuries. If it weren't for his contract renewal the Los Angeles Lakers might have traded The King because no team seems interested in taking Brodie without a draft pick.
That's what they will probably have to do at the end of the 2022-23 season because he is not trade-eligible for the first 6-months after signing a new contract. There were already reports of the Lakers looking for a  Bradley Beal or a Damian Lillard for the 4x MVP, and now Evan Mobley from The Land is being linked.
Also read: "Lakers Selling LeBron James For Bradley Beal or Damian Lillard": NBA Insider Claims Purple and Gold Are Plotting to Get a Superstar Guard in the Off-season
LeBron James for Evan Mobley?
Such is the talent and win-now mood in their young squad, there's hardly any chance of the Cleveland Cavaliers letting any of their players leave in a trade or free agency for the next few years, not at least the ones who are in their 20s.
Although when there is a possibility of getting somebody who led them to all their NBA Finals appearances and the only championship in franchise history even if costs them, Evan Mobley, they might make a gamble. According to Joe Vardon of The Athletic, it should be happening.
"I think I would," Vardon started on why he'd make this trade. "Having lived the championship year that we lived and then in 2019, I covered the [Toronto] Raptors run through the Finals, and so I've become a firm believer in if you have a shot, take it," he said. "So, I would rather win one more now and walk away from whatever Evan Mobley gives you."
Would you trade Evan Mobley for LeBron James right now? pic.twitter.com/pMtxtkAWLf

— Ultimate Cleveland Sports Show (@ultCLEsports) January 15, 2023
Also read: "I Hated LeBron James For 20 Years": Lenny Cooke Blamed Lakers Superstar For Destroying His Career Until His Daughter Opened His Eyes
Does Cleveland really benefit from trading a 38-year-old for their 21-year-old gem?
On paper, it wouldn't make sense. And why would Dan Gilbert try to bring James back for the second time when he left them twice in the space of 8 years? Yes, he led them to a championship, and yes he is still averaging close to 30 ppg for the last two seasons and is in the most prolific offensive forms that he has ever been in,  but is it worth taking a gamble on his intention to win?
Probably not. Although Mobley has not improved on his offensive form from last season, he has been one of the best defenders in the league this season. And Donovan Mitchell joining them this season has to do with him not taking his PPG higher. Even the fans in Cleveland have not been demanding to get The King back, which speaks volumes about how happy they are with the current look of the team.
Also read: "LeBron James!": When Kobe Bryant's Choice For Best Player in the NBA Left Everyone Flabbergasted
---
Share this article