"If it ain't crack let her run track": LaMelo Ball joins outrage over prospective Olympian Sha'Carri Richardson receiving 1-month ban after testing positive for marijuana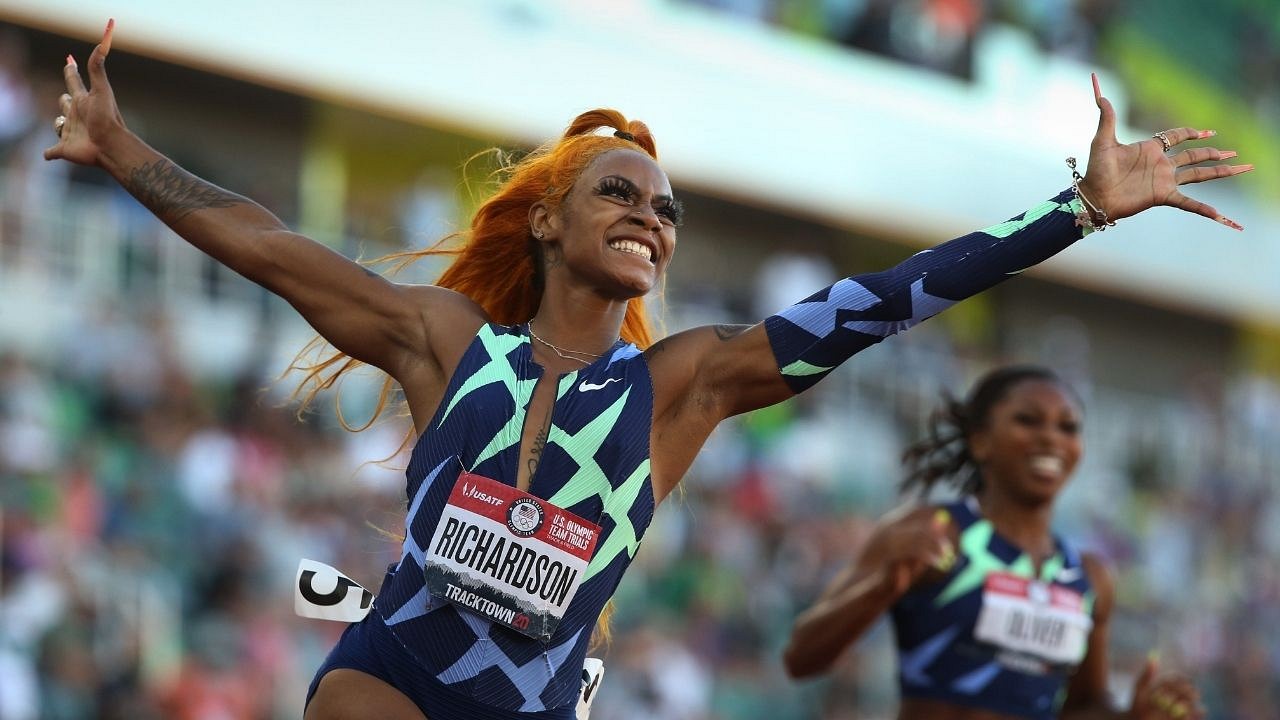 The whole of USA's sporting community is up in arms over USADA banning Sha'Carri Richardson for cannabis consumption. LaMelo Ball joins in.
The case of Sha'Carri is one of severe bad luck. Richardson won the US Olympics trials last month, clocking a 100m timing of 10.86s. However, it later emerged that she'd tested positive for consuming cannabis in the testing period.
Richardson has accepted a one-month suspension after testing positive for cannabis, as confirmed by the USADA on Friday. This rules her out of the 100m event in Tokyo, though she may yet be able to run in later relay events.
Also Read: "Michael Jordan made Hall of Famers look like high school kids": Jamal Mashburn was awed at seeing the GOAT in action during the 1992 Dream Team cam
What complicates the issue are the circumstances in which Sha'Carri tested positive. She was grieving the recent death of her biological mother in the days leading up to the trials.
She was also tested positive in Oregon, which is one of 19 states where marijuana is legal for recreational purposes. Many American sports fans are up in arms regarding this ruling.
The consumption of marijuana is slowly regaining acceptance in USA. But it is clear that their changing laws are of little consequence in a matter of international sporting competition. WADA (World Anti-Doping Agency) has listed cannabis as one of the recreational drugs on its list of banned substances.
"If it ain't crack let her run track": LaMelo Ball
2020 Hornets rookie LaMelo Ball is one of several sportspersons to speak out against Sha'Carri's suspension. His reaction is quite understandable given how the NBA has relaxed its policies regarding testing for cannabis.
One would hope that in a world that is constantly adapting to legalized cannabis, anti-doping agencies get with the times. But alas, that is not going to be the case anytime soon.
Consumption of the drug is frowned upon by several cultures across the world. There's also a stigma attached to cannabis when it comes to sportspersons. Melo aims to do away with this negativity regarding cannabis, as apparent from his latest tweet.
if it ain't crack let her run track

— Melo (@MELOD1P) July 2, 2021
Also Read: "F**k Michael Jordan and the Bulls": Former Pistons legend claims he would've never shook any of the Bulls' hands even if they'd lost the championship
---
Share this article