"I'm a killer, a shark": CJ McCollum references Lakers legend Kobe Bryant while talking about his mentality while hitting game-winner for Blazers vs Raptors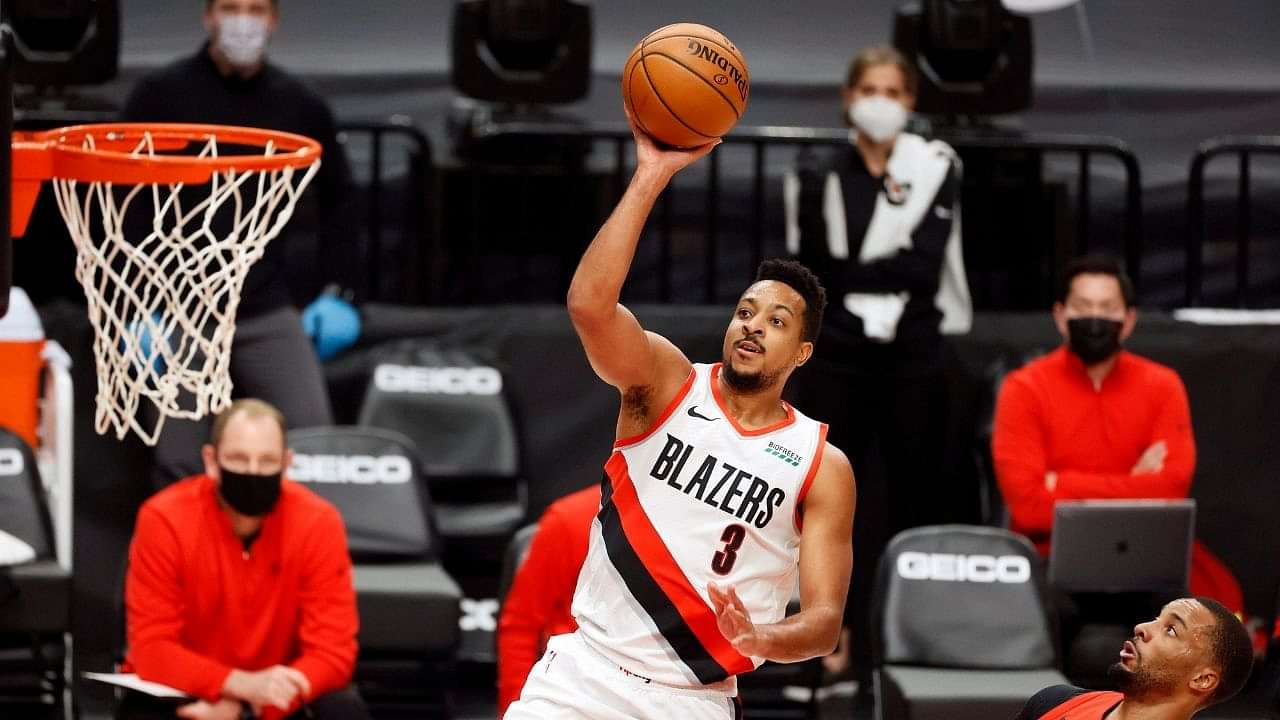 Blazers' star CJ McCollum's presser reminds us of an article by Kobe Bryant – 'Obsession is Natural' on Allen Iverson.
The Portland Trailblazers improved their record to 6-4, as they edged a 112-111 win over the Raptors. CJ McCollum sunk a final shot over Fred VanVleet to complete a comeback victory.
The Raptors blew a 17-point lead to lose their second straight game by just a 1 point differential. They now have a 2-8 record, which puts them at the 14th spot in the East.
Loading embed tweet https://twitter.com/NBA/status/1348872337521668097?ref_src=twsrc%5Etfw
Also Read: "Kyrie Irving is partying with Drake": Nets star's absence for 'personal reasons' explained as he's rumored to be celebrating sister's 30th birthday in Toronto
Even though the Raptors had 6 players in double digits, and shot over 40% from the deep, the lack of a strong presence at the center position hurt them. The Blazers, led by CJ McCollum's 30 points, also had important contributions from Damian Lillard and Carmelo Anthony. Anthony scored 13 of his 20 points in the 4th quarter.
"I'm a killer… That's what best describes me": CJ McCollum
CJ McCollum has been the leader for the Portland Trailblazers this season. CJ has been averaging 28.1 points(3rd in the league), while shooting 44.5% from the deep. In his post-game press conference, CJ talked about his mentality and how he took over to lead the team to the win.
Loading embed tweet https://twitter.com/orlandokgw/status/1348877736412999681?ref_src=twsrc%5Etfw
Also Read: "Well damn, LeBron James!": Kendrick Perkins congratulates Lakers star for amazing defensive stat that proves he's the best defender this season
This interview by CJ reminds us of the time Kobe wrote 'Obsession is Natural'. He talks about how his obsession with Allen Iverson and beating him led him to find out about how the great white sharks hunt seals off the coast of South Africa.
Kobe talks about his mentality for taking on any matchup. While Kobe was obsessed with besting his opponent in any situation, CJ's statement leads us to believe for him winning is the primary motive.
---