"You've Gotta Be Almost Insane": Shaquille O'Neal Supports Conor McGregor's Kobe Bryant-Like Message to the World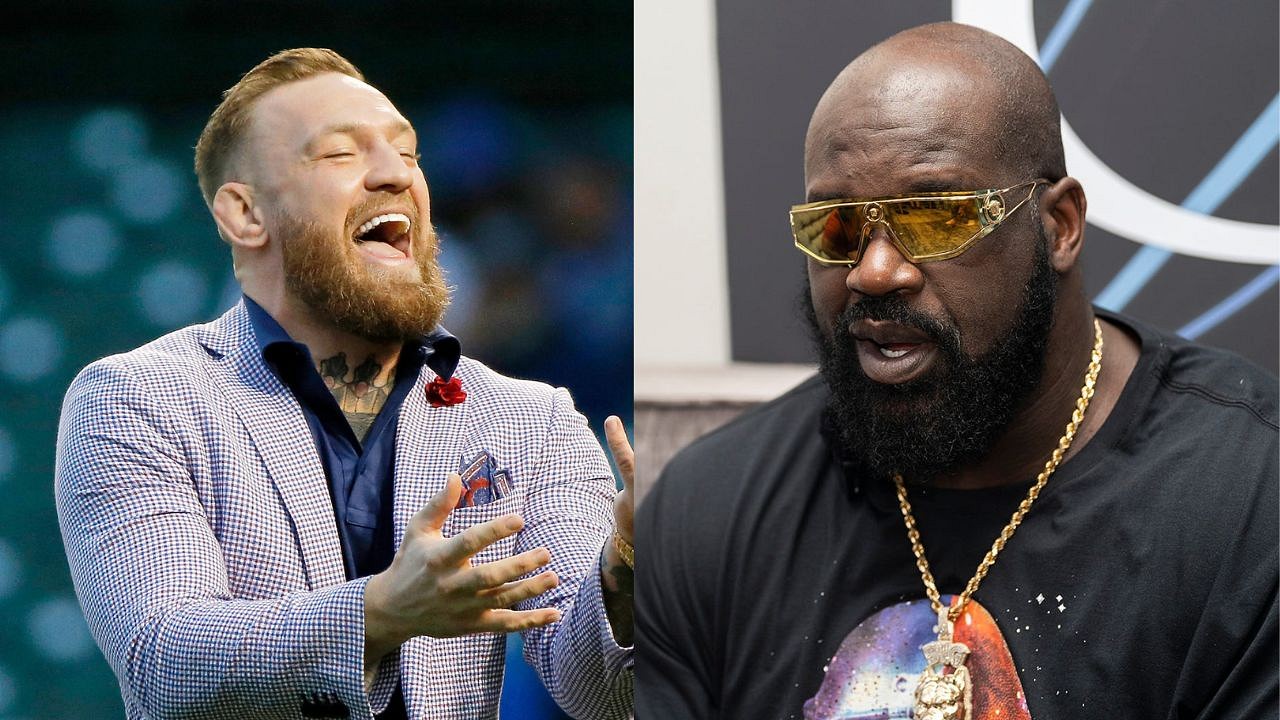 Shaquille O'Neal is, historically, one of the most dominant players. The 7′ 1″ giant was blessed with a humongous body that was capable of outjumping and outrunning even top athletes. Couple that athleticism with his brutish strength, unnatural size, and carefully honed skills, you had one of the most lethal centers of the game.
But there was always something lacking in O'Neal. He wasn't as dedicated to the game as his former teammate and Lakers legend Kobe Bryant. In fact, Bryant often argued with O'Neal during their time together for his lack of hard work. While O'Neal may have been a freak of nature, Bryant was molded by his unwavering focus. The way he approached the game was unnatural, dancing on the lines of obsessive.
After not giving a hoot to Bryant and his coaches, it seems Shaquille O'Neal finally understands what Kobe meant all those years ago. He shared a video of MMA superstar Conor McGregor discussing how, in order to be the best, a little insanity and obsessiveness was compulsory.
Also read: "Michael Jordan is my Idol": Pep Guardiola Pays Respect to MJ While Joking About Julia Roberts Watching Man United
Conor McGregor talked about being insane
In the video shared by Shaquille O'Neal on his Instagram, McGregor is discussing how he is obsessed with his craft. The video is a snippet from McGregor's exclusive interview with Garreth A Davies. The particular snippet shared by O'Neal focuses on Connor talking about how an individual has to be a little insane and obsessive for his craft to reach greatness.
Conor: "I feel that to be at the pinnacle of any game, whatever you do, you gotta be a little bit gone. You are not all there. You've gotta be almost insane to your craft. Not a lot of people can understand that. That's why I don't know about nothing else. I do not pay attention to nothing else."
 

View this post on Instagram

 
Fascinatingly, this is not too different from Kobe Bryant's entire strive for greatness. It's a little heartwarming to see that Shaquille O'Neal now agrees with what Bryant always told him. In fact, Kobe once revealed how Shaq never truly reached his potential.
Kobe Bryant once claimed Shaq could have been the greatest of all time
During an interview, Patrick Bet-David asked Kobe Bryant what Shaq could accomplish with his work ethic. Kobe revealed that Shaq would have been the greatest ever. Bryant also claimed O'Neal would have won 12 rings with his work ethic.
Bryant: "He'd be the greatest of all time. he'd be the first to tell you that. I mean this guy was a force like I have never seen. It was crazy. Generally, guys at that size are a little timid and they don't want to be big. This dude did not care. He was mean, he was nasty. He was competitive, he was vindictive. I wish he was in the gym. I would've had f–king 12 rings."
Also read: Shaquille O'Neal Announces the Redundancy of the GOAT Conversation Through Iconic Michael Jordan Interview
---
Share this article