Is Anthony Davis Playing Tonight vs Trail Blazers? Lakers Release Promising Update on 8x All-Star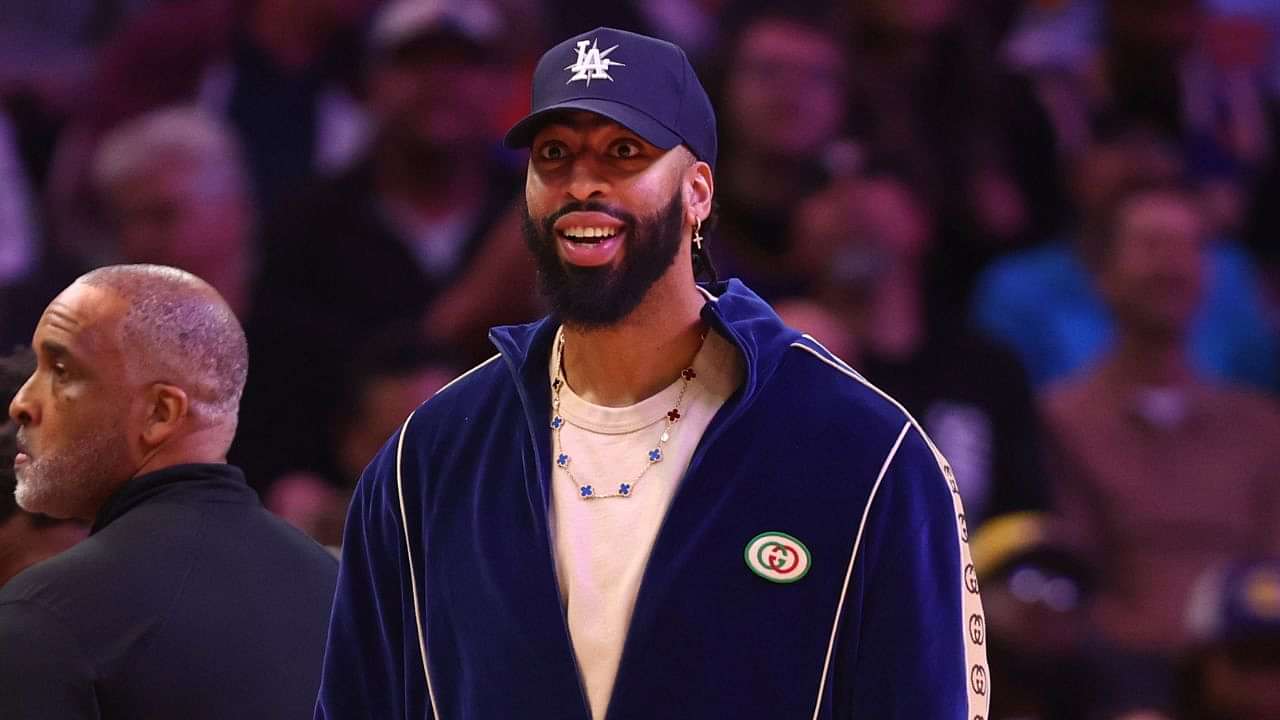 Anthony Davis is one of the biggest ifs of this decade. A sensational youngster with the New Orleans Pelicans, AD's career has been marked with continued injuries throughout the years. Especially after his trade to the Lakers, Davis has been especially fragile. In the last 4 seasons the 6ft 10″ forward had made just 163 appearances.
This is concerning for the Lakers who are unable to trade or take advantage of their asset. This season, Anthony Davis has already missed 21 games. In fact, Davis has played just 25 games this season. And it is more than likely he will miss more games than he has played by the time of his return.
That being said, although he is scheduled to not suit up on Sunday, the Lakers have released a promising update on his return timeline.
Also read: "Oh S**t My Bad, Pause": 6ft 7″ Luka Doncic Fumbles While Praising 22-Year-Old Josh Green and Lets an Innuendo Slip
Anthony Davis is listed as out for Sunday
AD has been marked as out in the Lakers' official injury report. Moreover, the report also listed LeBron James as questionable. In case both LeBron and Davis miss the game, the Lakers will likely find a difficult matchup in Portland.
Fortunately, though, the Lakers have positive news for Davis's return. As per NBA insider Adrian Wojnarowski, the Lakers expect Davis to return by the next week. In his availability update tweet, Wojnarowski wrote:
"ESPN Sources: Los Angeles Lakers All-Star Anthony Davis continues to make pain-free progress on his right foot and there's optimism of a return to the lineup as soon as late next week. The Lakers start a five-game trip on January 28 against Boston."
Loading embed tweet https://twitter.com/wojespn/status/1616564987132084225?ref_src=twsrc%5Etfw
This is great news for the franchise and its fans. AD's healthy return can influence the team's current record. The best-case scenario is the team will make it to the play-in tournament. He is undeniably a great post-player with an impressive paint presence.
Anthony Davis is leading the team in rebounds and blocks
Before his injury, the 8-time All-Star was leading the Lakers in rebounding and blocks per game. He was averaging 12.1 rebounds and 2.1 blocks per game. Moreover, AD is also the second-best scorer on the team and was averaging 27.4 points 0n 59.4% efficiency.
Also read: "He Called Me the Michael Jordan of Soccer": When Ronaldo Nazario Revealed That His Greatest Compliment Ever Came From His Airness
---