Is Kawhi Leonard Playing Tonight vs Trail Blazers? Clippers Release Availability Report For 2-Time Finals MVP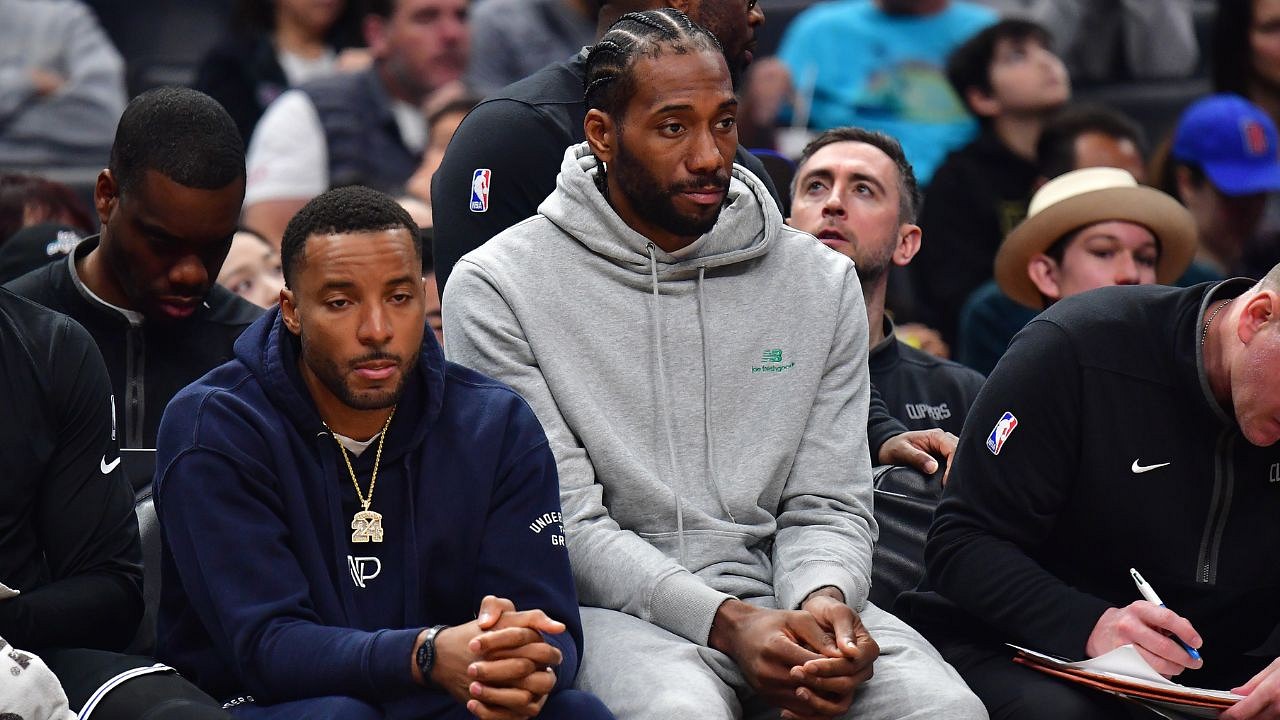 The absence of Kawhi Leonard weighed heavily on the Clippers against Orlando. They'll be looking to put it behind them in Portland tonight.
This year's LA Clippers have been derided in various quarters by NBA fans and experts. Given their stuttering form all season long, they have been a huge disappointment compared to preseason expectations, when they were viewed among the Western Conference favorites.
Much of this has to do with their defense, which has been pretty horrendous over the last 2 months. Their crunch-time offense also seems to devolve into shooting jumpers instead of driving into the paint.
Regardless, they have thus far banked on a deep rotation to string together a 37-34 record. Adding Russell Westbrook to an already deep lineup has added more strength to their roster, although he's blown hot and cold over the past 2 seasons.
RUSSELL WESTBROOK TO KAWHI LEONARD LOB
pic.twitter.com/gvzVvwfShW

— Joey Linn (@joeylinn_) March 3, 2023
Is Kawhi Leonard playing tonight vs Trail Blazers?
The Clippers will be on the second night of a back-to-back set tonight after a loss to Orlando. Kawhi sat out this loss due to load management, meaning that he will probably play tonight on the road.
Leonard was ruled out of the entire 2021-22 season with a partial ACL tear on his right knee. The Clippers will strive to keep him as fresh as possible for the postseason.
Their 27-15 record with Kawhi playing this year indicates that they're a force to reckon with. While Leonard has shown a few signs of aging with decreased acceleration, speed and explosiveness, his scoring remains as reliable as ever.
A good sign for Clippers fans is that his measurables have improved noticeably with the progress of the season. At 31 years of age, Leonard is still in the theoretical prime for basketball players.
Kawhi Leonard with the jam!#NBA #ClipperNation
pic.twitter.com/eJhQm4CfpU

— NBA Highlights (@NBATransaction7) March 11, 2023
Kawhi's stats this season
Kawhi Leonard started this season with a minutes restriction for nearly 7 weeks, during which his counting stats suffered as he acclimated himself to the pace of the league and re-developed his feel for the game.
Over the last 3 months, the Klaw is averaging 26.8 points, 6.5 rebounds, and 4.1 assists per game. His shooting percentages of 53% from the field and 47.1% on 3-pointers would be career highs if extrapolated to a season.
Leonard seems set to go nuclear in the playoffs once again if he avoids debilitating injuries.
---
Share this article