Is LeBron James left handed: Lakers star reveals why he shoots with his right-hand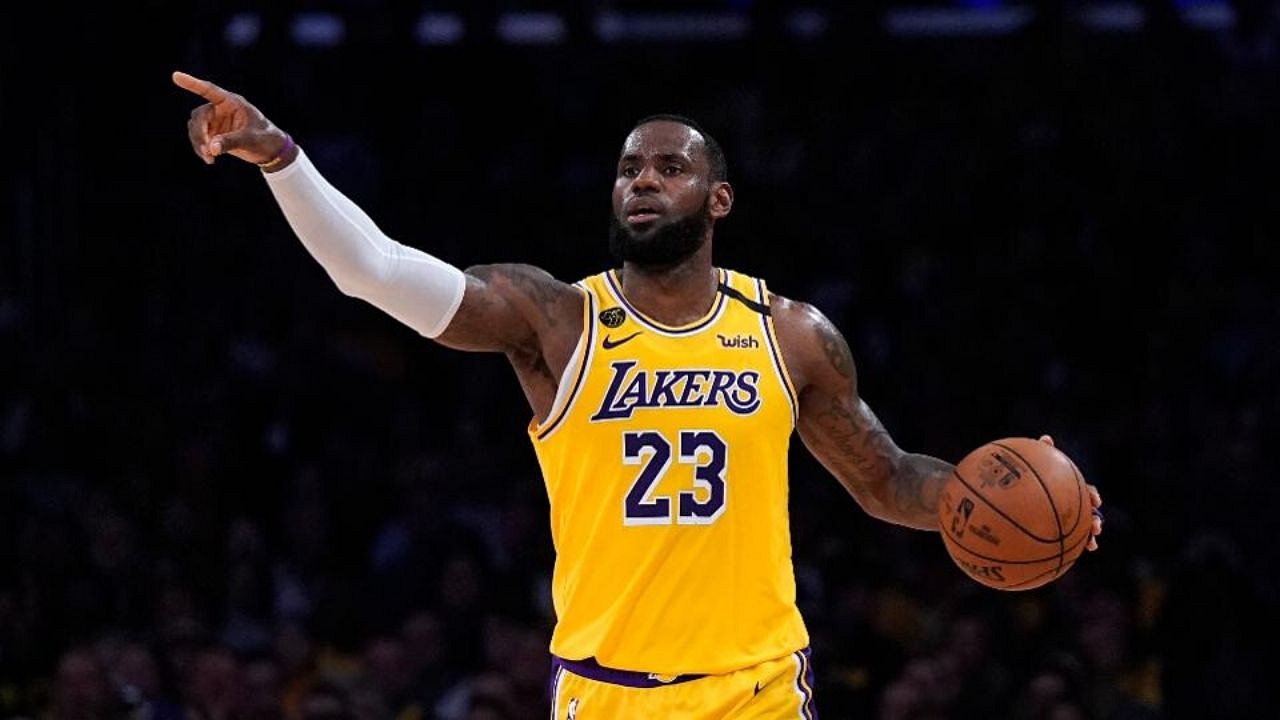 'Is LeBron James left handed' is something that NBA fans question a lot. Here we see how LeBron transformed into a right-handed shooter, despite predominantly being left-handed.
The world's best athletes can use their craft ambidextrously, meaning that they can do things with both their hands. For instance golfer, Phil Mickelson plays with the left hand but does everything else in life with the right hand.
For basketball players, using both hands while playing is mandatory, but every player has a dominant hand. For LeBron it is his right hand, but that wasn't always the case.
Read More: LeBron James 'The Decision'- ESPN confirms if the show was LeBron's idea
LeBron James using his left handed brilliance vs Raptors
LeBron has also shown in the past that he can shoot from both his hands. James typically shoots from his right hand and does everything else from his left hand. In the 2016 Playoffs against Toronto Raptors, James showed the world his wide range of skills.
The big man was completely destroying Raptors as he was shooting from his left hand also. Here is the spin move followed by a left floater:
Cavaliers' LeBron James with the spinning lefty dagger to slay Raptors… Gorgeous… pic.twitter.com/w5jIoK8fOF

— Ben Golliver (@BenGolliver) May 6, 2017
Why did LeBron James become a right-handed shooter?
In May 2017,  LeBron James was asked about why he became a right-handed shooter? He explained that the players (Michael Jordan and Penny Hardaway) he has looked up to in his childhood were all right-handed.
"I have no idea how I became a right-handed basketball player, I think maybe it was because of Michael Jordan, Penny Hardaway, guys that I looked up to growing up." James said.
"Seeing those guys shoot righty, I guess I'll shoot righty. I'm pretty much a left-hand guy. I don't take many of those shots, but I'm capable of making those shots. I work on my craft. I work on both hands" he added.
Read More: Did LeBron James say he hates white people? Truth behind his alleged racist comments
LeBron James, when he was younger felt that shooting with the right hand looked cool, but that wasn't the case after he grew up. Left-handed shots seemed way cooler after he got to high-school and in the NBA.
"I just thought I guess it looked cool — until I got older and I wish I was a lefty, because those shots look a lot better."
So, yes LeBron James is left-handed predominantly, and switched to being a right-hand shooter, only because of the players that he looked upto.
---
Share this article