Is LeBron James Playing Tonight vs Nets? Lakers Release Injury Report On 2023 All-Star Game's Leading Vote Getter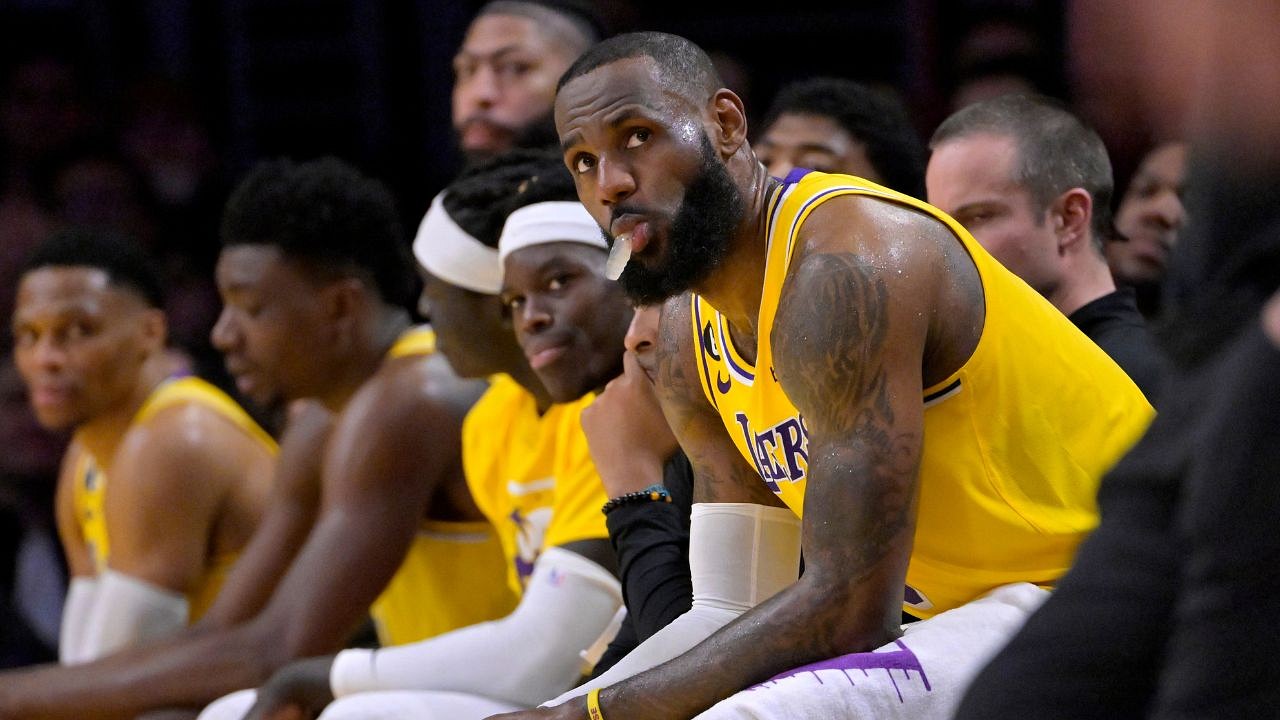 LeBron James and the Los Angeles Lakers have seen plenty of ups and down together since The King came to LA back in 2018. But none could have been as infuriating as last night's loss against the Boston Celtics where they lost yet another game this season due to the mistake of a referee.
However, they must move on from what has happened and cannot change however many times fans, players, or coaches allude to it. They should look forward to getting the wins, which is the most important thing for a 23-27 team, that is 2 games behind the team occupying the last Play-in spot.
And looking to do so, are in Brooklyn tonight to face the Nets led by LeBron's former teammate Kyrie Irving, who has been in sublime form in the absence of Kevin Durant.
Will James play the all-significant road game on Monday? Let's find out.
Also read: LeBron James Scoring Tracker: Lakers Superstar Expected to Pass Kareem Abdul-Jabbar's 38,387 Points vs Pelicans
Is LeBron James playing tonight vs Kyrie Irving and Co?
While James' Lakers witnessed a robbery taking a crucial victory away from them, Irving-led Nets just came through with their 3rd win in 9 games without KD.
But thrashing a momentum-carrying Knicks team 122-115 at home must have given them all the confidence to take on the Purple and Gold inside Barclays Center on Monday.
They found themselves some more luck as LBJ wouldn't be playing the game because of left ankle soreness.
No AD, no LeBron tomorrow against Brooklyn. pic.twitter.com/XiVvChH27w

— Kyle Goon (@kylegoon) January 29, 2023
Also read:  "Scottie Pippen, I Want to Throw This Water on You": When Stephen A Smith Went Berserk as Bulls Legend Declared LeBron James Better Than Michael Jordan
Is it really a soreness in the ankle?
Keeping both Davis and James out of the line-up just two games after the Brow made it into the line-up for the second time following 20 missed games, could be load management.
However, this isn't a back-to-back game, and James' who has been putting in some unreal efforts on a nightly basis, to bring himself into the MVP talks and not just chase Kareem Abdul-Jabbar's record, shouldn't be missing it.
So, it might be his team's way of showing the league what they can do when it is getting as unfair as it can be for one of the best franchises in the league and the games which are nationally televised.
Also read: "Good Block, Jayson Tatum!": LeBron James Banters With Celtics Star Following NBA Referees Panel's Admittance of Blown Call in Lakers Loss
---
Share this article