Former teammate and long-time friend of LeBron James, Dwyane Wade talks about why Bron was hated for joining the Heat.
When LeBron James entered the league, he was shouldered by the burden of turning the Cleveland Cavaliers into a winning franchise. For the most part, LBJ achieved his goal. But during his first stint with the Cavs, the King failed to bring a championship to Cleveland.
As a result, in 2010 free agency, James famously decided to take his talents to South Beach. However, following this huge decision, James' image in the eyes of the fans changed forever. From being one of the most loved superstars to now being perceived as a villain.
Also Read – "Why would you do that, LeBron James?!": Stephen A Smith asks Lakers star the burning question on every NBA fan's mind after his famous bold tweet
The Miami Heat Big 3 featuring LeBron James, Dwyane Wade, and Chris Bosh was torched by fans for a "weak move." Even among the three stars, LeBron was a major target for fans.
Why did LeBron James had a huge target on his back during the Heat Big 3 era?
In each sport, there are some players, who are in a league of their own. In basketball, most fans believe Michael Jordan is the best ever to ever step foot on the basketball court. But then entered LeBron James. A kid from Akron, who was labeled as 'The Chosen One.'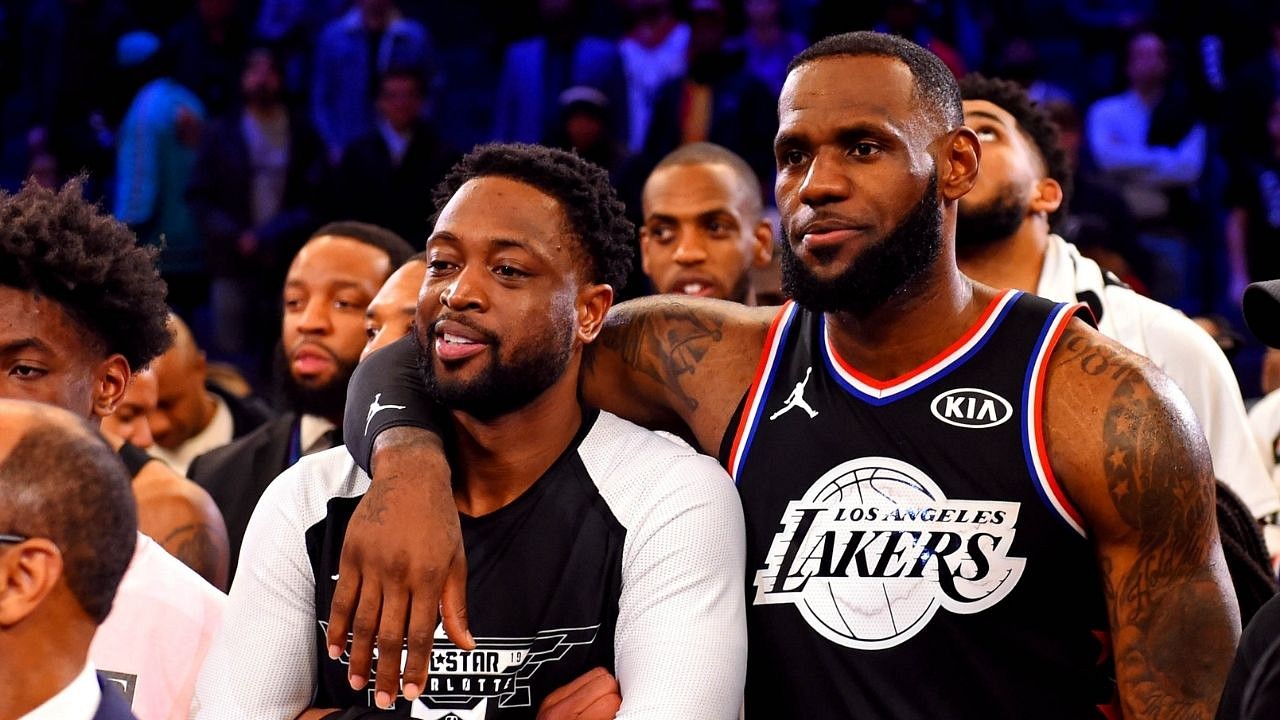 Due to the constant comparisons between the two stars, James was expected to follow the footsteps of MJ. Former NBA star Dwyane Wade revealed his thoughts about the LBJ hate on the JJ Reddick podcast.
"I definitely feel that the basketball fanbase had an idea of how LeBron's career was supposed to go," said Wade. "It was supposed to go like Michael Jordan's career. He was supposed to stay in Cleveland his entire time and win six to seven rings.
"He had other ideas for his career and people at the time didn't understand why would he do that. They looked at it as a weak move."
Wade further talked about, "At that time, it wasn't used to players having control. You know, I mean organizations made trades, that's what happened."
Also Read – "LeBron James' obsession with creating underdog narrative while simultaneously considering himself the GOAT is concerning": NBA fans livid with Lakers star for latest passive-aggressive tweet
Do you agree with Wade's reasoning behind LeBron James being hated during his stint with the Heat? Feel free to share your opinions in the comments section below.