'It's challenging for all of us': LeBron James finally breaks his silence on a 4-game losing streak for the Los Angeles Lakers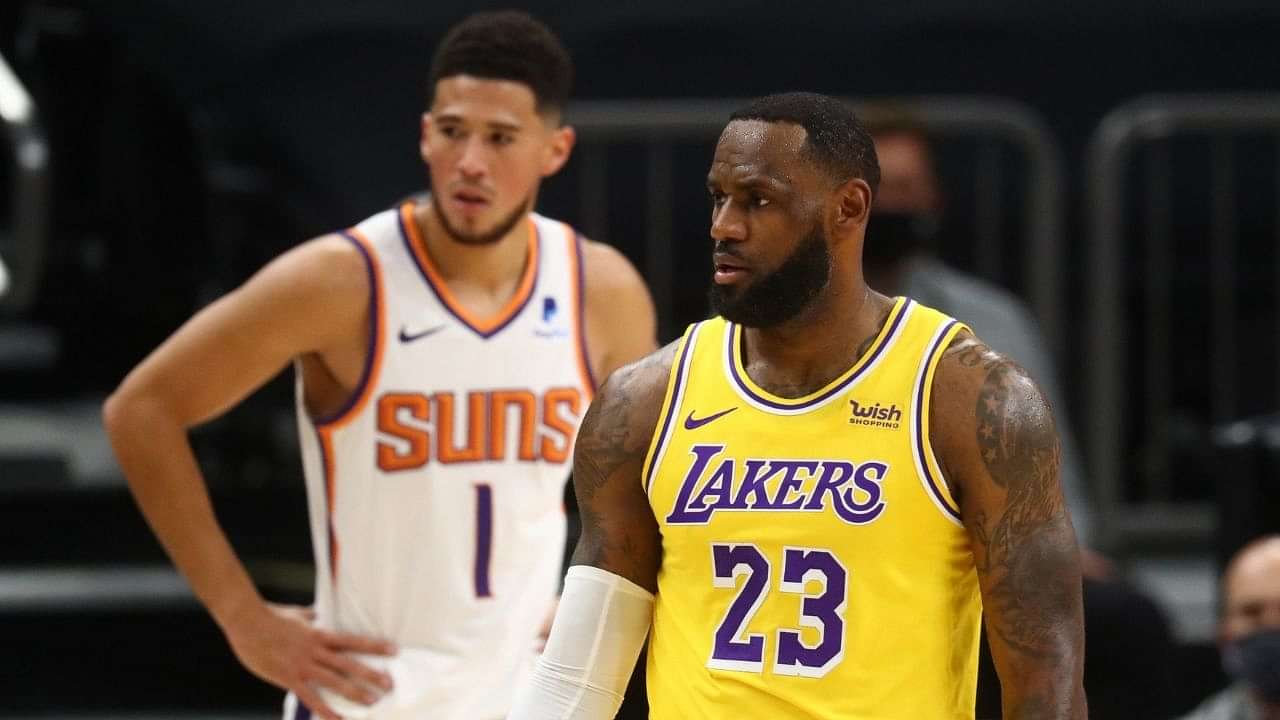 LeBron James is emphatic about the Lakers' season ahead, saying he doesn't think this tough phase will define their campaign ultimately.
With All-Star Anthony Davis and Dennis Schroeder sidelined with injuries, the Lakers lost their fourth straight game. This was a blowout loss against the red-hot Utah Jazz.
With Utah having six players scoring in double-digits, they humiliated the defending champions 114-89. The last time the Lakers went through such a losing phase was back in December of 2019.
A disappointed LeBron James was asked his opinions on the team's circumstances:
"It's challenging for all of us, especially for some of our young guys. Some of our guys that haven't been in this position before when they need to do a little bit more than what they're axed in a normal situation."
"Everyone's just speaking about AD and obviously, that's a big hit. But we also haven't had Dennis as long as a stretch for a few games too. He's a big piece of our puzzle as well. Everyone has been put in positions that they wouldn't be put in under normal circumstances."
Loading embed tweet https://twitter.com/TheNBACentral/status/1364808882133082112?ref_src=twsrc%5Etfw
Also Read: "Without Anthony Davis, the Lakers have no rim protection and give up uncontested 3s": Shannon Sharpe goes off on LeBron James and co. in AD's absence
'This tough phase won't define who we are': LeBron James
With Anthony Davis missing his 10th straight game this season, the pressure continues to build upon LeBron. He had a disappointing outing against the Jazz with only 19 points, 4 rebounds and 4 assists.
James had previously also stated how he would embrace the challenge of playing without AD. In the postgame presser, the 17-time All-Star also mentioned that this disappointing phase doesn't define the Lakers. He added:
"It's always about staying confident, continuing to give my teammates the courage and the confidence out there on the floor and to make plays. It's a tough stretch for us. But this won't define who will be for the rest of the season and then for the long haul, that's for sure."
Also Read: "LeBron James said he doesn't get tired, take him on his word": Skip Bayless launches an assault on the Lakers star for his poor performances of late
Despite a poor performance over the last couple of weeks, the Lakers are comfortably 3rd in the Western Conference. They have a 22-11 record, 4.5 Games behind league leaders Utah.
---