'James Harden had asked for a trade in 2019 too': Rockets star held front-office to ransom over Russell Westbrook move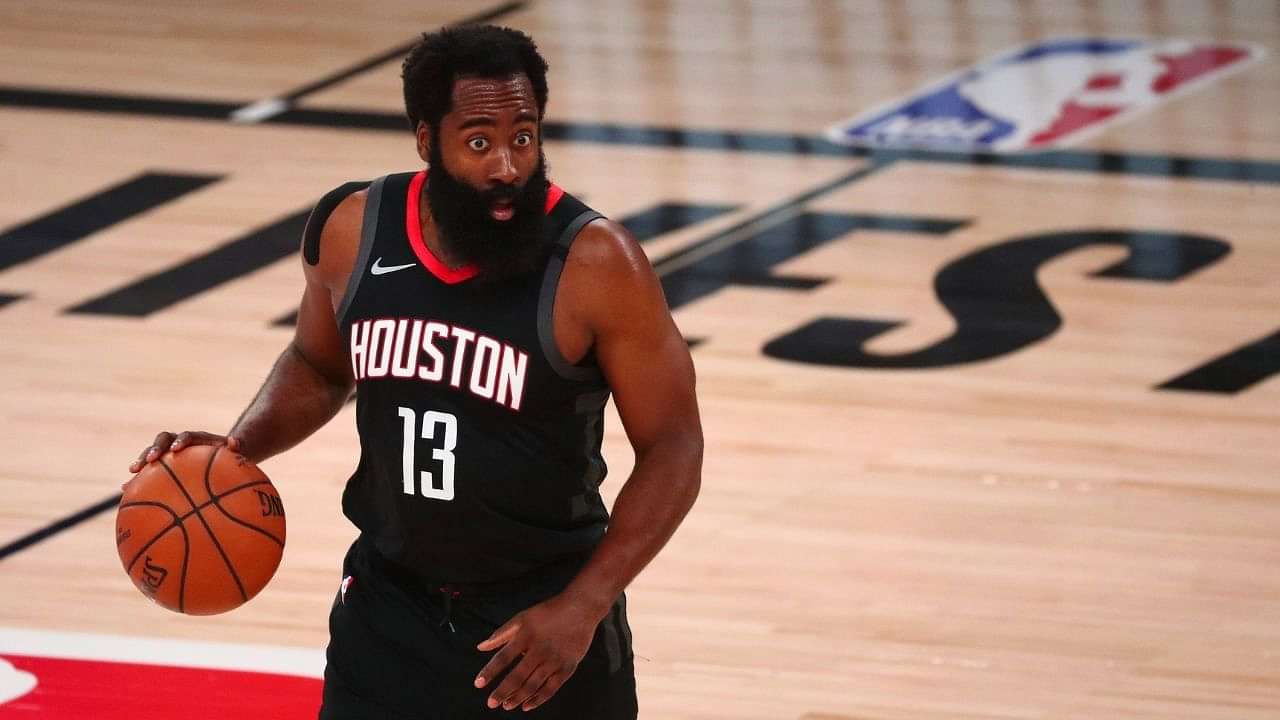 Reports indicate that Houston Rockets' superstar James Harden made a trade ultimatum after the last season as well
In 2019, the Houston Rockets crashed and burned in the Western Conference Semi-Finals, falling 4-2 short to the Golden State Warriors. Back then, James Harden had said, "I know what we need to do. I know exactly what we need to do. We'll figure it out this summer."
Harden was aware that changes needed to be made and he was adamant that the Rockets front office give him exactly what he needed in order to land a championship.
And while one would have assumed that Harden and all the stakeholders from the front office would have gone to the drawing board and chalked out a plan, Kelly Iko from The Athletic reported that the Rockets superstar actually used a 'scare' tactic with the front office(just what he is doing this season).
He made it absolutely clear that he would push for a trade, if his demands were not met. Harden desperately wanted Westbrook to come in at the expense of CP3 and he got his way, as Rockets had already committed to building a team around the former MVP.
Also Read: 'James Harden is still partying in Las Vegas': Is Rockets star bailing on John Wall and co. amidst Nets trade rumors?
James Harden and the situation in Houston this post-season
James Harden and Russell Westbrook together were worse for the Rockets than the former duo. They fell short 4-1 in the 2nd round of playoffs. There was the reluctance by Harden to play off the ball, and overall both he and Westbrook just couldn't get the defense ticking.
Kelly Iko reports that this year Harden was more direct with his requests.
He approached management/ownership and gave them his mandate: Either build a championship team around him or get him to a situation where he could achieve that.
Loading embed tweet https://twitter.com/KellyIkoNBA/status/1336342946225016833?ref_src=twsrc%5Etfw
"Prior to Houston's flurry of offseason moves, Harden had told Houston that he didn't see a realistic path to a title and would prefer to join Kevin Durant and Kyrie Irving in Brooklyn, sources say." The Atheltic reported.
This resulted in the Rockets moving Russ for John Wall. They also added DeMarcus Cousins and Christain Wood. Apparently, that wasn't enough to please Harden, as he showed his reluctance to show up to the training camp. He finally made his way back to Houston yesterday, after missing quite a few days of practice.
Loading embed tweet https://twitter.com/wojespn/status/1336387837839749124?ref_src=twsrc%5Etfw
Also Read: "I won the 2 hardest championships in NBA history": Lakers' LeBron James sings his own praises for titles in 2016 and 2020
Is James Harden wrong to chase a ring?
James Harden's offensive capabilities are off the charts. He has been the NBA's scoring champion for 3 years in a row. He can single-handedly carry a team to the playoffs.
But it is the post-season, where Harden seems to falter, as he hasn't had a well-rounded team to help counter whenever opponents try and shut down his isolation play. It felt like Russ could be someone to bail him out, but the combination just wasn't meant to be.
Also Read: "Houston Rockets have a toxic culture": James Harden thinks the Rockets are the Knicks of the West
Harden is 31 years old. He isn't getting any younger. He would like to get a ring while he's in his prime and contributing. He still is on contract with the Rockets for another two years. It is totally within his rights to ask for a trade and do what's best for him. However, blowing off practice and acting up is something that may not sit well with potential suitors in the future.
---