"James Harden prefers John Wall over Russell Westbrook?": Rockets superstar fancies former Wizards star as running mate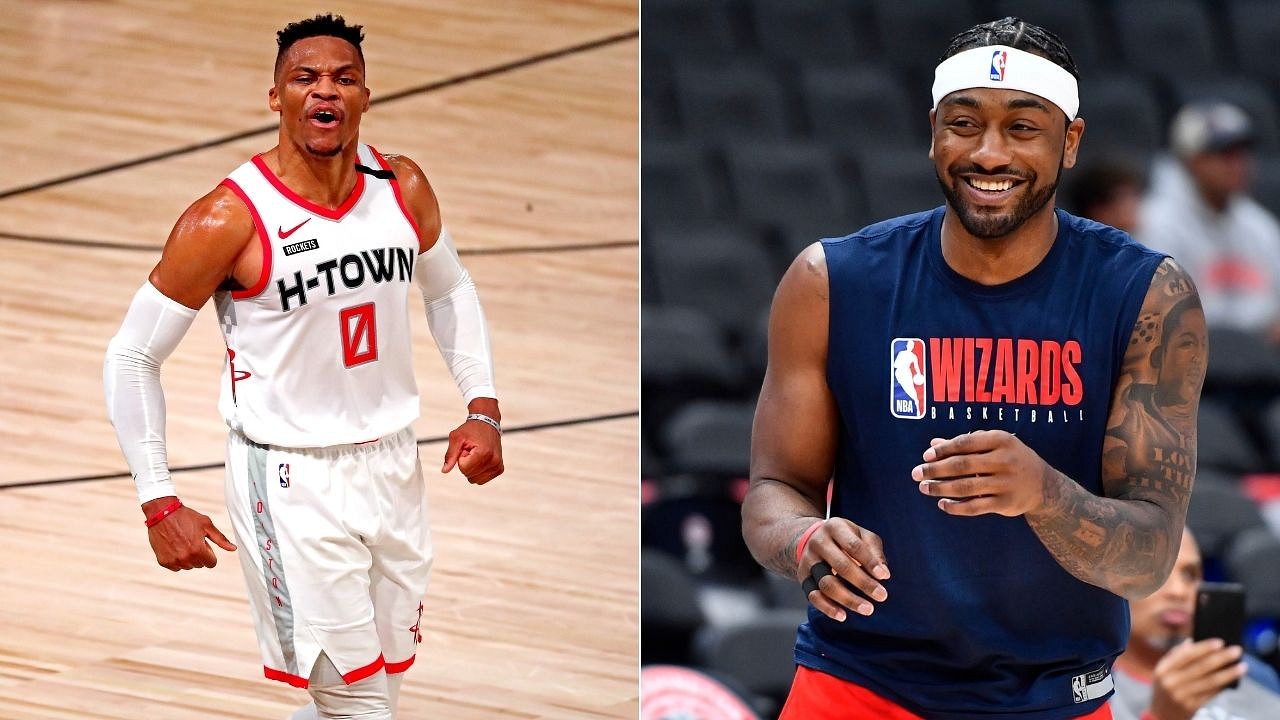 Adrian Wojnarowski says that James Harden personally preferred to play alongside John Wall than Russell Westbrook.
A trade long overdue for both the Houston Rockets and the Washington Wizards was one involving Russell Westbrook and John Wall, respectively.
Due to their massive contracts, and the fact that their trade value has severely decreased, the only viable trade for the 2 stars was to get traded for one another.
Also Read: 'James Harden to team up with Stephen Curry?': Warriors enquire about availability of Rockets superstar
News broke earlier today that the Washington Wizards sent John Wall and a 2023 FRP to the Rockets and received Russell Westbrook.  This was definitely a trade that was bound to happen but it is surprising to see that it took place before the season began.
The Rockets front office was reportedly ready to get "uncomfortable" with Harden and Westbrook. This was so that they could find a trade that brought in the best value for their backcourt stars.
James Harden reportedly wanted to play with John Wall, rather than Westbrook.
This trade was made because both franchises were essentially in no-man's land. They were both aware that their rosters, as currently constructed, could not compete for a title. So for the sake of switching it up, the Wizards and the Rockets pulled the trigger.
ESPN's Adrian Wojnarowski appeared on Get Up! and broke down the motives behind the trade. One interesting tidbit from Woj was that Harden wanted to play with John Wall.
Woj said, "James Harden had a preference of John Wall over Russell Westbrook." This was Woj's response when asked whether or not this trade affected Harden's decision to stay in Houston.
.@wojespn details the Russell Westbrook-John Wall trade:

"[James Harden] had a preference of John Wall over Westbrook." pic.twitter.com/GoAHv1QVUj

— Get Up (@GetUpESPN) December 3, 2020
Will James Harden stay in Houston now that they have acquired John Wall?
One of the most significant Woj bombs that was dropped this offseason was when Harden requested a trade away from the Rockets franchise.
Also Read: 'James Harden is not beating the Lakers': Stephen A Smith gives rationale for Rockets star to move to Nets
He made it clear that he wanted to play for a contender, and not a rebuilding team. The Rockets had a decent offseason, acquiring Christian Wood and DeMarcus Cousins; and now, John Wall.
Wall and Harden are probably a better fit in the backcourt than Harden and Westbrook. Wall's willingness to pass and defer to a primary scorer makes him a more viable second star alongside James Harden.
---
Share this article