"Kawhi Leonard had one of the most historic performances in NBA history": Clippers superstar puts himself alongside Steph Curry and Kareem Abdul-Jabbar following Game 7 win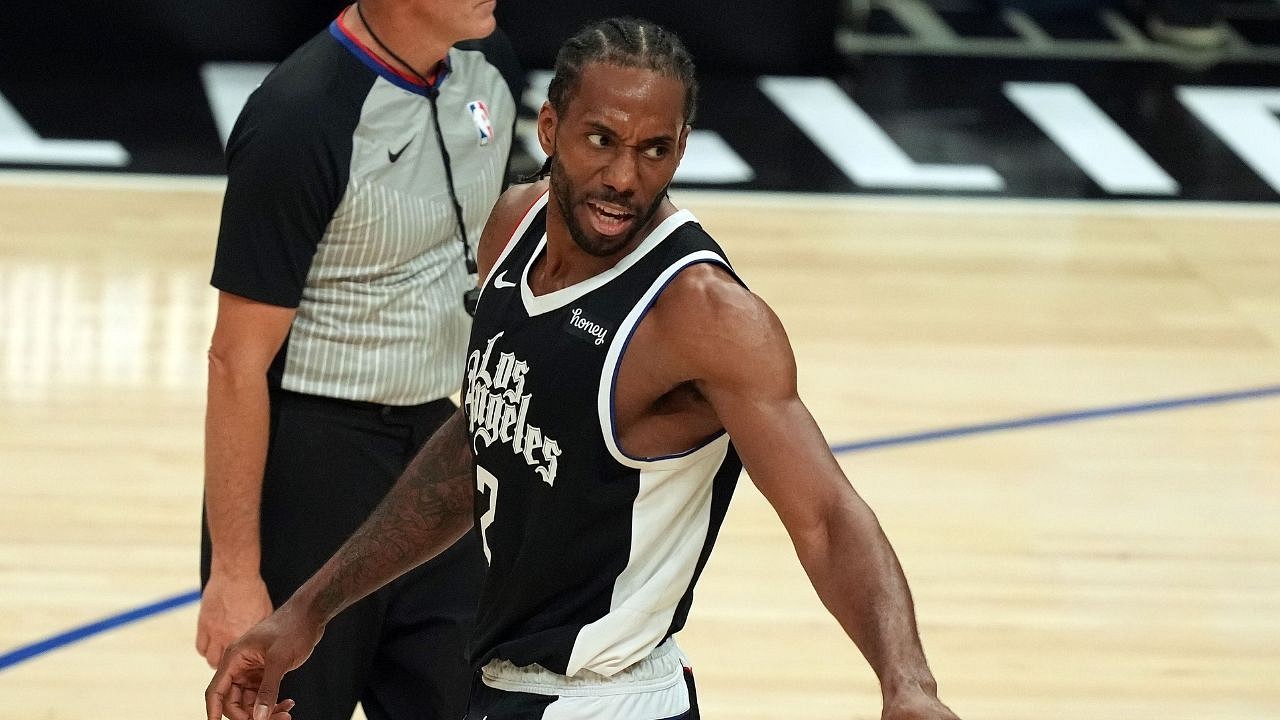 Kawhi Leonard puts up an incredible 7 game series against the Mavericks and puts his name alongside the likes of Steph Curry and Kareem.
Kawhi Leonard was nothing short of sensational in the Clippers first-round series against the Dallas Mavericks. Despite the fact that the Clippers lost games 1 and 2 to start the series off, Kawhi would bounce back from a lackluster Game 1 performance of going 9-22 from the field to drop 41 points in their Game 2 loss on 67% shooting. 
The story of these Playoffs for Kawhi Leonard in these past 7 games has been the fact that he's been able to score at will on an outrageous shooting clip. Games like where he'd miss merely 4 shots and still drop 30 points were becoming normal for the New Balance athlete. This Zion-like shooting happened twice in the series where he'd go 11-15 in one game, and 13-17 in another.
Also read: "Anthony Davis has to get to another level of improving his body": Kevin Garnett sounds off on the Lakers star's injury troubles as LeBron James continues to age
Unlike Zion Williamson however, Kawhi Leonard is a legit 3-level scorer. He's able to get to the rack with ease, post up for a fadeaway in the mid-range, or drain 3s off the catch or on dribble hand-offs across the perimeter. 
Kawhi Leonard inserts himself into conversations alongside the likes of Kareem Abdul-Jabbar and Steph Curry.
To show just how great Kawhi Leonard has been in these past 7-games the Clippers have had against the Mavericks, it is only right to list off a couple overarching stats from the series.
Also read: "Looked like a Mike Tyson punchout": Lakers' LeBron James entertains boxing fans with reviews of the exhibition boxing match between Logan Paul vs Floyd Mayweather
He's the only the 4th player in NBA history to put up 200+ points in a Playoff series while shooting 60+% from the field. He joins legends such as Shaquille O'Neal in 2000, Kareem Abdul-Jabbar in 1984, and Bernard King in 1977 to ever accomplish such a feat.  
You know you've ascended into the uppermost echelon of superstardom if you're in the same category as Shaq in 2000. 
Another incredible measure for how incredible the 'Fun Guy' was, he posted up the second highest effective field goal percentage in the past 55 years for a player averaging 30+ points in a Playoff series. The first of course, is Steph Curry in 2017 against a San Antonio Spurs team that ironically featured Kawhi Leonard himself.
So that was a pretty special series from Kawhi Leonard – 2nd highest eFG% for a player averaging 30+ ppg in a playoff series in the last 55 years. pic.twitter.com/k6thVpJSO7

— John Schuhmann (@johnschuhmann) June 7, 2021
---