"Kendrick Perkins Is Not Crazy For Bringing Up Race": Bomani Jones Calls Out JJ Redick For Nikola Jokic MVP Dispute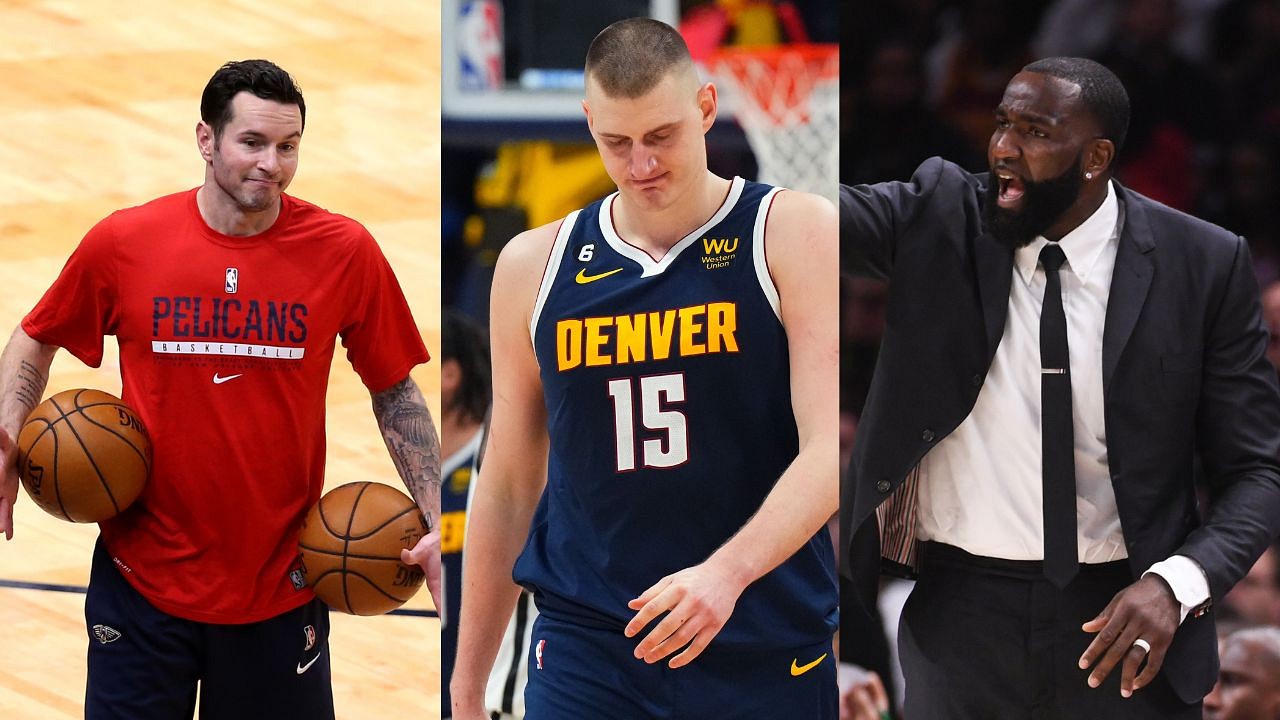 Kendrick Perkins and JJ Redick are currently embroiled in a war of words. The two recently got into it after the topic of Nikola Jokic and his MVP seasons got out of hand. Perk made the controversial claim that racial bias was involved in the decision and Redick responded by calling him crazy.
Well, there have been several different views regarding the argument, with many siding with JJ. However, ESPN journalist Bomani Jones believes that Perkins is not crazy and even criticized Redick for suggesting the same.
Also Read: "Michael Jordan and Nikola Jokic Are The Greatest Draft Picks in NBA History": Gilbert Arenas Showers Rich Praise on 2-Time MVP
Bomani Jones calls out JJ Redick for dismissing Kendrick Perkins' racism claim regarding Nikola Jokic's MVPs
Kendrick Perkins made headlines when he decided to publically criticize two-time MVP Nikola Jokic. The Joker, who is a favorite to win the award yet again, came under heavy fire from Perk who claimed he was an undeserved winner.
The former NBA Champion even went so far as to suggest racial bias was involved. He believes that the MVP panel of judges is predominantly white, an opinion that led to much ire, particularly from JJ Redick.
Redick, who like Perkins is an analyst for ESPN blasted his colleague for making such claims, calling him "crazy". Well, Bomani Jones, another of ESPN's employees, has fired back at the former three-point shooting specialist, siding with Perk. He believes that it is "crazy" that JJ is dismissing Kendrick's racism theory.
"You're acting like Perk's crazy for bringing it up. That's what's crazy. This is America, Jack. And I get that Perk and JJ are just talking about the NBA MVP. But chastising us for saying something might be racist in the land where racism was perfected, that's how you get pats… https://t.co/EyypfOd3Xw pic.twitter.com/3Wkgt4RCph

— NBACentral (@TheNBACentral) March 14, 2023
It looks like this debate is far from over. Big Perk will surely be feeling confident now that he has support on his side. But, JJ Redick has some big-name backing as well.
Charles Barkley agrees with JJ Redick, calls Kendrick Perkins asinine for his Nikola Jokic take
Bomani Jones may be on Perkins' team, but one man who isn't happy with his Nikola Jokic comments is Charles Barkley. The Hall of Famer agrees with JJ Redick and has even referred to Perk as "asinine, silly, and stupid" for suggesting that race is involved in any of The Joker's last two MVP wins.
Sir Charles does make a fair point, Kendrick's criticism of Jokic was definitely unnecessary. But, given the historical evidence of racism both in the NBA and the United States, Perkins' take is understandable.
Also Read: "Y'all Hate on Nikola Jokic to Hype up Joel Embiid": Kevin Durant Voices Frustrations With NBA Fans' Fickleness on Twitter
---
Share this article