Brooklyn Nets superstar Kevin Durant is the greater scorer ever according to former NBA player and now NBA analyst Kendrick Perkins.
The NBA is the most competitive basketball league in the whole world. Just making it to the league is a huge achievement. But even in the league, there are a few players who are a notch above the rest. Brooklyn Nets superstar Kevin Durant certainly falls in that category.
Ever since his debut, KD has hit the ground running and has established himself as one of the premier players in the league. Moreover, most fans consider him as the best scorer of this generation.
Also read – "I want to be like Kevin Durant!": When Giannis Antetokounmpo revealed who his idol in the NBA was during the 2013 pre-draft interview
But the question arises – where does he rank in the all-time list? Well, according to Kendrick Perkins, KD is at the top of the list and is the greatest scorer ever.
Kendrick Perkins believes Kevin Durant is the greatest NBA scorer ever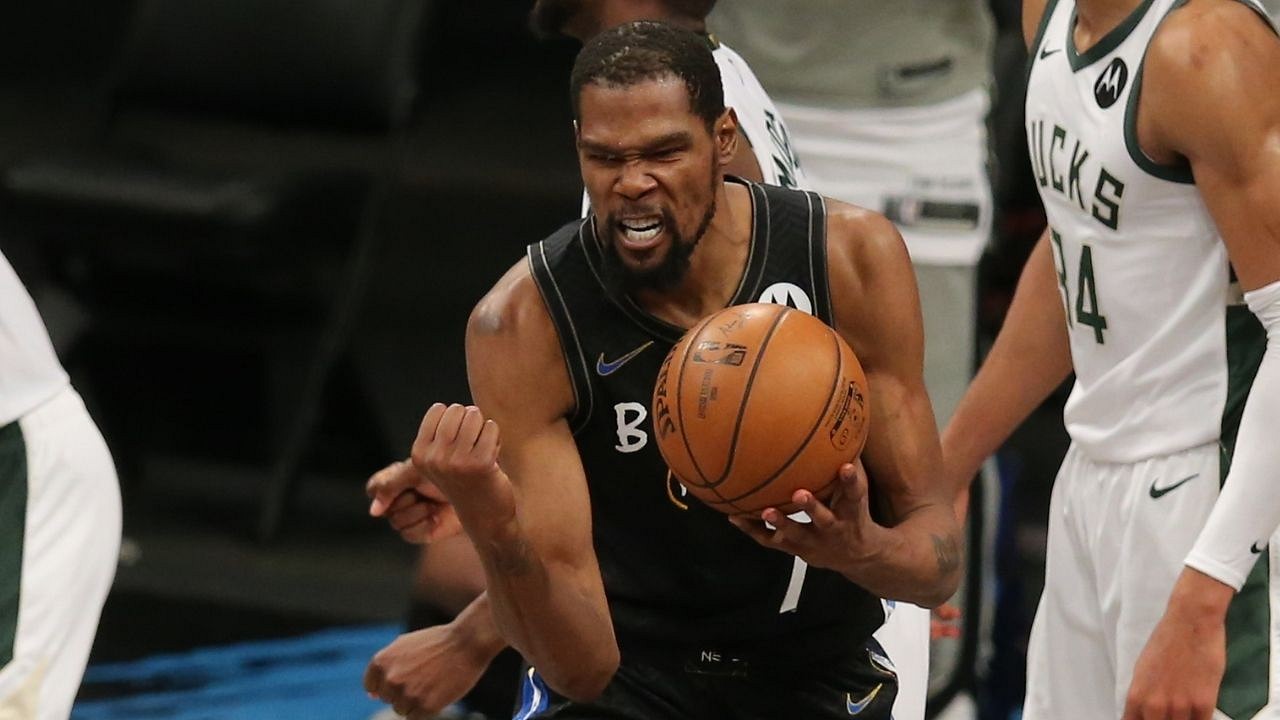 Recently, Ballislife shared a mix of some of the top highlights from Durant's career. The video was captioned "One of the greatest scorers ever". Well, that is without a doubt true. But former NBA player Kendrick Perkins, in his signature style, hailed KD as not one of the best but the BEST. Perkins tweeted:
"The greatest scorer ever! Carry the hell on."
*The Greatest scorer ever! Carry the hell on… https://t.co/OXMcXQZgVr

— Kendrick Perkins (@KendrickPerkins) August 8, 2021
Looking at Durant's accolades, the former MVP has led the league in scoring 4 times. Moreover, come playoff time, KD turns into an absolute beast. We all remember his insane scoring runs for the Golden State Warriors, right?
Additionally, by the time KD hangs his sneakers, he is expected to at least crack the top-10 of all-time NBA points list. Considering he still has a good 4-5 years ahead of him, it seems quite plausible.
Also read – "Kawhi Leonard gets away with things that LeBron James and Kevin Durant would be crucified for": NBA fan grabs the attention of the NBA community with hate laced rant about the Clippers star
But the question remains – can he lead the Brooklyn Nets to an NBA Championship? Keeping the star power that the Nets have, they are certainly one of the favorites to win the 2022 NBA Championship.