"Kevin Garnett, Zach Randolph, and Rasheed Wallace" Bucks Forward Bobby Portis Reveals His Favorite Players As A Kid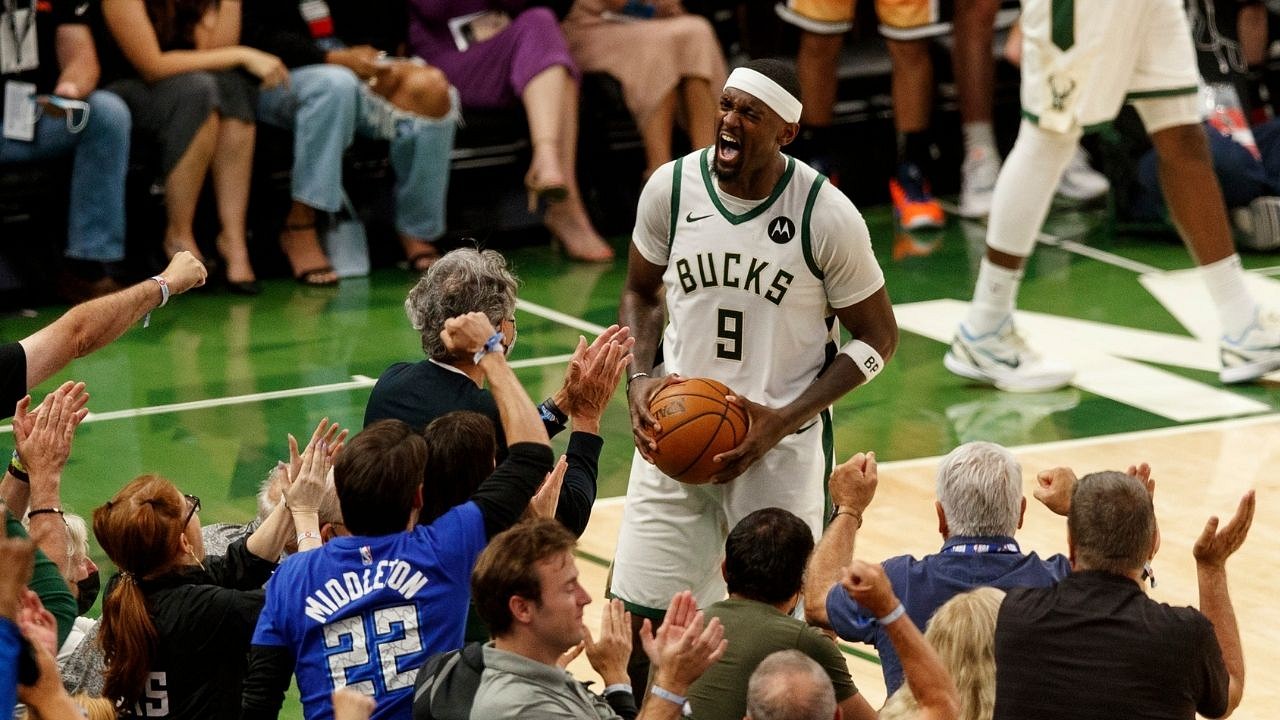 Bobby Portis dropped a playoff high 22 points, and it looks like the Bucks forward modeled his game after some legendary players at the PF position.
The Bucks played the Hawks in a pivotal game five which saw both teams missing their best player. Giannis Antetkounmpo and Trae Young were both nursing injuries which meant that both teams needed their role players to step up.
For Milwaukee, that went exactly as planned as Brook Lopez dropped a playoff career-high 33 points and Boby Portis also poured in a playoff career-high 22 points.
The Bucks roared past the Hawks 123-112 and now hold a commanding 3-2 lead heading into game six. It was a special game for Bobby Portis who rose to the occasion.
Bobby Portis came up clutch in his start for Giannis 💪 pic.twitter.com/CAmPqjr0ps

— SportsCenter (@SportsCenter) July 2, 2021
Also Read: "If it ain't crack let her run track": LaMelo Ball joins outrage over prospective Olympian Sha'Carri Richardson receiving 1-month ban after testing positive for marijuana
Bobby Portis Lists Kevin Garnett, Zach Randolph & Rasheed Wallace As His Favorite Players
Instead of your usual, LeBron James, Michael Jordan, Kobe Bryant answer to the question "Who Was Your Favorite NBA Player While Growing Up?", Portis chose a series of legendary power forwards as his answer.
After the game, Portis sent this Tweet out:
3 Fav players growing up..THANK YOU pic.twitter.com/9EzLc6tUVY

— Bobby BP Portis (@BPortistime) July 2, 2021
Portis plays power forward in the NBA right now, so it makes sense why he chose this particular group of players. They're all highly-skilled, defensive forwards who stood as anchors on their team.
Portis probably wants to embody the same kind of role that this trio did after holding his own in a pivotal game for the Milwaukee Bucks.
Portis has proved that he can be more than just a role player when needed, but he's going to need a lot to reach the likes of Garnett, Randolph, or Wallace.
However, carrying that motivation and determination will do him him wonders when it comes to developing his game. If he does want to model his game after someone, then all of those players are excellent picks.
Portis may need to step up again in this Hawks series as Giannis' status is still up in the air for game six. If another opportunity comes calling for a big game, you can bet that Portis will deliver.
Also Read: "F**k Michael Jordan and the Bulls": Former Pistons legend claims he would've never shook any of the Bulls' hands even if they'd lost the championship
---