Kobe Bryant and Kanye West Nearly Made One Of The Most Coveted Shoes Of All Time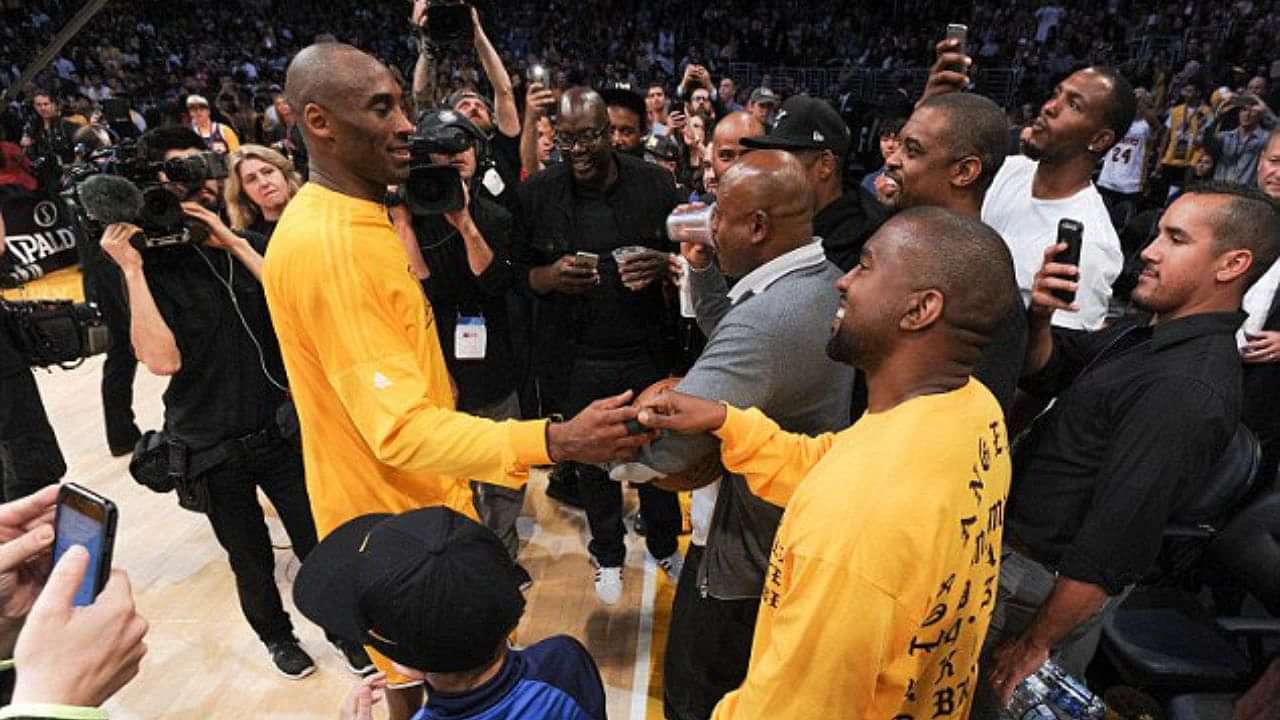 Nike as a brand has had many athletes, none more famous than Michael Jordan. Kobe Bryant, the poster child of the 2000s and the GOAT's protege, comes in a close second. His basketball shoes have had so much love shown to them because of the technology and the attention to detail that made them the best overall shoe for the court.
Even after his passing, people are thronging to buy any pairs that have the Kobe name attached to them. Vannessa Bryant gave the manufacturer permission to release more shoes in the lineage and hopes to continue for a long time.
One more name that created shockwaves with the brand was not an athlete, but a musician. The first famous rapper to have collaborated with a sports brand since Run DMX with Adidas, Kanye West, or Ye, was the talk of the town in the late 00s and early 10s.
So when the two started getting closer, the sneaker community sat up with perked ears to scour for any rumors about a possible collaboration.
Also Read: "Air Jordan 1 Mochas are Up by 70 Dollars": Amidst Kanye West's controversy, Khloe and Kim Kardashian spotted wearing AJs
Loading embed tweet https://twitter.com/brkicks/status/1354940047544508428?ref_src=twsrc%5Etfw
Kobe Bryant was not one for flash or pizzaz when it came to shoes – he did have memorable designs to choose from still
And then came a photograph that caused a furor in the sneaker community. The Nike Air Yeezy 2, a lineup that had three famous colors, now had a fourth possible color. This time, coming in a deep purple color, it represents Kobe's tie with the Lakers. The collaboration came on the heels of Kobe and Kanye's commercial in 2011, and the relationship was to move forward from there.
But nothing came of that, and the shoe remained a sample. until one man decided to do something about it.
As all rare sneakers go, this particular model ended up in PJ Tucker's closet. Breaking them out casually for a pre-game outfit, he also designed a custom Kobe PE to match his Yeezys. The sneaker king of the NBA does not disappoint, but he also never fails to draw a gasp either.
The Kobe line has always been known for its sleek-looking shoes that are packed with technology and traction.Made the best by the finest technicians and craftsmen, the Yeezy Purple Cheetah was everything but that. Luxurious materials, straps that don't solve a problem, ostentatious aglets, and colour combinations fit for a rapper
It may have had Kobe's name on it, but it was more Kanye's shoe.
Also Read: Kobe Bryant Once Gave Insight Into Mamba Mentality, Shared GOLDEN Words To Deal With Self-Doubt
Should Nike, Kanye, and Kobe have released this purple grail?
For years, the Nike Air Yeezy 2s have been a constant high-card on the resale market. 8 years after the original Red Octobers were released for 200 dollars, they spiked to their lifetime high of 22,000 dollars in November and sit at about 6700 dollars currently.
The controversial comments from Ye might have caused the spike, but that's just how the market works. Akin to the fine art market, the controversy surrounding a creator defines the spikes in the market.
If the purple version of the holy trinity did release, they would have seen two spikes. One for Kobe Bryant's death, and two for Ye's anti-Semitism last year.
Kobe never agreed with Ye's ideology, calling him "radical." He was just being nice because he did not want to call him a cuckoo. West wasn't crazy though when he made Nike a fortune with two generations of Yeezys. He could have made even more if they had decided to release the purple cheetahs.
Also Read: Dwight Howard Hated $198 Billion Sportswear Brand Hyping a LeBron James vs Kobe Bryant NBA Finals
---