"Kobe Bryant wanted Gigi to play in the NBA": Tim Grover reveals the Lakers legend's vision for his daughter Gianna Bryant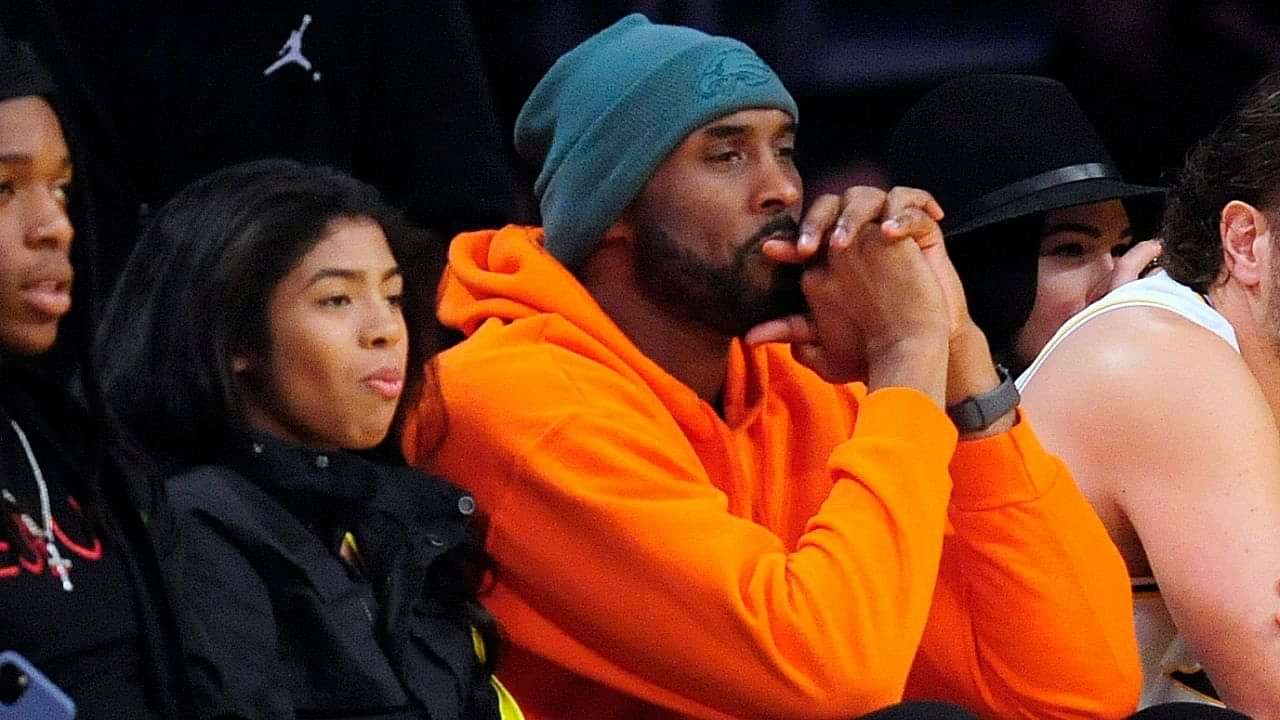 Tim Grover reveals how Lakers legend Kobe Bryant wanted his daughter Gigi to be the first-ever female to play for the NBA.
Kobe Bryant was one of the greatest basketball players of all time. The 18-time All-Star had a work ethic and competitive spirit that was unparalleled.
While giving his heart to the sport, night in and night out, Bryant made his millions of fans fall in love with the game. Following his "Mamba Mentality" as soon as he stepped on the court as an 18-year-old, Kobe strived to be the best version of himself.
Also Read: Hall-Of-Famer Gary Payton describes how his generation of NBA veterans viewed the Lakers legend at first
Apart from having an incredible 20-year career, Mamba was leading a pretty successful post-retirement life. He started off various ventures and among the many was his basketball-coaching pursuit. Kobe was an NBA legend, Oscar winner, successful entrepreneur and most importantly – a proud father.
Everyone knew his second-oldest daughter, Gianna Bryant was very heavily invested in basketball. Kobe, very keenly, would teach her all his valuable learnings.
The father-daughter duo was even spotted at various basketball games – NBA, WNBA, college and even high school basketball. There was no doubt that Gigi wanted to become a pro when she grew up.
"Kobe Bryant wanted his daughter Gigi to be the first female to play in the NBA": Tim Grover
Kobe was a huge advocate for female basketball. He was the coach of a girls basketball team- Team Mamba. One of the star players of the team was Gianna Bryant. We have seen various clips of Gigi knocking down shots, breaking down the defence and being a playmaker. It is safe to say that Gianna got her father's mentality on the court.
Recently, Tim Grover, Kobe Bryant and Michael Jordan's personal trainer revealed what crazy plans Bryant had for his daughter. On an appearance on Adrian Wojnarowski's "The Woj Pod", Grover disclosed how Kobe's goal was to make sure that his daughter became the first-ever female in the NBA. Tim revealed:
"That 'mamba mentality,' it may have stopped on the basketball court but it didn't stop from a competitor standpoint. To me, Kobe had two goals that he set out. One, was for his daughter to be the first female in the NBA."
"Not the WNBA, the NBA. That's what he was training her for. The second, he goes, 'I own L.A. on the basketball court. I owned that territory for a while, so now I just want to own L.A., whether it's in Hollywood, whether it's from my entrepreneurship, I want to own L.A.'"
Loading embed tweet https://twitter.com/wojespn/status/1392857753526407170?ref_src=twsrc%5Etfw
Also Read: Michael Jordan opens up about the Lakers legend's upcoming Naismith Hall of Fame 2020 induction ceremony
Knowing Kobe Bryant and the genius visionary he was, it is pretty believable that he tried to take Gigi's talents amongst men in the NBA. Even though Gianna and Kobe Bryant passed away in a tragic helicopter crash, their legacies will continue to live on forever.
---