"Kobe Bryant, Does a Ball Have Springs?": Shaquille O'Neal Shares Hilarious Ali G Commercial With The Black Mamba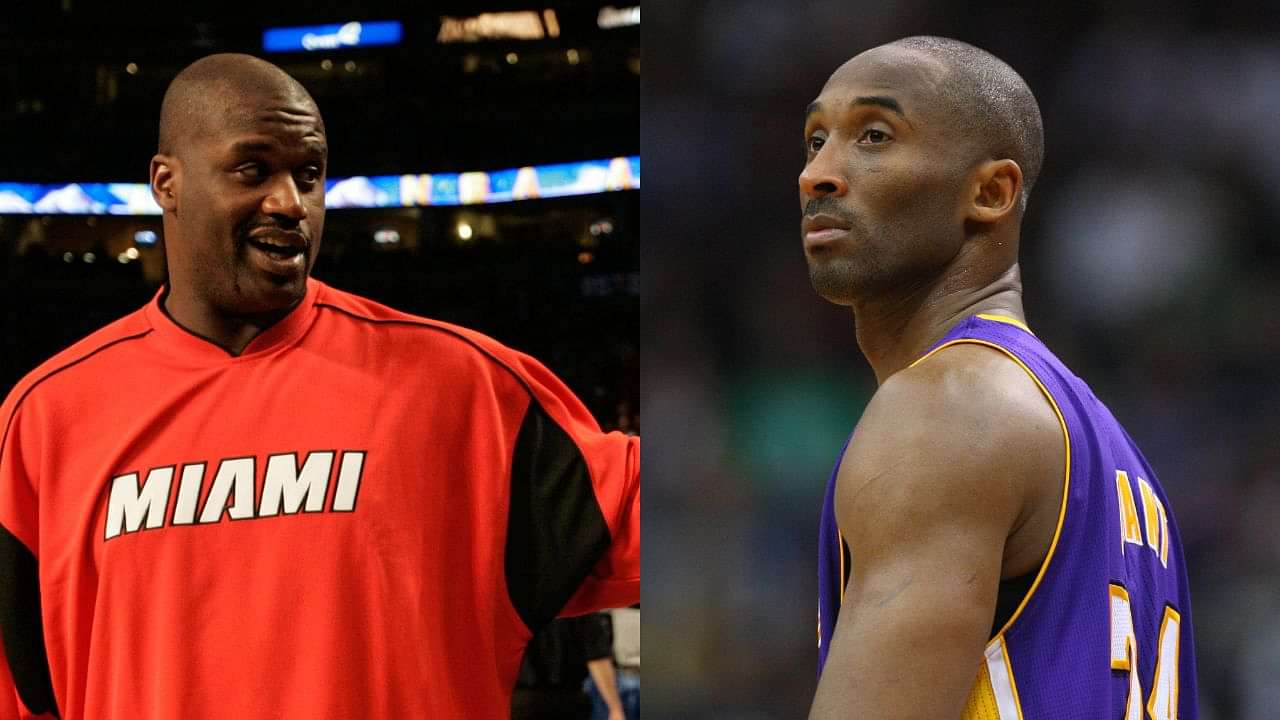 When Kobe Bryant was interviewed by Ali G for an NBA commercial, the outcome was an instant classic that ranks among the very best NBA commercials of all time.
Kobe is not just an inspiration for basketball players, but also for sportspersons in other disciplines. Richard Sherman once revealed that he took inspiration from Bryant's Achilles tear recovery.
Loading embed tweet https://twitter.com/BleacherReport/status/1221984333163950080?ref_src=twsrc%5Etfw
Also Read – "You've gotta f**k Kobe Bryant up": Shaquille O'Neal once urged 6ft 9″ forward to trash Mamba over a $100 bet
Ali G, meanwhile, was a character developed by the British comedian Sacha Baron Cohen. You might recognize Cohen from the roles he reprised in the comedy movies Borat and The Dictator.
Ali G interviewed tons of international celebrities for his show Ali G Indahouse. Apart from basketball-related personalities like Ernie Johnson of TNT and Steve Kerr, the likes of David Beckham and Buzz Aldrin have also been a part of Cohen's old show.
Kobe Bryant was interviewed by Ali G for an NBA commercial
Given his status as Los Angeles' premier sportsperson for the better part of 2 decades, Bryant was also an instantly recognizable representative of the city in world culture.
Therefore, despite his Colorado r*pe charge, Bryant was still used by the NBA for brand promotion. They shot him opposite Baron Cohen in a commercial for the 2005-06 season.
It involves Cohen in his Ali G character asking Kobe a couple of humorous questions. It was an instant classic given Ali G's immaculate delivery on the punchline.
The expression on Kobe's face once Ali G asks why the room isn't bouncing despite being full of air is simply priceless. It's probably the reason why Shaq also shared this reel on his Instagram stories.
Loading embed tweet https://twitter.com/tweet_amulya/status/1635601624742895629?ref_src=twsrc%5Etfw
Also Read – 6'6″ Kobe Bryant attempts to explain why a basketball bounces in a hilarious advertisement
Did Kobe and Shaq actually have a feud?
It seemed that most of the headlines during Shaq's tenure in Los Angeles revolved around his relationship with Kobe. This was despite the unprecedented threepeat they won together as a star duo.
However, it was quite clear that Bryant was fed up of Shaq not taking basketball as seriously as him. He'd eschewed public outings and kept himself in shape all year long, only for Shaq to show up overweight to camp.
The departure ultimately led to both of them regretting not hashing their differences out. However, Shaq claimed that they never had an actual feud, implying that they did it for the cameras.
---