"Kyrie Irving is helping underrepresented entrepreneurs": Nets star launches KAI Eleven Consulting to help new businesses flourish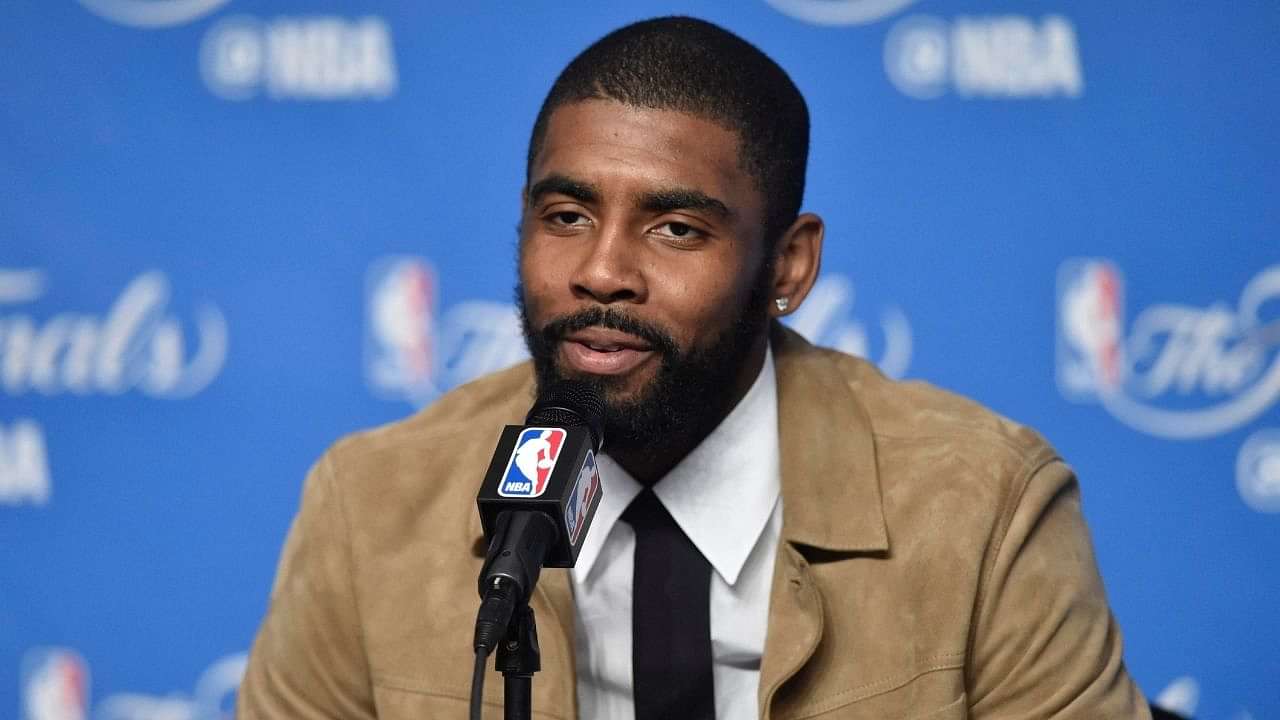 Kyrie Irving has opened a new consulting firm called KAI Eleven Consulting to help underrepresented entrepreneurs, according to sources.
Being a max player in the NBA allows you access to unprecedented amounts of money these days. Some players are earning more through the course of their rookie deals than All-Stars' entire careers 25 years ago.
This has allowed current many players to consolidate their wealth in a better fashion than stars in the past. However, it's not just about getting more money. You only have to look at the example of Allen Iverson to see a case of wealth mismanagement.
Also Read: "Steph Curry checked my numbers so he's the one chasing me!": Bradley Beal goes off on Kent Bazemore for his insensitive comment on Wizards star's hamstring injury
The likes of Kobe Bryant, Kevin Durant and LeBron James, among others, turned into venture capitalists and serial investors. Both James and Durant have hit home runs with some of their investment decisions in the past.
Kyrie Irving is now jumping on this bandwagon and trying to use some of his personal wealth for a cause in need.
Kyrie Irving opens Kai Eleven Consulting
The Brooklyn Nets star's new firm, called KAI 11 Consulting, is partnering up with Lockstep Ventures. This is a venture capital firm that has raised $25 million to invest in about 20 businesses with Kyrie's help.
KAI 11 Consulting provides programs and mentoring that give business owners and personnel access to seasoned development coaches, area managers, and growth groups that offer roadmaps to scaling and cultivating efficiencies.
Loading embed tweet https://twitter.com/MarcJSpears/status/1391817146792128514?ref_src=twsrc%5Etfw
Also Read: "Russell Westbrook nearly had a triple double in the 4th quarter alone?!": Skip Baylesss shocked as Wizards star posts incredible 4th quarter stats en route to 182nd career triple double
Irving released the following statement to the press when he announced this venture:
"We must give our people the proper resources and stewardship for them to win beyond traditional investment vehicles. This is not only essential to closing the wealth gap, but it also fosters a more unified, empowered, and liberated society."
Kyrie aims to target woman-owned, minority-owned and underrepresented businesses and supercharge their cashflow streams.
---