"Kyrie Irving is misunderstood": Jayson Tatum defends his former Celtics teammate from all the criticism he receives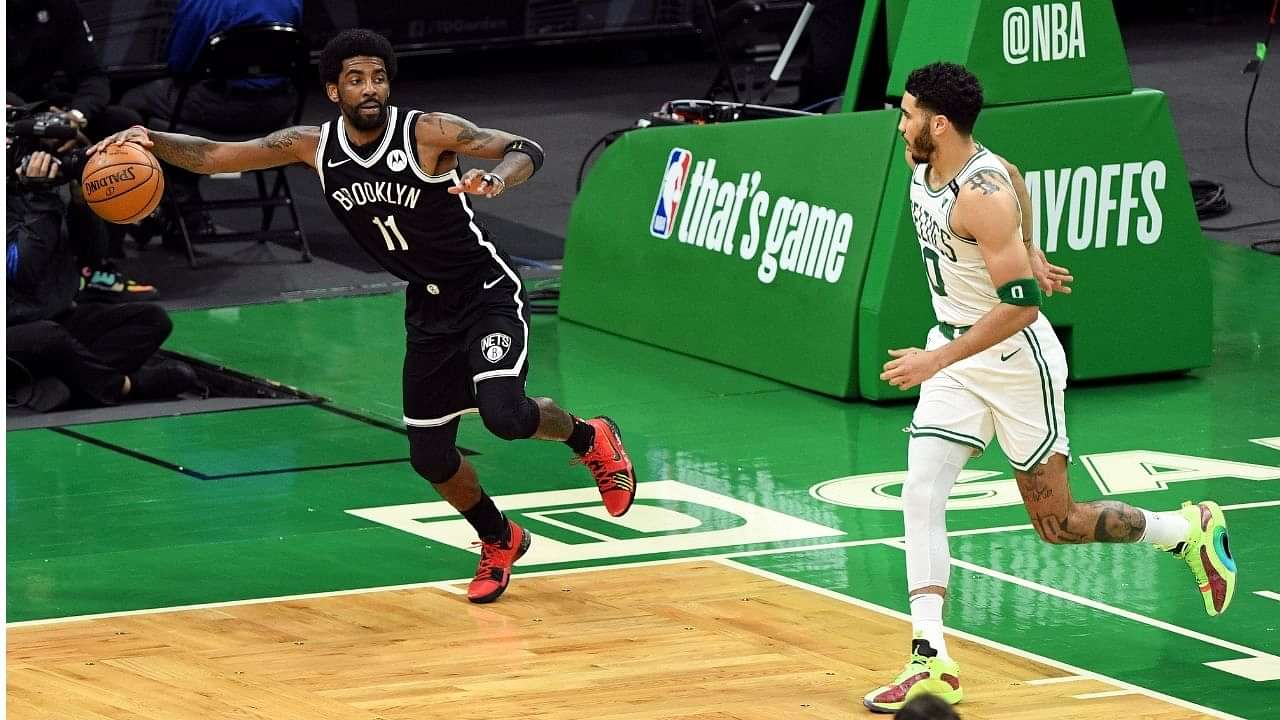 Celtics star Jayson Tatum defends former teammate Kyrie Irving against criticism, states the Nets star is heavily misunderstood
Kyrie Irving's time in Boston Celtics wasn't the best in his career. Irving suffered quite a few injuries and had earned a lot of bad reputation too. Uncle Drew had made his way to Boston, from Cleveland, in hopes to lead his own team. However, that did not stay the case as the young Celtics team learned how to play without their leader.
Also Read: "Scottie Pippen needs to stay off the weed!": Stephen A Smith calls out the Bulls legend for his 'idiotic' claim that Phil Jackson is racist
Soon, there were a lot of reports of tensions in the locker room and news of power struggles. The rising stars Jayson Tatum and Jaylen Brown had figured their brand of basketball out, and that caused 'conflicts' in the team. Kyrie, after spending two seasons with the Cs, made his way to New York and joined the Brooklyn Nets.
Jayson Tatum defends Kyrie Irving
Jayson Tatum was recently on Beyond The Press podcast. There he was asked about Kyrie Irving and how was he off the court. Tatum replied by thanking Kyrie for being key in his development phase.
He continued and added,
"He's (Kyrie) misunderstood. I'm sure there's some things that he's probably done or said that he has apologized for," Tatum said. "Everybody has done things that they're not proud of or said things they shouldn't. The world we live in, everybody's so quick to judge, which is unfair because we just live in a spotlight. I'm sure if all those people who point fingers and talk about all of us on TV had to live in a spotlight. And, everything they said or did was national news. They wouldn't be so perfect either."
Loading embed tweet https://twitter.com/kicks/status/1410715831542112259?ref_src=twsrc%5Etfw
Also Read: "The Lakers needs to trade Anthony Davis for Damian Lillard": Colin Cowherd outrageously suggests the Blazers superstar should team up alongside LeBron James in exchange for 'the Brow'
While Kyrie has said a lot of controversial stuff, he surely believes in whatever he says. One man's beliefs shouldn't be judged by the media in such a manner.
---