"Landry Shamet, how much do you want for number 13?": James Harden hilariously tries to bribe Brooklyn Nets teammate for his old jersey number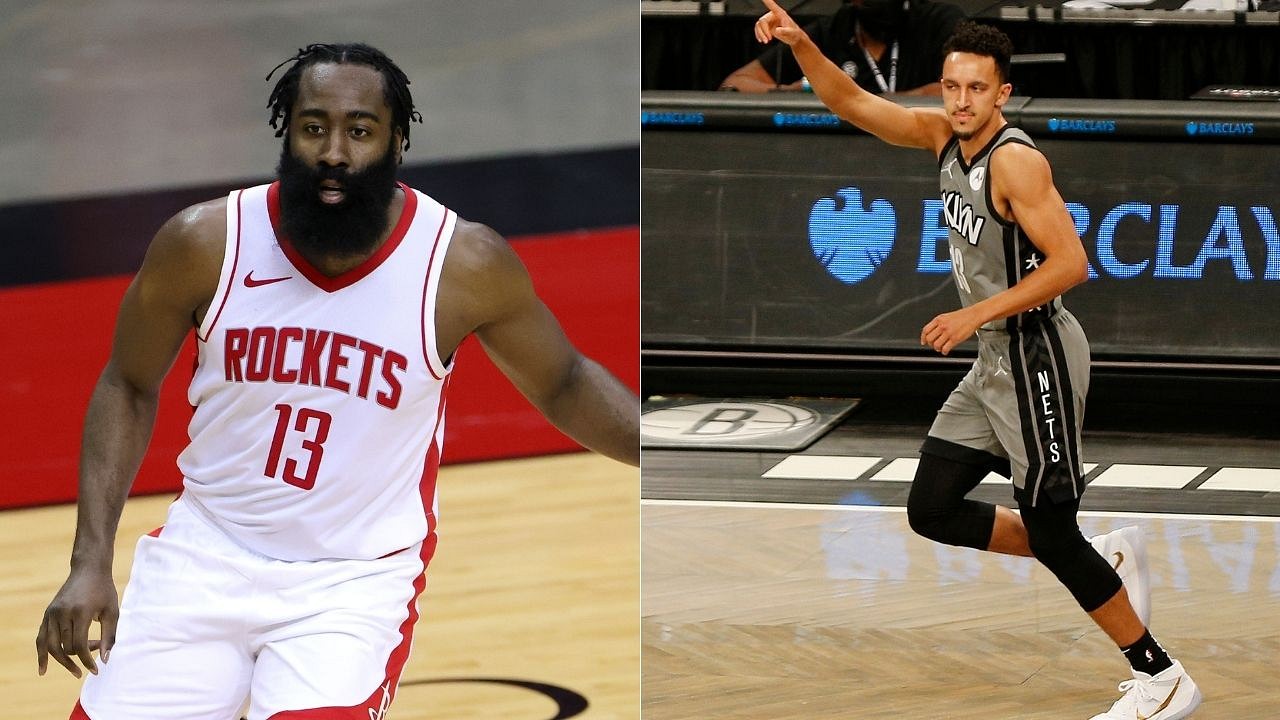 James Harden and Landry Shamet have a hilarious back and forth for the Brooklyn Nets' jersey number 13 on Instagram.
One of the biggest concerns associated with trading James Harden to the Brooklyn Nets was whether or not he will have chemistry with his new teammates. After 8 years with one franchise, it would make sense if Harden took time to get acclimated with new faces and a newer environment.
It remains to be seen how well James Harden and the other two superstars on the Nets gel together. However, it seems as though Harden is wasting no time in getting to know the rest of his teammates.
Also Read: "Nets now have a flat earther, multiple burner accounts and honey buns": Jay Williams hilariously calls Kyrie Irving, Kevin Durant and James Harden the oddest NBA trio ever
Merely two days in a Brooklyn uniform and Harden has already struck up a hilarious conversation with teammate Landry Shamet on Instagram.
James Harden and Landry Shamet talk about the Beard wanting jersey number 13
James Harden has been wearing 13 on the back of his jersey since high school, when he attended Artesia. He was #13 with OKC and then with the Houston Rockets as well.
However, now that he is in Brooklyn, #13 currently resides with former Clipper Landry Shamet. So to coerce Shamet into giving up the number, Harden took to his Instagram story.
He wrote, "Landry Shamet, how much do you want for that number 13?" Shamet in turn responded by posting a picture of James Harden giving rapper Lil Baby gifts on his birthday.
Harden in turn hilariously said that he's scrambling looking for honey buns (slang for $100,000) and a Rolex, but might have to settle for cupcakes and an apple watch.
"Cupcakes and an Apple Watch"

This exchange from Harden and Shamet

— Hoop Central (@TheHoopCentral) January 16, 2021
Also Read: "Michael Jordan never faced a superteam like LeBron James": NBA fans react to James Harden trade, suggest that Lakers star will be the GOAT if they beat the Nets
This is of course in reference to Harden gifting Lil Baby honey buns and a Rolex on the latter's birthday. Shams Charania had broke the news on January 14th that James Haden would be wearing #13 for the Nets. It was also announced that Shamet would be #20. It remains to be seen whether Shamet will succumb to James Harden's slightly above average bribe.
---