LeBron James calls out pro-Donald Trump group for spreading fake news in Lakers star's name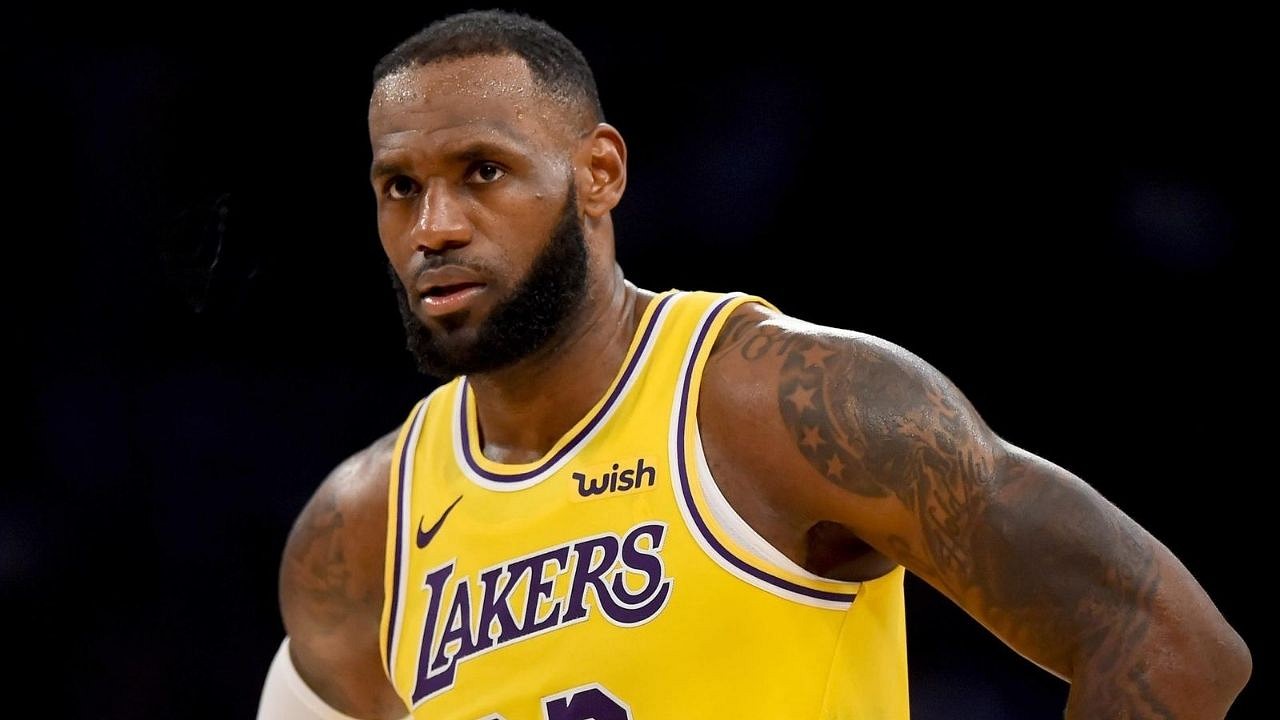 LeBron James is always in the news whether on Court or off-court, but this time the three-time NBA champion has been linked with fake news regarding the upcoming elections in America.
Lakers star LeBron James is one hot commodity in America and with the Presidential election approaching, LeBron's name is being used to propagate fake news in the country on which James has reacted.
Read More: LeBron James Personal trainer: Meet Mike Mancias, the man behind LeBron's incredible physique
The Presidential elections in America are set for Nov 3 and election campaigns are on full swing. Donald Trump and his government has been always in controversies since 2016 when Trump came into power.
But this time around the party seems to use LeBron James' name to propagate unsustainable claims on Mail-in-Voting.
Pro-Donald Trump Group using LeBron's name
LeBron James was misquoted in some Facebook ads which were using his images also. The ads were part of a baseless campaign by a Pro-Donald group which was disseminating false claims over mail-in-voting. In the 2016 election, a quarter of votes were cast by the same process and the reigning regime seems to have a different opinion and sees it as unreliable.
Read More: Ayesha Curry: Steph Curry and wife confirm vote for Joe Biden in upcoming Presidential elections
James has been long vocal about the basic rights of the black community in America and has constantly used his platform to educate people about voting and their rights. He has also extended support in ongoing racial movements in the nation. The recent incident has driven James to talk about fake news and misinformation which will be seen in upcoming months due to the election.
LeBron James' Reaction on the fake news
MVP finalist for this year took on twitter to share his view on the incident. The star seems to be disturbed about the fact and informed the people about the incident by sharing a Washington Post article on the same event. James connected misinformation with suppression as in recent time Racial movements have sparked a wave of social change in the country.
First of all, Everyone needs to know the kind of BS happening about this election and get organized. This is exactly why we coming together for @morethanavote misinformation=suppression!https://t.co/4I5qGux4I7

— LeBron James (@KingJames) August 21, 2020
Secondly, Nobody should be able to use my name (or anyone else name) to lie and deceive about the election. Not sure what we can do legally but definitely trying to figure it out! #StayWoke #LoveMyPeople✊🏾

— LeBron James (@KingJames) August 21, 2020
The NBA and the players are in full support of the racial movements in America as players are wearing jerseys with social messages and the NBA has also painted the courts with the "Black Lives Matter" slogan. James' quickness on the fake news and educating people about it is a healthy sign for his followers as he says that he is just not limited to his game, he wants the world to be a better place.
---
Share this article