LeBron James Draft Suit: What Did He Wear And How Was it Sullied Recently?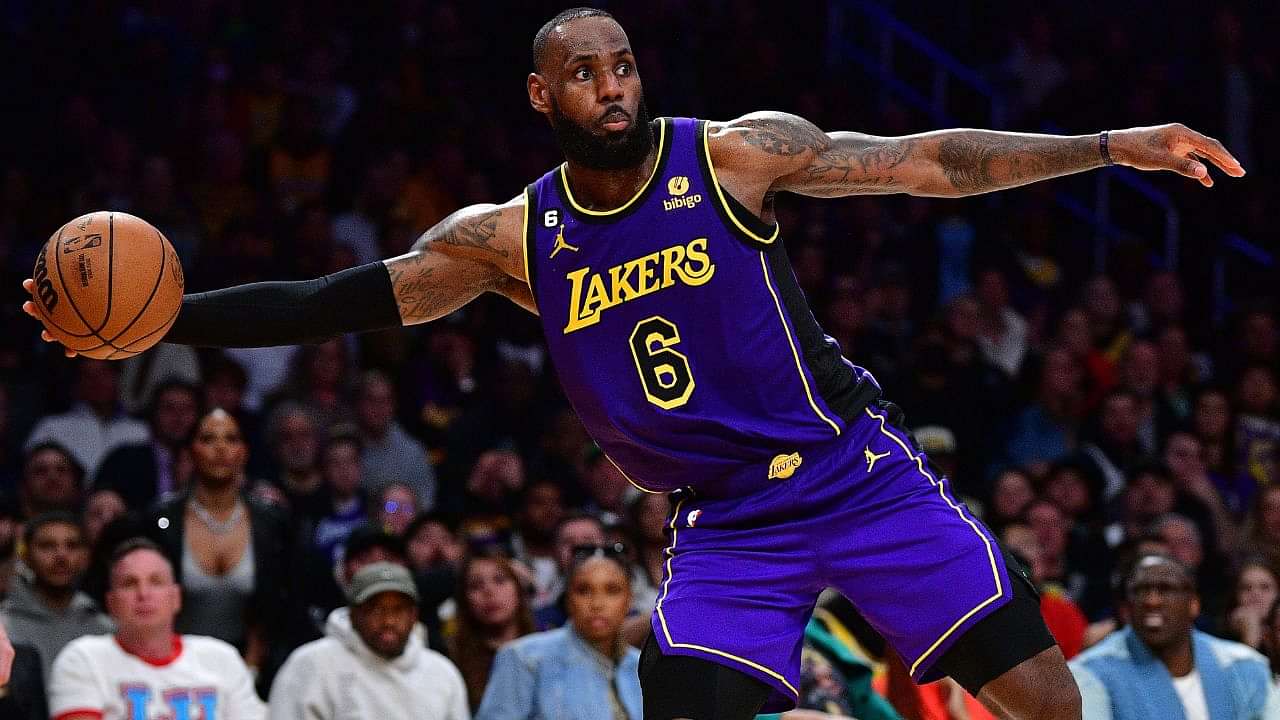 LeBron James has carved out quite the career for himself in the NBA. 18 All-Star appearances, 18 All-NBA selections, 6 All-Defensive selections, A Scoring championship, and 4 regular season MVPs. All this aside from the obvious 4 Finals MVPs and 4 NBA championships.
The King was always expected to be one of the better NBA players of this generation. However, his domination over the entire era can only be compared to Michael Jordan and Kobe Bryant.
However, this is not a discussion of what he has done over the course of his career. No, this a call back to a little fashionable moment he had right before he stepped into the spotlight of the NBA.
A suit so clean, even the heavens quaked on that fine day in 2003.
Also Read: "LeBron James, You've Been A Clutch Player Your Whole Life": When An ESPN Reporter Made The Lakers Man Blush, Contradicting Skip Bayless' Career
LeBron James's draft day suit was one for the history books
LeBron James can often delve into his more fashionable side before NBA games. And the outfits he sported in the YouTube clip below are a result of that.
Nothing too flashy here. Just clean, fresh looks.
However, it appears that wasn't the King's approach on June 26th, 2003. The day he was drafted.
In one of the most stunning displays, James came out with a suit so clean, it hasn't been matched to this day.
Undoubtedly a suit so clean, it'd embarrass anyone's church shoes.
Unfortunately, as pristine as it is, it was recently sullied. And it happened on the worst way possible.
Someone else decides to put on LeBron James's suit during a House Party
Or rather, the suit was sullied mercilessly during the movie 'House Party', starring LeBron James, and his house.
Yes, his house. The story goes that he hired a cleaning service for his place. Due to it, our 2 main characters get access to James's house.
As the movie goes on though, shenanigans take place. And ultimately it culminates in this hilarious moment.
Loading embed tweet https://twitter.com/JamesEdrick3/status/1616220403386523650?ref_src=twsrc%5Etfw
Rest in Peace, white on white suit.
We offer our condolences to LeBron James.
Also Read: Why is Joel Embiid Not Playing Tonight vs Kings?
---