"LeBron James, You've Been A Clutch Player Your Whole Life": When An ESPN Reporter Made The Lakers Man Blush, Contradicting Skip Bayless' Career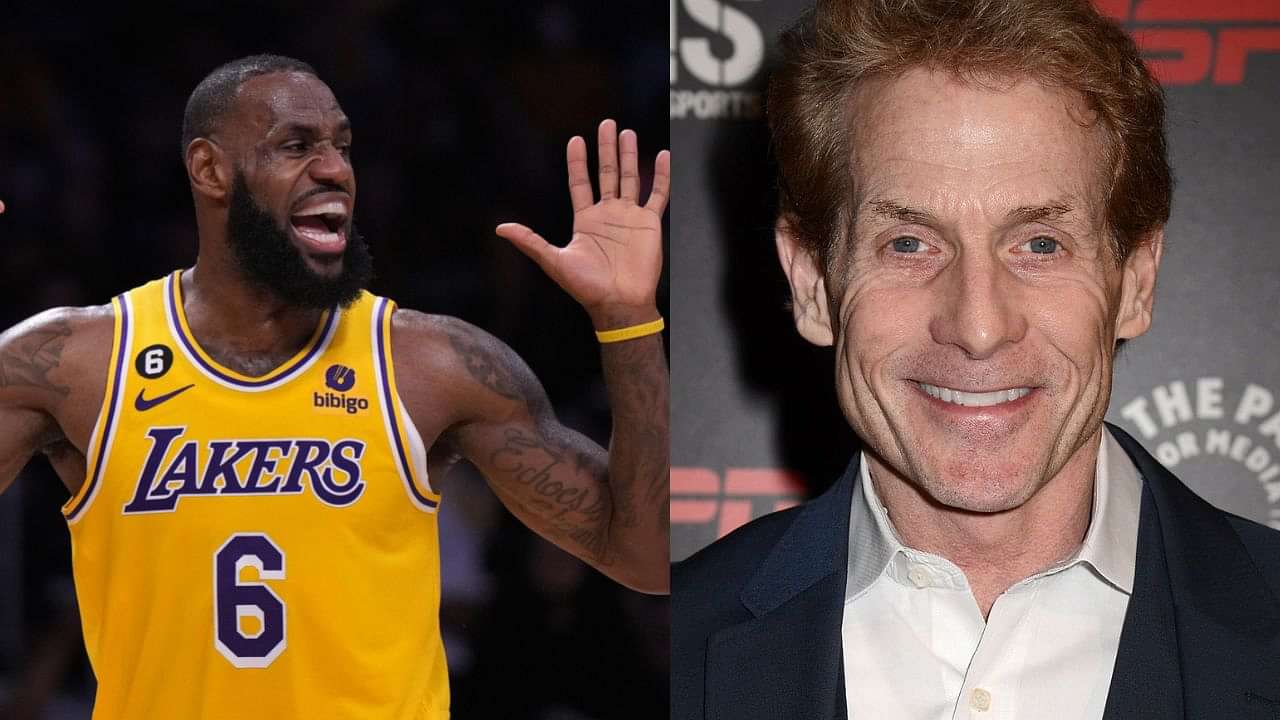 When you say LeBron James, what aspect of his game comes to mind? His athleticism? His NFL-type body? Or his sheer presence as a god amongst mortals? To one ESPN Brazil reporter, the word "clutch" comes to mind when he thinks of LeBron and his body of work.
Reporters generally brown-nose players when they see them face-to-face or rile them up to get a headline out of them. We've seen it happen in the past, but in one press conference, Paulo from Brazil spoke the truth.
There's another reporter who makes it his life's motive to wake up at 2 a.m. to run a 5K and tweet out that LeBron isn't clutch. Skip Bayless from Undisputed is an undisputed hater of everything LeBron. Skip has hated every second Bron has spent in the league, whether it was with the Cavaliers, Heat, or Lakers.
Also Read: "LeBron James is still the worst 3-point shooter in the NBA!": Skip Bayless finds a way to mock the King as Lakers break Grizzlies' 11-game streak
LeBron James has had to face adversity and doubts his whole career – compliments like this make his day
Since his journey into the league began, he has been branded "the Chosen One." He even got a tattoo of that before his first NBA game. Touted to be the next big thing in the NBA, he missed playing with or against his idol by a few months. That comparison rubbed a lot of fans the wrong way, and it has stayed that way.
So when Paulo complimented Bron, he could not form cogent sentences. LeBron James, who is usually articulate, was lost for words. He thanked the reporter for his kind words, although he took them with a grain of salt. Such a sad moment, because even when he was at his happiest, he was afraid it would all be words.
Also Read: "I ride with Shannon Sharpe 365 days — 366 on a leap year": LeBron James Has FS1 Analyst's Back Amidst Ja Morant & Dillon Brooks' "Pedestrian" Remark
Should Skip Bayless listen to a Peer, or does his analogy of the Lakers superstar stand true?
The narrative of LeBron James not being clutch is very American, and it stems from Michael Jordan fans. The number 23 on his jersey seems to have struck a wrong chord with them, and ever since he stepped into the league, it's been a one-way street of just hatred.
20 years of playing at one singular level—the highest—isn't for everybody. Because of his injuries, Kobe Bryant was reduced to a supporting role, and Michael Jordan took two breaks in between. Vince Carter could maybe dunk if there was a trampoline, and Dirk Nowitzki's fadeaways were looking so labored.
But what about LeBron James? Not so much. He currently leads the league in fourth-quarter points among all active players. He also ranks fifth in clutch shooting rating, and more often than not, he makes sure he hits the right play.
Recency bias has crept into people's decision-making, but Bron is much more than a few aberrations at the age of 38. Remember his entire body of work spanning two decades, and you'll know that he's among the best of the best.
If someone comes back from a 3-1 deficit in the NBA finals, he's got to be clutch. LeBron James is just that and more. Skip Bayles, the vitriol is unjustified, and the ratings are inflated. Don't massage your ego with Bron's name.
Also Read: "We Were Gonna Beat the S**t out of LeBron James": John Wall Boldly Claims 4x MVP was terrified of the 2016-17 Wizards
---