"LeBron James hasn't won MVP in 8 years": Zach Lowe believes it is 'undeniably stupid' the Lakers star hasn't won the honor as the world's best player for years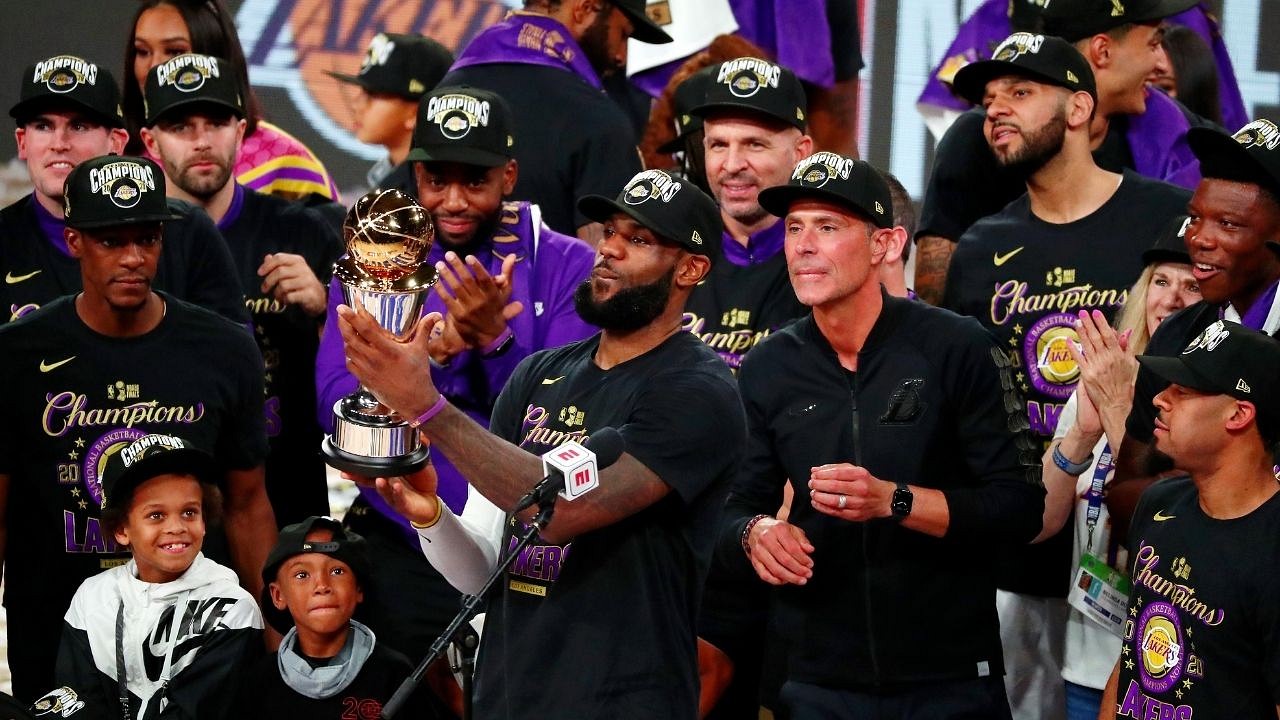 Zach Lowe speaks out on LeBron James not winning MVP since 2013, says it seems "undeniably stupid" that he hasn't won the trophy.
LeBron James is almost unanimously accepted as the best player in the NBA at the moment. Despite being 36-years-old, the player still seems to be playing at an incredibly high level and is the best player on a championship team.
Also Read: LeBron James heaps praise on Lakers forward after game-changing performance vs Indiana Pacers
For being the best player in the league though, he doesn't have quite as many MVP trophies in recent seasons. In fact, the player has not won the accolade since winning it in 2013. That fact in itself is honestly mind-blowing.
Recently, ESPN analyst Zach Lowe noticed this fact. And while he was surprised, he had some interesting thoughts on the matter.
Zach Lowe opens up about LeBron James not winning MVP since 2013
Speaking on the topic, Zach Lowe seemed to be far more enthusiastic than what is normally seen of him. Here is what he had to say.
"James has not won MVP since 2013. You can explain away each individual season. I've had an official ballot in every season starting in 2013-14, and have not voted James as MVP in any of them."
"At the time, each vote felt fine — close in some seasons, but fine. I don't regret any of them now. In totality, it still seems undeniably stupid that that guy we all recognize as the best player alive has not won MVP in eight years. It just does."
Should LeBron James win his fifth MVP this year?@zachlowe_nba looks at the crowded MVP race (ESPN+): https://t.co/EV53cU3hey pic.twitter.com/QOh6wxOMBU

— NBA on ESPN (@ESPNNBA) March 13, 2021
Also Read: Pelicans All-Star has more points than any NBA player in their first 60 games since the Bulls legend
These comments about LeBron James by no means feel like they are unfounded in logic. However, knowing what the player has done for the game, it is a bit controversial at the very least.
Knowing the following James has, there are will be many that will cry blasphemy when they hear of these comments. But one thing is for sure. This statement from Zach Lowe is sure to provide some food for thought in the debate for the greatest of all time as well.
---