"LeBron James won't be facing kids if he makes NBA Finals": Skip Bayless disses Lakers' 2020 Bubble championship, says James Harden trade makes Nets favorites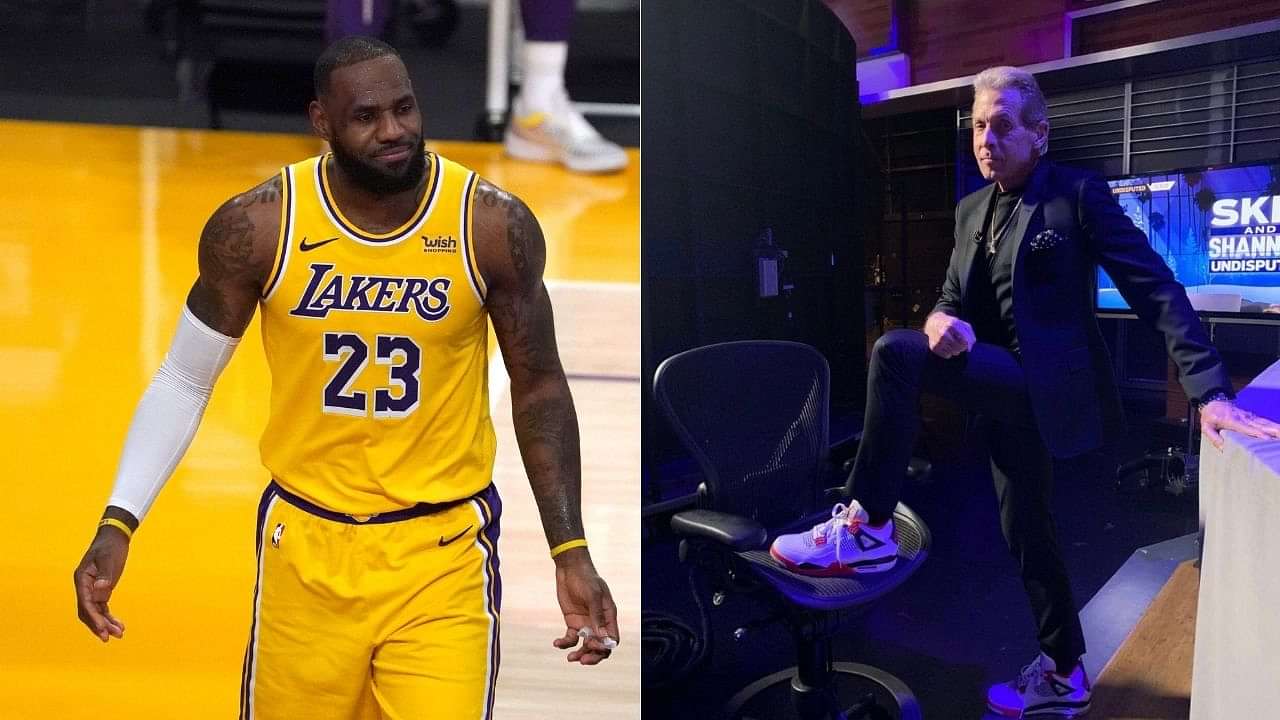 Skip Bayless takes yet another dig at LeBron James, says Bubble Championship was won against an injured team and kids.
Today was a big day for the NBA. There were 3 games postponed by the league in accordance with Health and Safety protocols. James Harden's statement after the Rockets' loss to the Lakers yesterday sealed his trade. ESPN's Adrian Wojnarowski broke the news that the Rockets planned to keep Harden out till they traded him.
Loading embed tweet https://twitter.com/wojespn/status/1349433571258359809?ref_src=twsrc%5Etfw
Also Read: "Rockets are just not good enough": James Harden shockingly gives candid response to questions about his trade situation away from Houston
After the Rockets, Nets, Pacers, and Cavaliers finalized a massive 4 team trade, there were a lot of outtakes about the same from the entire league.
Skip Bayless takes a shot at LeBron James
A lot of people consider the Nets an Eastern Conference Finals shoo-in now, considering the Big 3 they have built. People assume the firepower that Kevin Durant, Kyrie Irving and James Harden can make up for the diminished bench strength and lack of defense.
Skip Bayless, on the other hand, decided to take the news of this trade in a whole different light. He took this trade as a chance to take a shot at LeBron James, yet again.
He called James' Bubble ring, a championship he won against kids. Skip believes this year the Finals wouldn't be easy for the Lakers – that is, if they make it out of the West. He called Clippers as the biggest challenge the Lakers would face in the West.
Loading embed tweet https://twitter.com/RealSkipBayless/status/1349482270151700482?ref_src=twsrc%5Etfw
Also Read: "Kevin Durant was like a video game": Knicks rookie Immanuel Quickley snubs Lakers' LeBron James while picking Nets star as his greatest opponent ever
This take may be a bit far-fetched. The season is still very young, and there is a lot of basketball to be played.
---