Magic Johnson Announces Earvin Johnson Sr. Scholarship For African-American Students at MSU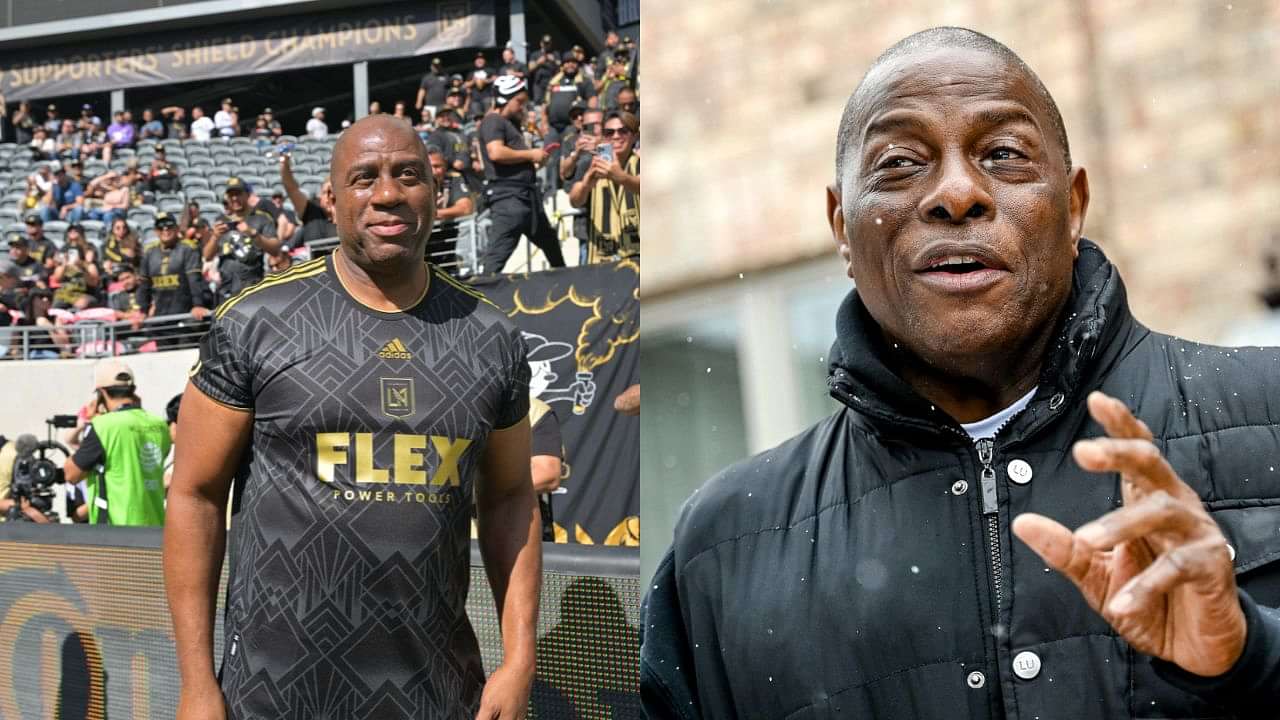 Earvin "Magic" Johnson shared heartbreaking news last week that his father, Earvin Johnson Sr. passed away at 88 years old, leaving behind a huge legacy behind him.
The Laker's legend credits his father for the man he made him by not only looking after Magic but his nine uncles and aunts who were younger and completely dependent on Johnson Sr.
Three of those nine, were his half-siblings, so you can understand the humility and understanding of the man even without knowing him before today.
Also read: "Karl Malone Went Public With it": HIV-Diagnosed Magic Johnson Blames Retirement on Betrayal By Dream Team Teammate
Apart from his killer smile and his tremendous basketball skills, fans know Magic for his ethics, morale, being a terrific husband and father, and for everything he had Johnson Sr. as his role model.
While sharing his photos and stories, Magic also announced a scholarship at MSU because of the love and importance his father had for education.
Magic Johnson announces 'Earvin Johnson' Scholarship will be for African-American students
A Michigan State University alumni, Magic, became a national sensation in the late 70s and a #1 prospect for the 1979 Draft, they would not just go into the league as the number 1 pick, but also become one of the NBA's greatest in just 12 years of getting in.
That might be a deciding factor for Magic to go for MSU to start a scholarship for the support of incoming 'minorities'. On Thursday, he announced via Twitter, that the scholarship will be for African American students.
Loading embed tweet https://twitter.com/MagicJohnson/status/1636534927666847744?ref_src=twsrc%5Etfw
This is just another big gesture by the most amazing personality of the NBA community. But it will change several lives and help them avoid some gigantic toll on student loans, which most of them keep paying for half of their mortal life.
Also read: Just 5 Days After His Father's Passing, Magic Johnson Turns 'Genie' and Mocks Charles Barkley in this Funny March Madness  Advert
Magic has been doing philanthropy for more than three decades
The $600 million worth NBA legend made a lot of money but also keeps giving a lot on the other hand. The 63-year-old started Magic Johnson Foundation in 1991 and has impacted several lives through it.
This foundation has helped community-based organizations that work for the education, health, and social needs of ethnically diverse urban communities in over 3 decades since its establishment.
Also read: "Never fear, Magic is here": Magic Johnson Recalls Calming Lakers Teammates Before Replacing Kareem Abdul-Jabbar and Winning 1980 NBA Finals
---