"Masai Ujiri is taking time to process the ordeal": Alameda county drops suit against Toronto Raptors executive after damning bodycam footage of Alan Strickland emerges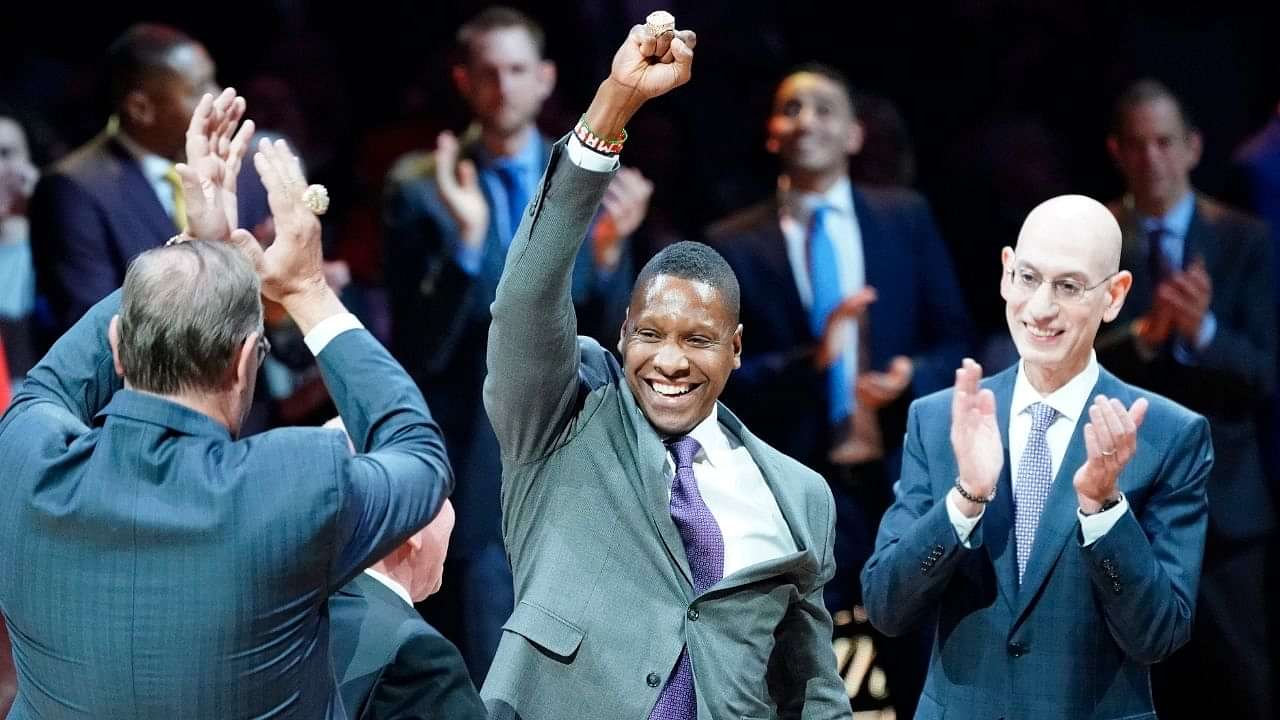 A lawsuit filed against Toronto Raptors President Masai Ujiri over an incident in Game 6 of the 2019 NBA Finals has now been dropped.
Back in 2019, the Toronto Raptors beat the Golden State Warriors in 6 games to win their first-ever NBA championship. This made them the first Canadian team to emerge with the Larry O'Brien trophy.
Also Read: "I would have been walking beautifully just like you!" Lakers Star LeBron James Jokes About Drunk Buccaneers QB Tom Brady's Boat Parade Celebration
After the Raptors won, Masai Ujiri, their President of Basketball operations, wanted to celebrate with the team. He tried to make his way to the court, where he was stopped by an Alameda County sheriff's deputy. An altercation occurred between the two, and the Deputy filed a lawsuit against Masai. After receiving body camera footage, Ujiri and the Raptors filed a counter lawsuit on the deputy.
The lawsuit against Masai Ujiri has been dropped
The Sheriff's deputy Alan Strickland had filed a lawsuit claiming Masai shoved and assaulted the deputy upon being asked for credentials. However, the body camera footage obtained shows Masai talking respectfully and tried to show his all-access credentials. The deputy kept shoving him back and not paying heed. After two shoves, Masai retaliated and shoved Strickland.
After 18 whole months, the deputy's team dropped the lawsuit. Once the proceedings were over, there was no statement from Ujiri, but MLSE issued a statement. Ujiri's countersuit had the Raptors, the NBA, and Maple Leaf Sports & Entertainment as plaintiffs.
Loading embed tweet https://twitter.com/JLew1050/status/1359588310566453252?ref_src=twsrc%5Etfw
Also Read: "Stephen Curry is playing like Michael Jordan": Warriors star becomes the first player since Bulls legend to total 741 points in the first 25 games of a season at 32 or older
The body cam footage clearly undermined the deputy's claims, so it was a surprise that they did not drop the suit sooner. After 18 months of frustration and inconvenience for the Ujiri family, the suit has been dropped.
---