"Michael Jordan, 55, Your Fault! 61, Your Fault!": When Kobe Bryant Trash Talked Spike Lee After Record Breaking Night at MSG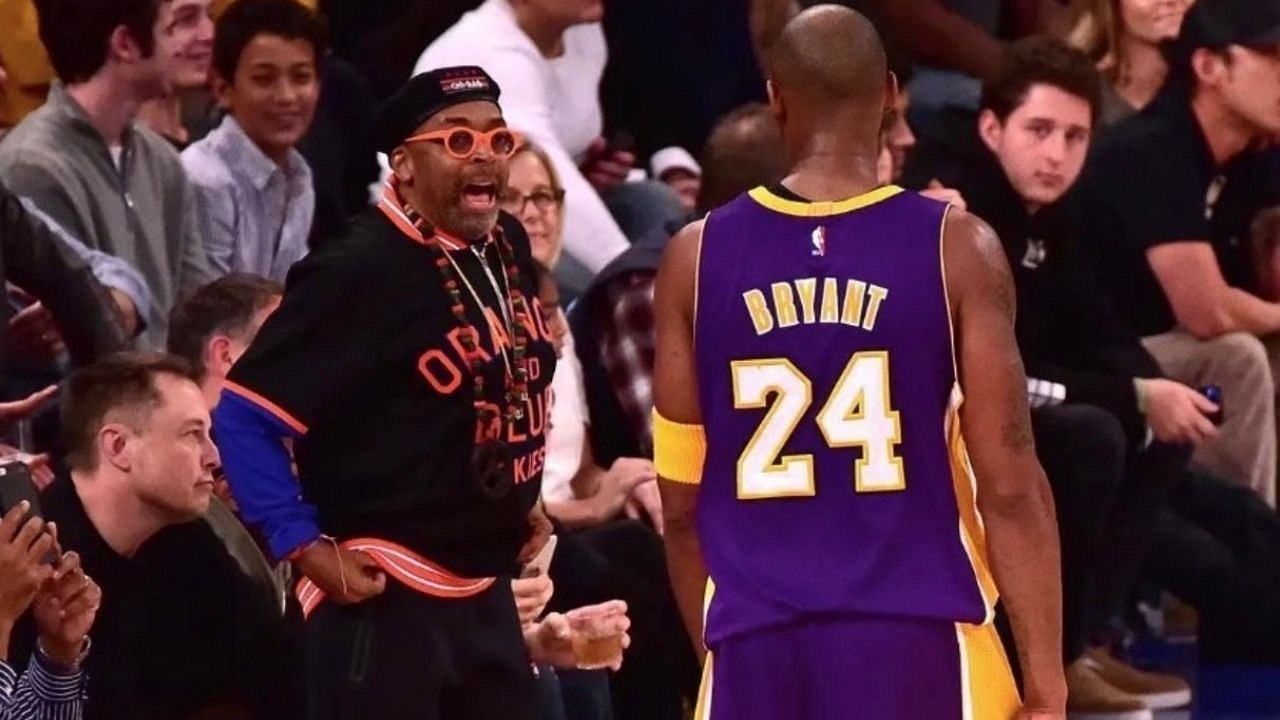 In the game of basketball, we have seen a lot of good players over the ages. However, there are only a few players that transcend the boundary of good and are considered great. Kobe Bryant was one of them.
The Black Mamba was drafted in 1996 and played for 20 seasons in the NBA. Throughout his entire professional career, Kobe played for just one franchise: The Los Angeles Lakers. Over the years, Kobe continued to put in the work and kept improving. It is because of his insane work ethic that he became one of the greatest ever to play the sport.
On this day in 2009, Kobe put up one of the greatest performances ever in the Mecca of Basketball. After doing so, Kobe did nothing but find actor Spike Lee, and pin the Knicks' loss on him.
Also Read: "Joel Embiid Went Against Nikola Jokic and Made Him Look Like a JOKE!": Skip Bayless Names Sixers As THE Team in the NBA
Kobe Bryant surpassed Michael Jordan with historic night
Madison Square Garden is one of the greatest arenas in the world. Often known as the Mecca of Basketball, MSG is known as THE Place for stars to come and shine their brightest. The case was no different for Kobe.
In 2009, when the Lakers made their way to MSG, Kobe went off for 61 points.
With his 61 points that night, Kobe surpassed Michael Jordan for the most record in the Garden by a visitor. In fact, at that time, Kobe held the record for the most points scored in the Garden by any player. It wasn't until 2014 that Carmelo Anthony Dropped 62 points and took the record from Kobe.
Also Read: WATCH: LeBron James Sings the Correct Lyrics for Once to 50 Cent's 'In da Club' in Clip From 2003
Bryant blamed Spike Lee for the performance
Reggie Miller's explosion in the Garden. Jordan's double-nickel game. Kobe's 61. All three games have two things in common. First, they're at Madison Square Garden. Second, Spike Lee was in attendance.
After dropping 61, Kobe let Spike Lee know that he's the reason the Knicks have such performances dropped on them.
Bryant didn't hold back on the trash talk, and it didn't matter who you were.
Also Read: Michael Jordan's son Jeffrey Jordan and Nike Veteran's Environmentally Sustainable Sportswear Brand is taking on Billion Dollar Giants 
---