"Michael Jordan beat us 4-1 in the 1991 NBA Finals": Magic Johnson talks about passing the torch to the 'GOAT' after Lakers loss to Bulls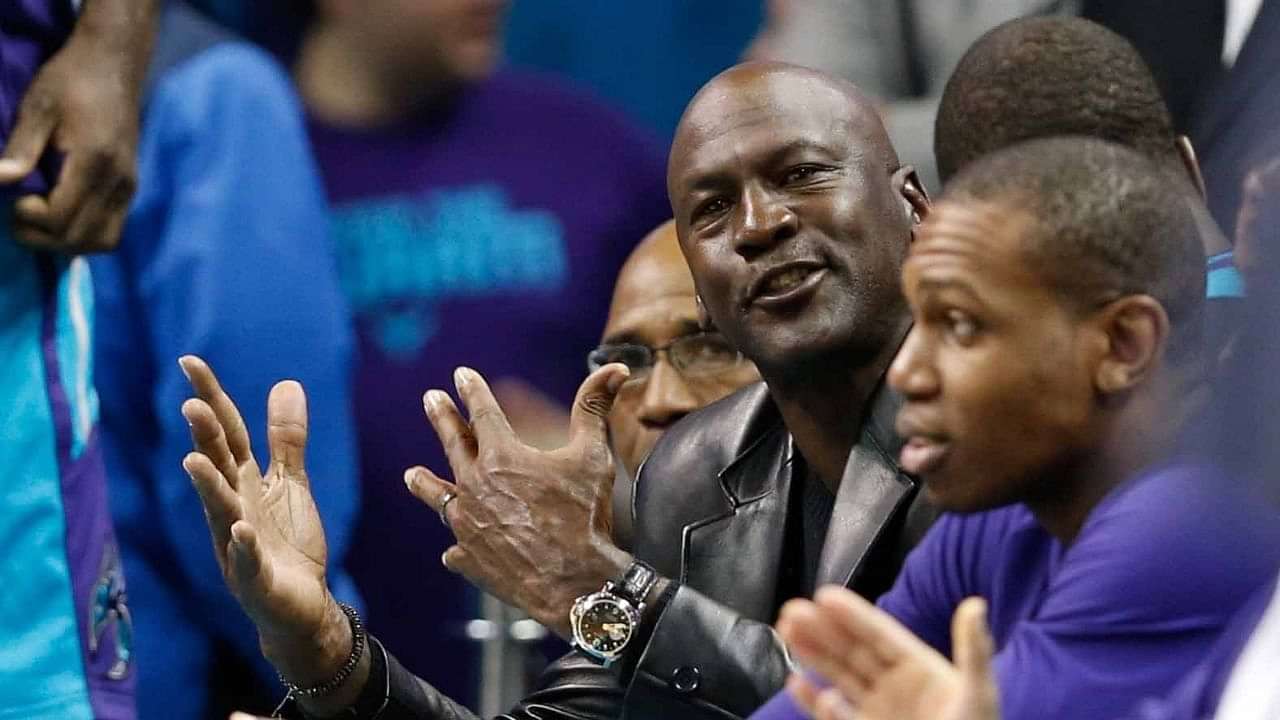 Magic Johnson says the Michael Jordan era of NBA basketball began when the Chicago Bulls beat the Los Angeles Lakers in the 1991 Finals. 
In all fairness, the Michael Jordan era of basketball began the second he stepped foot on NBA hardwood. The rookie out of North Carolina averaged nearly 30 in his freshman season with the Chicago Bulls and brought the franchise from a state of mediocrity to a nation-wide phenomenon.  
Despite Jordan posting up Herculean stats night in and night out, him and his Chicago Bulls would not find immense success in the Playoffs for the first 7 years of career. It would the 1991 NBA Playoffs that saw the rise of a new borderline 'superteam' in Chicago, led by Michael Jordan. 
Also Read: "This is almost like buying the championship": Stephen A Smith gives his honest reactions to LaMarcus Aldridge joining the Brooklyn Nets
MJ effectively ended two eras in the 1991 Playoffs. The first would be the Detroit Pistons' vice grip over the Eastern Conference, beating them 4-0 after having lost to them in the ECF in two consecutive postseasons.
Upon reaching the Finals, the Bulls took care of business when it came to Magic Johnson and his Lakers. This iteration of the purple and gold would never win a title again. 
Magic Johnson outlines the moment he knew it was Michael Jordan's league and not his
In an interview with the Ringer's Bakari Sellers, Magic Johnson talks about the exact moment him and his Laker teammates knew they weren't going to be running the league in the 90s, as they did in the 80s. 
"He came up on the right side and came up with the tongue out. We all jumped, we thought we had him. And he switched it to his left mid-air. We said, 'you know what, passing of the torch.' I told him, it's your turn now, it's your time now." 
Loading embed tweet https://twitter.com/ringer/status/1375281359204286464?ref_src=twsrc%5Etfw
Also Read: "Michael Jordan rejected Johnson & Johnson because he was going bald": When the Bulls legend turned down a big-money deal from lifestyle brand
Magic Johnson has said many times before that he believes this move of his is the greatest Michael Jordan has ever pulled off. 
Loading embed tweet https://twitter.com/TheCrossover/status/1004079207864000512?ref_src=twsrc%5Etfw
Magic was not wrong however, after having gentlemen swept the Lakers, Michael Jordan and the Bulls would go on to shut down the 1990s by winning 5 more titles in the span of 7 years. Only Jordan's retirement from the NBA allowed teams such as the San Antonio Spurs and Houston Rockets to raise championship banners into the rafters. 
---