Michael Jordan is set to bid for $5.6 Billion NFL Franchise With $1.64 Billion Windfall from Charlotte Hornets' Sale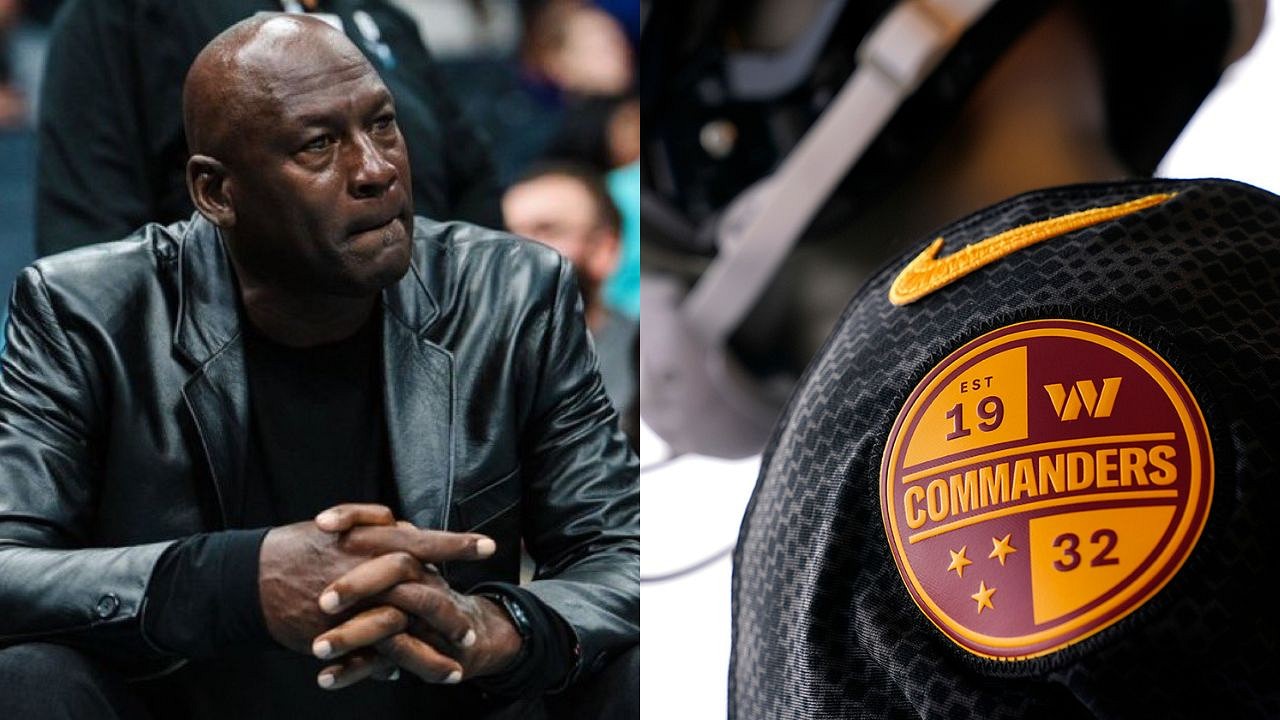 If you ever wondered why Michael Jordan was planning to sell his stake in the Charlotte Hornets, don't look further. As per a revelatory Tweet, His Airness is looking for ways to compound his fortune. And he has found his route through another sports franchise.
Well, it is no secret that the rich want to get richer. There are several ways of making money for the rich and owning sports franchises has been the way to go.
Michael Jordan himself had invested nearly $250 million in the Hornets and brought nearly the entire team. It is rumored that he still owns 97% of the team as of now.
But with plans to sell, his windfall could be as high as $1.64 billion! (This is a calculation done using the fact that he owns 97% of the team and that the Hornets are valued at $1.7 Billion).
So where does he plan to put that huge fortune? In another sports team, of course!
Also read: "Kobe Bryant!": Ja Morant, Paul George, And Tyrese Haliburton Name The Black Mamba's Nike Sneaker Line as Their Favorite Hooping Shoes
Michael Jordan plans to bid for the $5.6 billion NFL franchise, Washington Commanders!
Yes, as per a very reliable source, Washington Times' Sports columnist Thom Loverro, MJ is set to launch a bid for an NFL franchise next. Which one? The Washington Commanders, whose ownership status is changing.
FWIW: In Nov. I was told by someone who claimed inside knowledge that a NY investment firm was interested in #Commanders and Michael Jordan would be part of bid. Was never able to confirm it. But their information included Jordan selling stake in Hornets https://t.co/n23LAx28lG

— thom loverro (@thomloverro) March 17, 2023
Jordan could not have picked a better time to cash in his chips. He would own a team in one of the most coveted sports franchises in the world.
Jordan is reportedly eyeing a bid in the Washington Commanders, a team valued at a whopping $5.6 billion. It is the 6th most valuable franchise in the NFL.
Everyone knows that NFL generates an insane amount of money each year. Team valuations keep on skyrocketing. What better way to increase your investment portfolio than to own an NFL team?
Could Michael Jordan end up buying stake in the #Commanders? 👀

With Dan Snyder on his way out and the NBA Legend selling his stake of the #Hornets franchise, he could be.@WashTimes Sports Columnist @thomloverro claims he was told by someone "with inside knowledge that a NY… https://t.co/77Ji1ECok5 pic.twitter.com/1FA9VfyRRa

— The Athletes Plug (@TheAthletesPlug) March 17, 2023

Also read: "LeBron James Excelled Despite Jealousy": How The Lakers Superstar Was Undermined By His Own Teammates as a Rookie
Michael Jordan's Washington connection!
It wouldn't be the first time MJ would make his way to Washington. He did come back from his second retirement to play for the Washington Wizards.
And he also had his first managerial stint with the team. It is no surprise that he has chosen this team as the destination. The city cherishes Jordan and what better way to be revered than to own a team in that city?
Jordan's ability to double his money every few years should be taken up as a masterclass. He is unprecedented in the way he does this. Stay tuned to this space to find out more about this developing story around MJ's tenure as the Hornets owner.
Also read: "Never Fear, Magic Johnson Is Here": The Los Angeles Lakers Coaches And Players Were Stunned By The Legend's Confidence Even When Kareem Abdul-Jabbar Was Injured For Game 6 Of The 1980
---
Share this article