Michael Jordan made Jerry Stackhouse pay for an imagined slight as a rookie: "Nobody in the NBA can stop me one-on-one"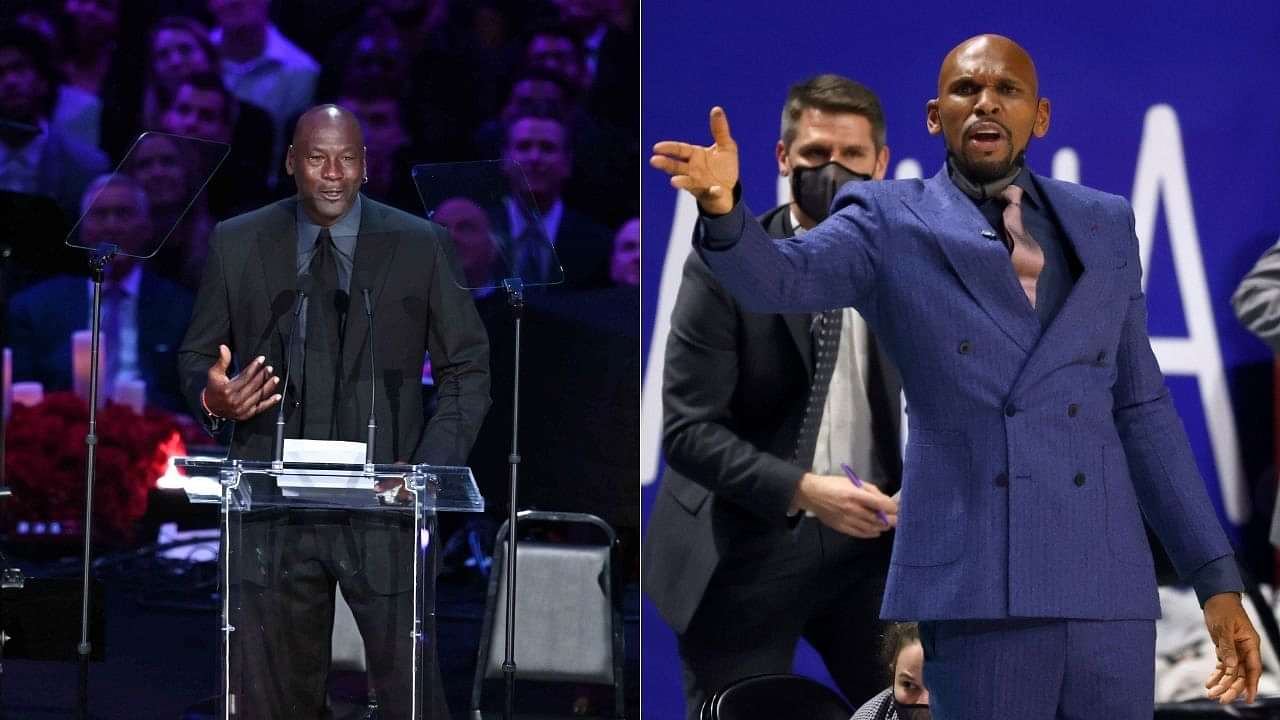 Jerry Stackhouse has been on the receiving end of some trash talking stories from Michael Jordan, and this one is no different.
Stackhouse was once considered a real building block for the Philadelphia 76ers. The former Tar Heels star established himself as a franchise star in his early years. But the team dealt him to the Detroit Pistons after his 3rd year in the league.
Undeterred, Stack went on to become the league's second-leading scorer after Allen Iverson in the 2000-01 season. This convinced the Wizards to pursue him in the offseason of 2002.
Also Read: "Jerry Stackhouse didn't get a bucket": When Michael Jordan locked up the former UNC star before he was drafted by the Philadelphia 76ers
Stack played over 4 seasons for Detroit before teaming up with Michael Jordan on the Wizards. Jordan was on the last legs of his career, but he still wanted to be the team's primary scorer to Stack's dismay.
When Michael Jordan famously trash talked a rookie Jerry Stackhouse
Stackhouse once boasted that nobody in the NBA could take him one-on-one, and this statement reached MJ's ears:
"I heard on CNN that somebody said I made a quote that said I could beat him one-on-one. It's not that I didn't say it, I'm not going to back down, either. I think I might've said I didn't feel anybody could stop me one-on-one. Next thing I know, it's Jordan, it's Chicago."
It's safe to say that Mike had the date of their first matchup circled before he took the court. It was clear that Jordan was playing with that characteristic chip on his shoulder, and boy did he dominate.
He dropped 48 points on Stackhouse that night during a 120-93 victory for the Chicago Bulls. He made 18 of 28 shots in 34 minutes of action. Stackhouse finished 4-for-11 with 13 points.
Also Read: "Michael Jordan, you can shut the f*** up": When Patrick Ewing taught MJ a lesson as a high school senior on a recruitment visit to UNC
According to the Baltimore Sun, Jordan winked at the Philadelphia bench after most of his buckets and later boasted that "basketball taught (Stackhouse) a lesson."
---