Michael Jordan Nickname: How 'Mr June' Earned a Stationery Brand $100 Million By Just Being Associated to it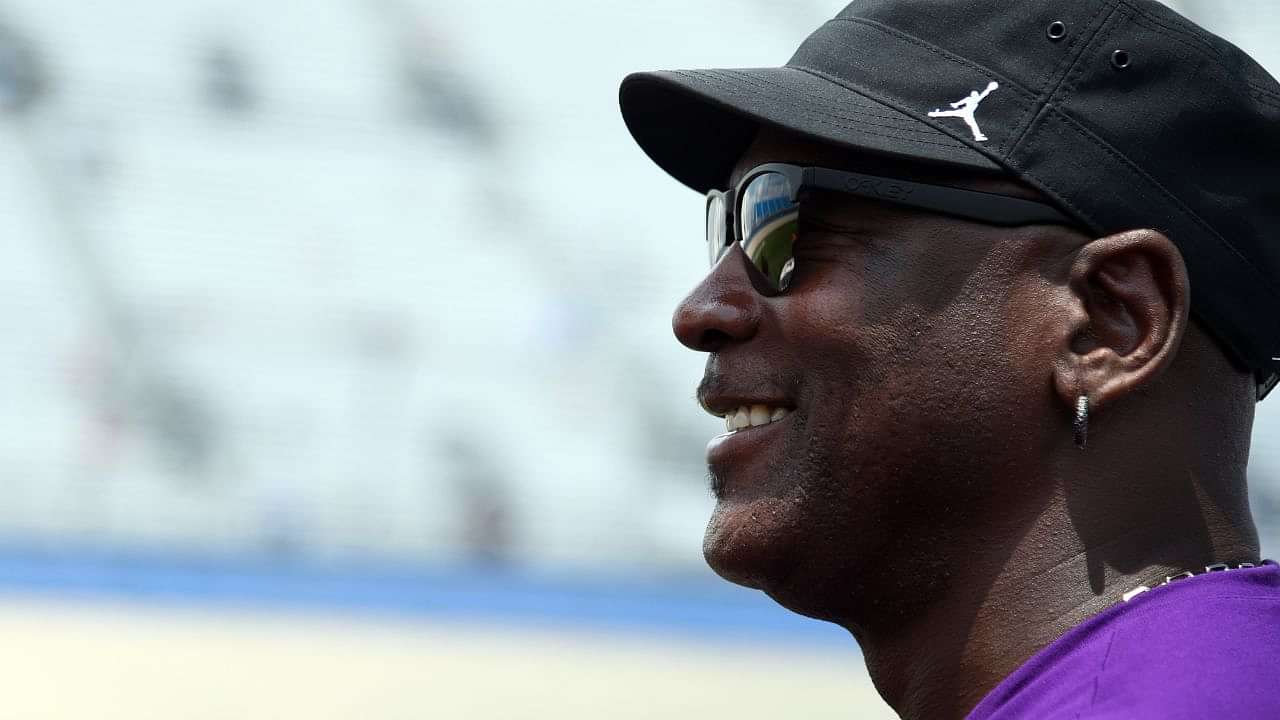 Michael Jordan has had a myriad of nicknames over time. And why wouldn't he? Not only was his very first moniker 'Air Jordan' used by Nike to market his brand, but the man also ripped up enough players on the court for them to fear him by different names. After all, even Lord Voldemort has 'He who shall not be named', and he isn't even real.
So, when it comes to pseudonyms, Jordan popularly has 'The Black Cat', 'Black Jesus', and 'His Airness' standing tall amongst so many other nicknames. But, what about 'Mr. June'?
Why was Michael Jordan ever referred to that way? And just as important, who was he associated with to get it, and just how much did it affect them?
Also Read: "NBA Referees Cheat!": Gilbert Arenas Claims That Officials Definitely Influence the Outcome of NBA Games Today
Michael Jordan was once called 'Mr. June' for a shockingly adorable reason
When you think of terms such as 'cute' and 'sweet', Michael Jordan is hardly the first name that comes up. However, as it turns out, the man has a side to him, that'd make those verbs quite fitting for him.
You see, over his time in the NBA, Michael Jordan was known for how he was humiliating his opponents. Whether it was by winning championships, sinking free throws with his eyes closed, or simply dunking on people. All-in-all, not the image of a man who personally looked at the quality of pencils, pens, and other stationery.
And yet, back in the early 1990s, that's exactly what he did. At the time, Jordan needed a new endorsement deal, so he was approached by JuneFair, a company that specializes in the sale of high-end stationery. So, as weird as it may be, Michael Jordan was indeed checking the quality of their stationery before eventually coming to the decision of entering an endorsement deal with them.
Loading embed tweet https://twitter.com/TheHoopCentral/status/1636503497280729090?ref_src=twsrc%5Etfw
Quite frankly, the idea of MJ sitting down with some pencils and scales, looking at them closely to assess the quality couldn't be funnier and cuter. But then again, perhaps that's just an example of how life can surprise you sometimes.
What did it do for JuneFair?
JuneFair is now one of the biggest names in the stationery industry and has been so for quite some time now. In fact, as per Champw on the matter, they now routinely have sales of over $100 million every year.
Also Read: WATCH: MVP Frontrunner Nikola Jokic Spins James Wiseman Around the World
---