"NBA Referees Cheat!": Gilbert Arenas Claims That Officials Definitely Influence the Outcome of NBA Games Today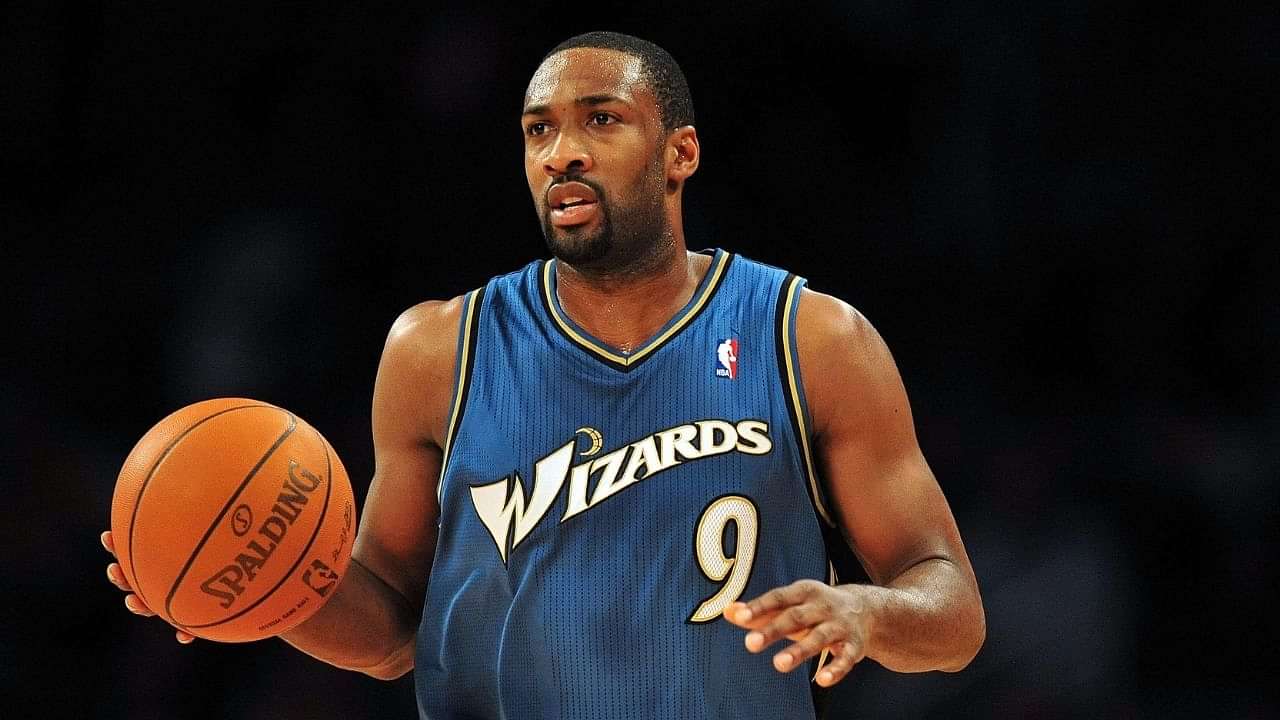 Gilbert Arenas has been in front of the camera lately, putting out controversial statement after statement. This time, he took to the referees of the game, calling them cheaters. He goes straight into them, claiming that they 100% know what they are doing, and are actively influencing games.
Big-name players usually do get favorable calls, and it is not a coincidence. James Harden at one point in time was shooting more FT attempts than anyone in the league. Now it is Joel Embiid. He combined with the Beard makes Philly a nightmare to play against.
All this because Referees have a say in influencing the way a game goes. "You get a 40 piece, you get a 40 piece, Everyone gets a 40 piece!" – The referees sure do behave like Oprah Winfrey at this point!
Do any games come to mind? One recent game mired in controversy was the Lakers-Celtics game, which was headed to a sure win for the Lakers. With LeBron James about to hit the game-winning bucket, he was hacked down by Jayson Tatum, a call that was not given. Replays show that he was hit – not even touched, and should have been given FTs.
The committee even came out and apologized for 7 different mistakes during that game, and said they were not going to sleep peacefully that night. There is no way!
Also Read: How Much Does Ja Morant Make Per Game? Exploring Grizzlies Star's Possible $231 Million Contract Extension
Gilbert Arenas played during a time refereeing was getting lax – he would have hounded the paint in this era
Arenas played like he was from the future, even in the early 2000s. When the game was still going strong with the mid-range, he was taking 7 3 point shots a game. Unusually high for that time, perfect for today.
According to his narrative, the refs want and can be manipulated into letting players score more points – case and point Harden and Embiid. Or LeBron James or the lack thereof calls on him. Just because he's big, strong, and doesn't get swayed easily from his movements, doesn't mean there is no contact. That's why he had to resort to flopping.
Gilbert Arenas would have made a killing in this era – with his game already polished for beyond the arc, all he would have to do is readjust his slashing ability, and he'd be touted as the best guard this league has seen.
Also Read: "Jeffrey Jordan Is More Driven Than Me": Michael Jordan Once Conceded His Competitive Drive To His Eldest Son
How much longer can the poor refereeing go on?
Rick Barry rightly put it – "If the game were called like it were in the rule books, more than half of the "exciting" plays would be wiped off. Almost every single guy carries the ball, Bron is allowed to take a vacation, not just travel, for his "coast to coast" dunks.
FIBA has better officiating, more stringent rules, and best of all, players adhering to set rules. The NBA has become more of an entertainment scheme, and a popularity contest.  Just take the  MVP – the narrative is being written for Joel Embiid to take home his 1st award, even when Giannis Antetokounmpo has been the best scot-frees season.
The refs cannot surely be let go scot-free, but are also being incentivized to make the game more entertaining. Nobody wants to see boring plays like those from the 50s anymore.
Also Read: "Stephen Curry Created Art For Me Today": Giannis Antetokounmpo is In Disbelief Over Warriors Star's 50-Piece
---