WATCH: MVP Frontrunner Nikola Jokic Spins James Wiseman Around the World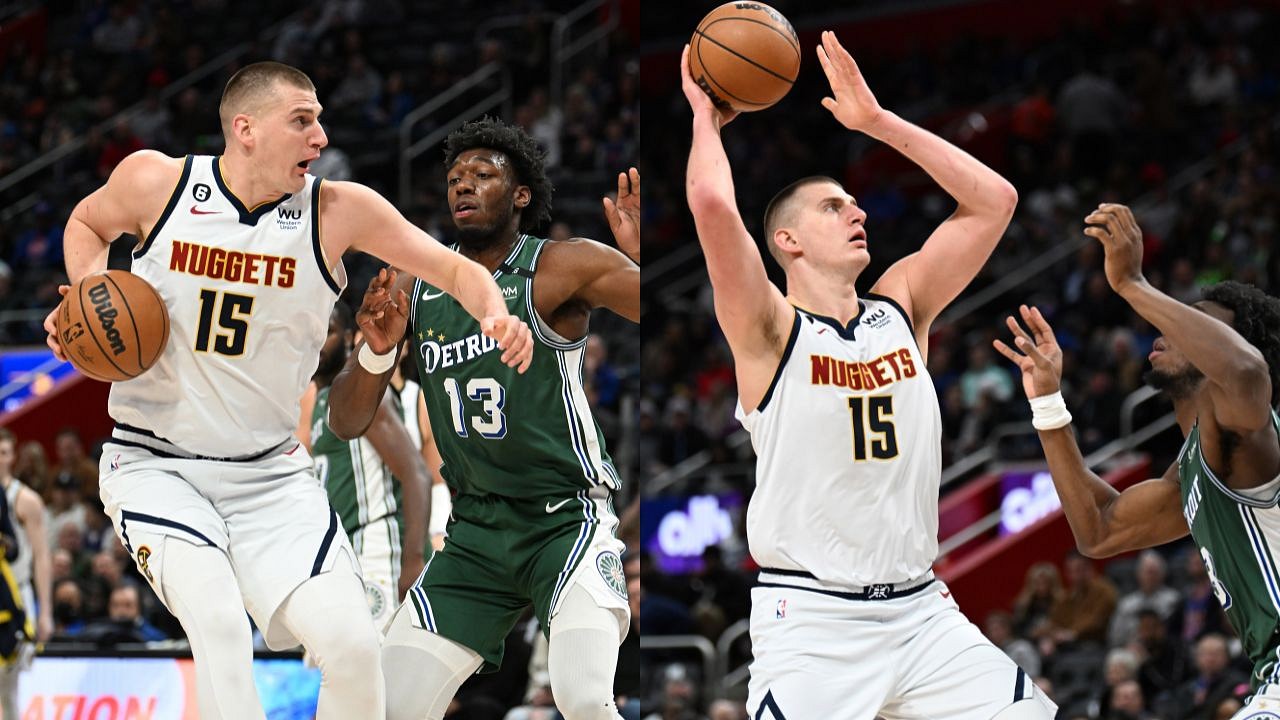 The Denver Nuggets secured their way to the Playoffs tonight. Taking on the Detriot Pistons, Nikola Jokic led the charge as the Nuggets broke a four-game losing streak. The Nuggets beat the Pistons 119-100.
It was a big win for the team, not only because it snapped their skid, but also because of what that resulted in. They became the first team in the West to get themselves a playoff berth. At the same time, the Nuggets clinched the NorthWest Division.
First to clinch in the West ☑️
Northwest Division Title ☑️

WE'RE IN pic.twitter.com/1P8DNsFhh5

— Denver Nuggets (@nuggets) March 17, 2023
Nikola Jokic led the charge with 30 points, ten rebounds, nine assists, a steal, and a block. However, before the Nuggets won the game, Jokic had some fun time toying with the newly acquired James Wiseman.
Also Read: "Damn! Michael Jordan Plugged Me?": Gilbert Arenas Talks MJ Making a Call to Arizona and Vouching For Him
Nikola Jokic runs circles around James Wiseman
Despite being drafted in 2020, James Wiseman has 73 games to show for in his career. While a majority of it can be attributed to his injuries, the other part can be because of lack of rotation minutes with the Warriors. He hasn't been able to play against a lot of the elite big men in the league.
Knowing that, Nikola Jokic decided to have fun with Wiseman. While making a move to the basket, the 2x MVP put Wiseman on a spin cycle and made him lose his way.
 

View this post on Instagram

 
Come on man, that's just plain bullying by the MVP frontrunner. I guess it's Jokic's revenge on Wiseman for making him tip the ball into his own basket.
Nikola Jokic tips the ball into his own basket pic.twitter.com/XE0VMkokBJ

— hoops bot (@hoops_bot) March 16, 2023
Also Read: "Anthony Davis Couldn't Have Played 7 Games?": Chris Broussard Slams Lakers' 8x All-Star For No Show in Rockets Loss
---
Share this article